Choose Global & be a cut above the rest
Selected Global knives and knife blocks on sale NOW
Just as their fine swords lent distinction to the Samurai, Global knives bring distinction to the chef, whether professional or amateur.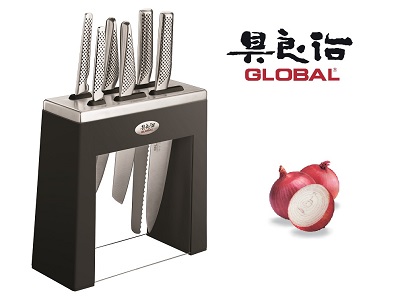 Buy

Kitchen Appliances

&

Kitchen Essentials

 



Welcome to

Chef's Complements

Kitchenware Store

 
When it comes to kitchen appliances and kitchen essentials, Chef's Complements is the kitchenware store of choice for chefs of all experience levels. Our bright red-and-black Taupo kitchen shop in Gascoigne Street caters to everyone from executive chefs and sous chefs to family cooks and barbeque experts across New Zealand. You can buy kitchen appliances, NZ kitchen essentials and schmick dinnerware to help you with the preparation and presentation of your meals.
Whether you cook every day for your family or in a high-pressure commercial kitchen, Chef's Complements have kitchen appliances and accessories to suit a range of needs and budgets. With a range of implements for every kitchen task imaginable, our NZ kitchenware store is also a favourite among gadget-lovers or and for gifts for those hard-to-buy-for friends.
Chef's Complements' appetising selection of kitchen essentials will keep you excited about creating and serving food – whether for profit or for praise – so you can get the compliments you deserve.