Magimix invented the first domestic food processor half a century ago, and they proved that their innovative spirit hasn't left them by launching the Patissier 6200 XL kitchen machine. This beauty is a multifunction food processor and stand mixer in one.  
Apart from grating, slicing, mincing, blending, chopping and emulsifying, the stand mixer function and large mixer bowl mean you can mix large pastry and bakery quantities. Knead dough for bread, buns, pastry, cakes and other sweet creations, then whip some cream to go on top! What's more, you can access all these functions with just 3 buttons – this kitchen machine does the thinking for you and automatically adjusts its speed based on the task at hand. 
The Magimix Patissier 6200 XL stand mixer/food processor is your compact culinary assistant for daily cooking and baking, whether you're practising for the next TV cooking show, whether you're a professional baker or a home cook.  
The Patissier 6200 XL kitchen machine has a powerful 1500 Watt motor which is covered by a 30-year (!) warranty (parts are covered 3 years for domestic use).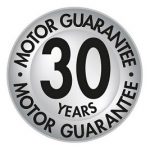 4 Bowls—Use & Capacities: 
Stainless Steel Mixing Bowl: for large pastry & bakery quantities
Total Volume: 4.9 litres
Pastry: 1.8kg
Bread Dough: 1.6kg
Egg Whites: 12 
Main Bowl: for mincing, mixing, chopping, kneading, grating, slicing, emulsifying
Total Volume: 3.6 litres
Soup: 1.8 litres
Meat: 1.4kg
Carrots: 1.4kg 
Midi Bowl: for slicing & grating all types of prep (e.g. fruit, vege, cheese)
Total Volume: 2.6 litres 
Mini Bowl: for chopping herbs, onions, small quantities, making salad dressings
Total Volume: 1.2 litres 
FREE Accessories:
Extra Wide Feedtube – slice/shred whole/large pieces of fruit & veg
2 Sabatier stainless steel blades (Main Bowl & Mini Bowl)
Blender Mix – improved blending for smoothies/batters
Dough Blade – for heavy pasta dough, bread dough, brioche & pastry
Egg Whisk – whisking egg whites & creams for desserts
2mm Slicing/Grating Disc
4mm Slicing/Grating Disc
Spatula – 1 for Patisserie & 1 for all preparations
Storage Box
Recipe Book – 130 exciting ideas from starters to desserts
Citrus Press – 2 cones for smaller & larger fruit incl. lemons, limes, grapefruit
Smoothie Mix – a finer & improved blend for velouté soups, smoothies & pancake batters
French Fry & Dicing Kit – for cutting fruit & veg into cubes, batons, strips or French fries
Juice Extractor Kit – for juices, thick jus or purée from fruit & veg. New basket with removable rim.