Whether you're a fisherman or a chef, hunter or home executive, the variety and choice of smoked foods are now yours with the arrival of ANUKA – the world's first electric hot-smoker appliance.
Unlike the more traditional method of preserving by cold smoking, the ANUKA electric hot-smoker fully cooks the food while infusing the flavours and natural juices with a unique smoky character.
Hot smoking is a safe healthy way of providing low fat, low cholesterol food without adding salt, fat or oils. Fish, seafood, shellfish, meats, sausages, poultry and game as well as vegetables, cheese & nuts, all take on a new culinary dimension with the ANUKA smoker. These wonderful new tastes can be further enhanced with your own imaginative marinades and seasonings. The Anuka smoker comes with a comprehensive instruction/recipe booklet full of helpful hints, ideas and exciting new ways to prepare and present your favourite dishes.
Simple operation:
Spread granulated wood chips in the element burner.
Place produce on trivet & position on the base. Fit lid. Switch on power & set timer (from 10-60 mins +).
Let stand for 5 minutes – serve & enjoy – SIMPLE!
Features:
500 Watt element
Electrical operation – no matches – no fire propellants – no fumes
Stainless steel element burner
Cast aluminium base – non-stick surface – easily cleaned
Stainless steel smoking trivets
Heavy-duty high-temperature food safe coated lid
Phenolic handles – totally heat resistant
Robust 60-minute mechanical timer
Comprehensive instruction recipe book
12-month warranty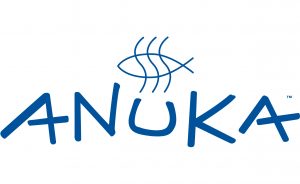 Out of stock until August 2021