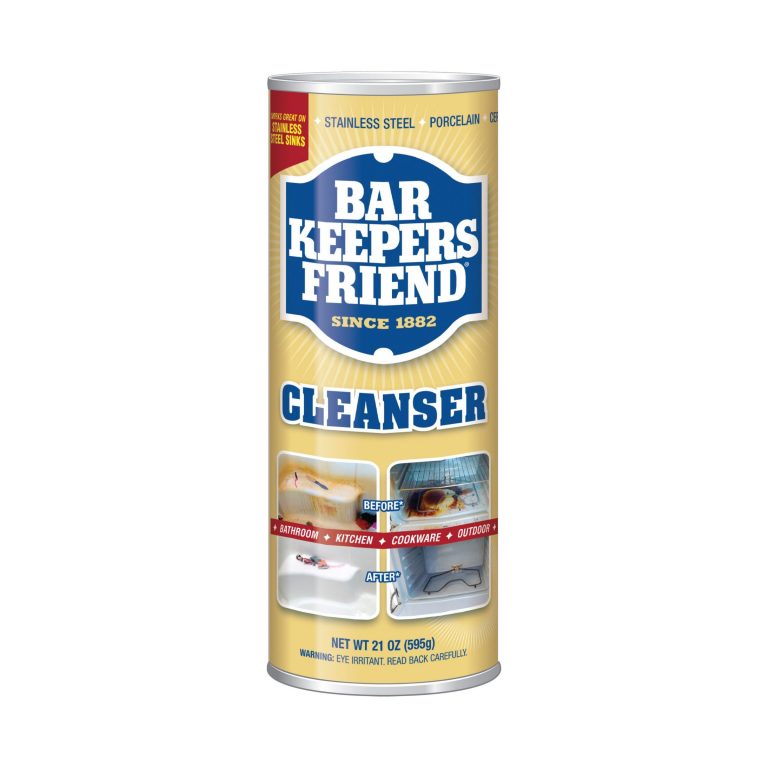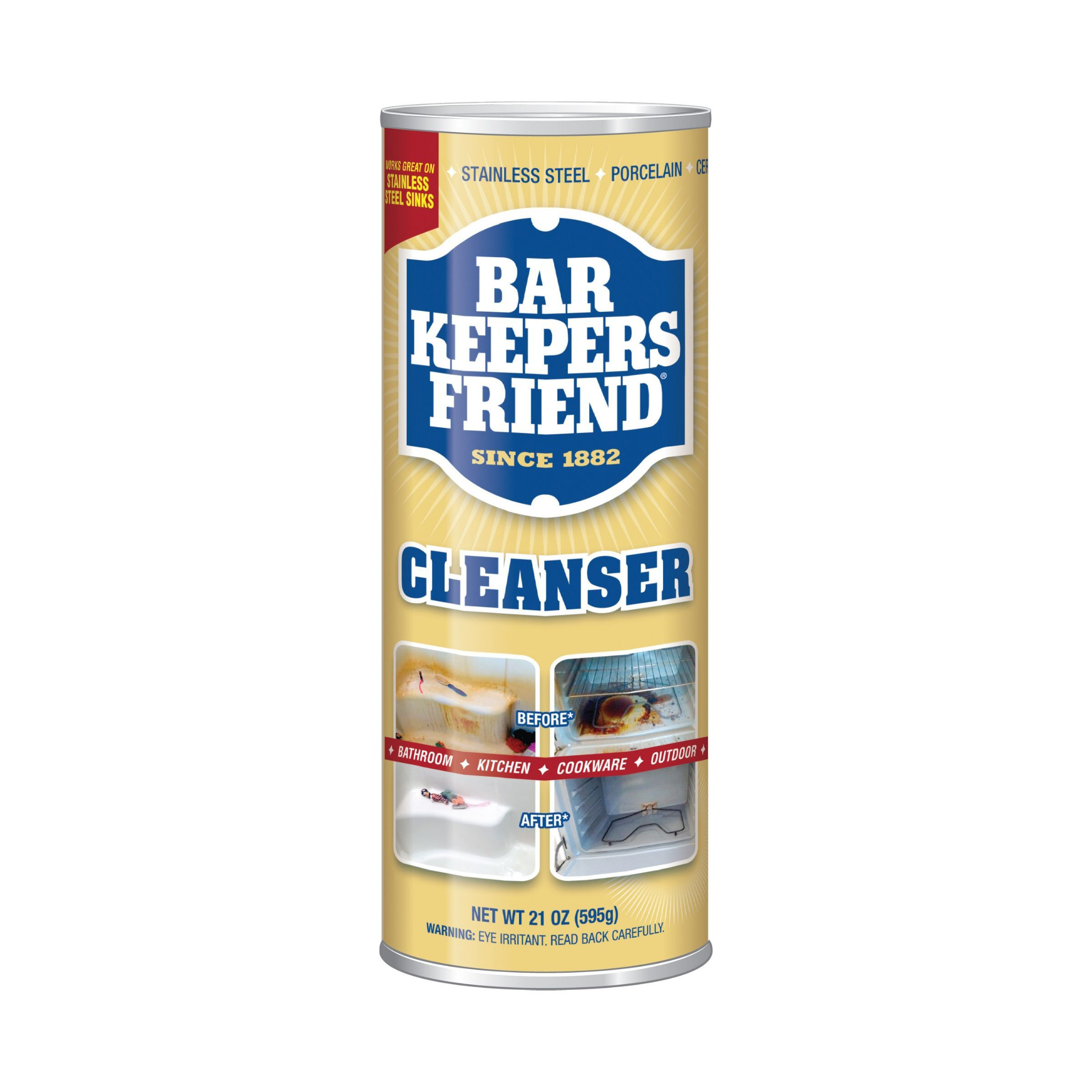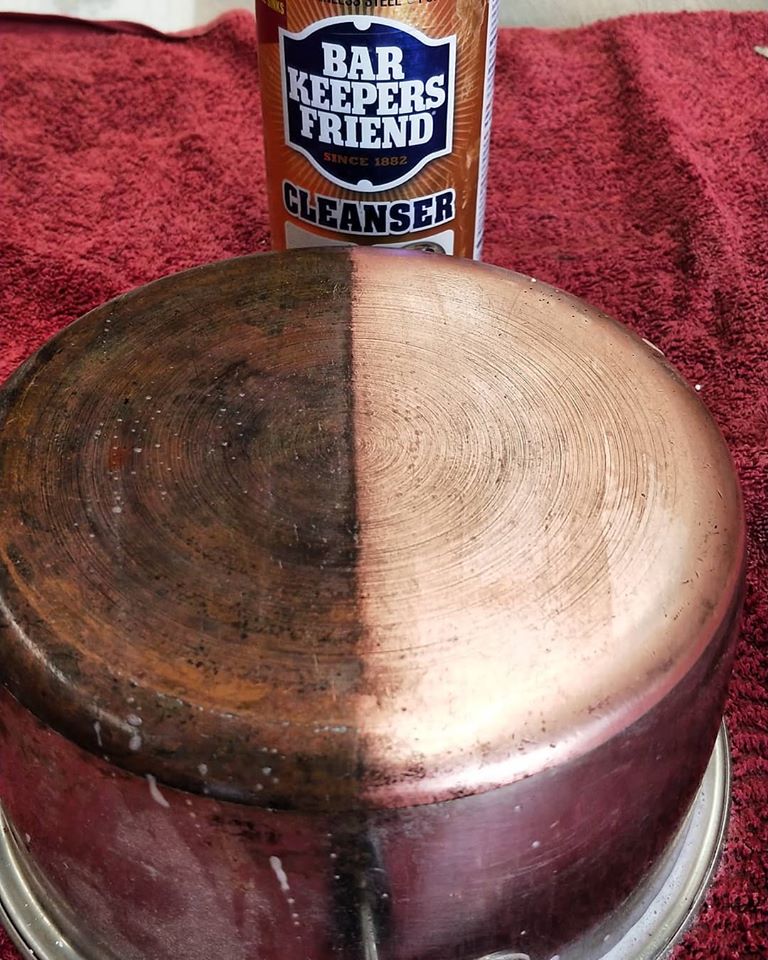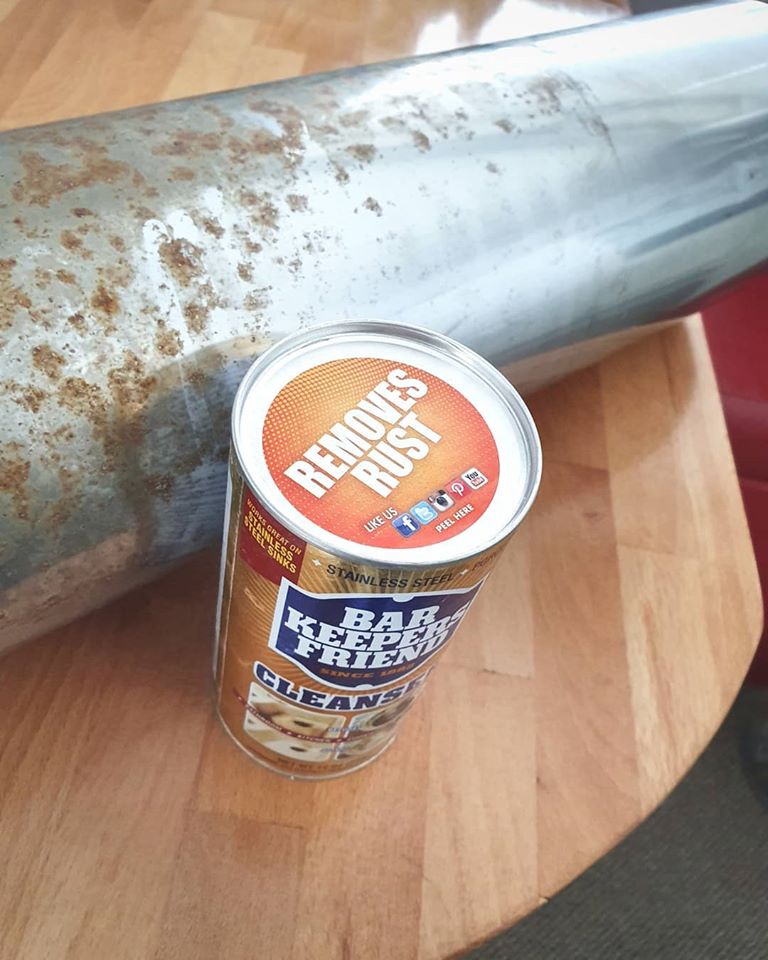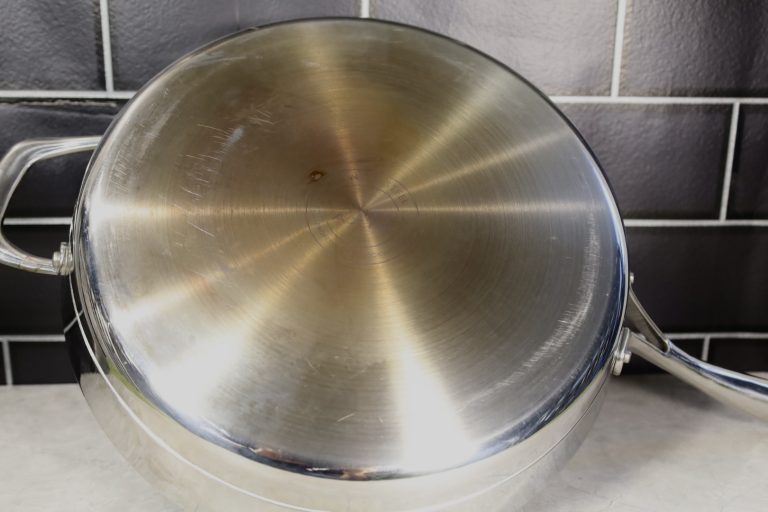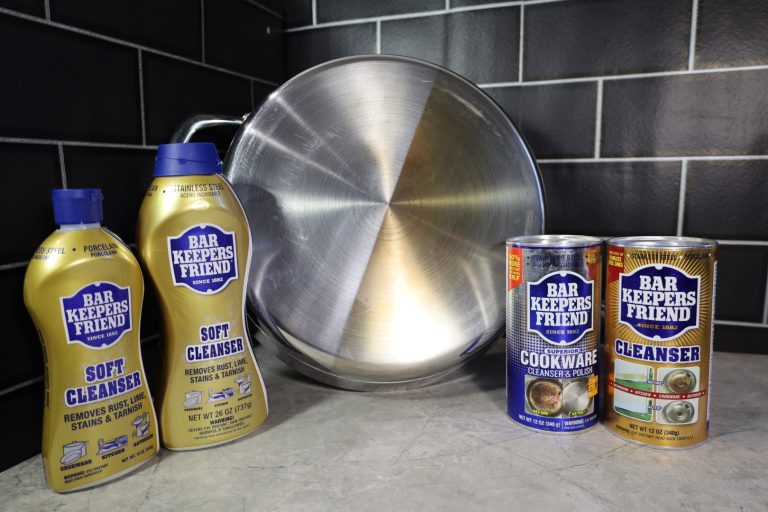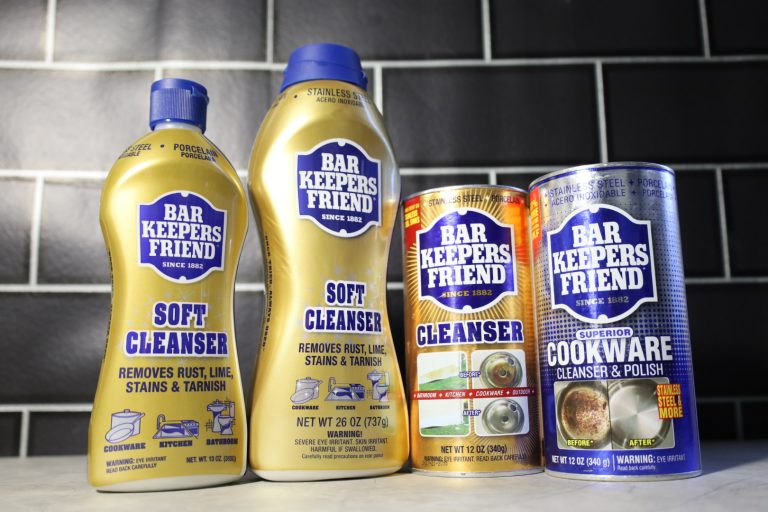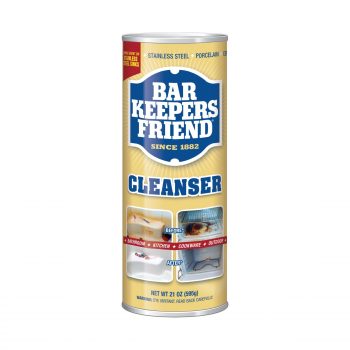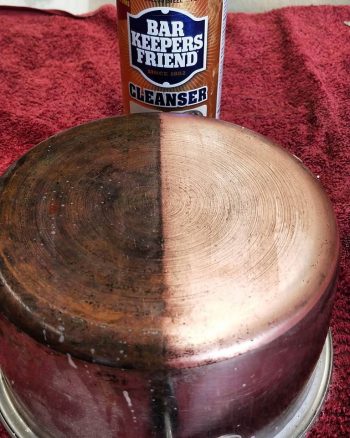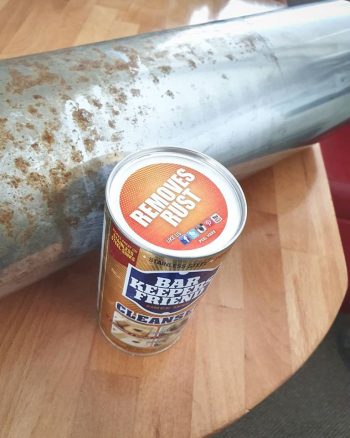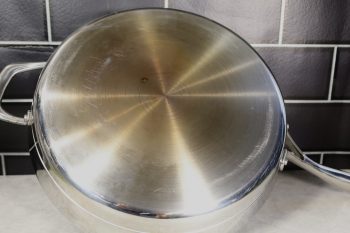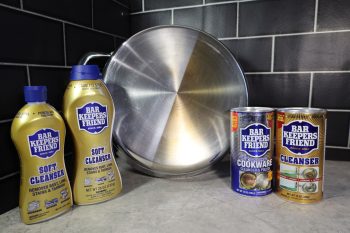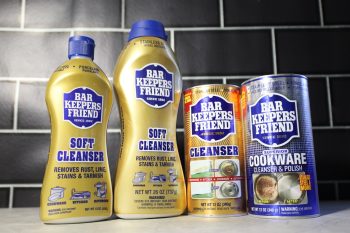 Bar Keepers Friend Cleanser & Polish 595g Can
BKF is truly unique; it is a cleanser and non-corrosive polish all-in-one. This is the original cleanser & polish in the larger 595g size.
Secured Payment
|
Free shipping over $100 (excludes bulky products)
View On Mobile Open your camera and Scan the QR code to view on your mobile.
In 1882, an Indianapolis chemist noticed how clean and shiny his tarnished pot was after cooking rhubarb. Using an active ingredient that's found in the plant he formulated a talcum-smooth cleanser and sold it to the city's taverns. So pleased were his customers with how well it worked on bar fixtures, the product was dubbed the "Bar Keepers Friend"
The original cleaning powder, a multi-purpose cleanser recommended by many leading cookware and kitchen brands. BKF is truly unique; it is a cleanser and non-corrosive polish all-in-one. Eco-friendly; no bleaches, toxins or phosphates plus it is bio-degradable so safe to use in waste-water systems. Bar Keepers Friend® Cleanser & Polish is famous for removing rust, metal tarnish, mineral deposits, and stains from most hard surfaces. Recommended for porcelain cooktops, stainless steel, copper, granite, brass, chrome, fibreglass, glass, shower screens, removing rust stains, laminated and non-porous countertops, cement, ceramic tile, grout and imitation marble.
Being a powder, you can make either a thick paste or a watery slurry to match different surfaces and stains. A paste will be more acidic than the slurry. You'll need more acidity when dealing with mineral deposits, or rust stains. A watery slurry is ideal for removing tarnish from a stainless steel pan, or sink. This is the original cleanser & polish in the larger 595g size.
Read our Guide to Bar Keepers Friend Blog to see how to use this amazing product, where you can use it and the results.
How to use Bar Keepers Friend Cleanser & Polish
Sprinkle BKF onto a wet surface.
Add more or less to adjust strength.
Rub gently with a wet cloth or sponge.
Rinse thoroughly within a minute of application.
Wipe surface dry.
Where to use your Cleanser & Polish
In the Kitchen:
Sinks
Cookware
Stove cooktops and exteriors
Countertops (non-stone)
Backsplashes
Porcelain or ceramic dishes
Drained floors
In the Bathroom:
Sinks
Bathtubs
Showers
Faucets
Toilets
Tile & Grout
Outdoors:
Erases rust stains from concrete, masonry, and grout
Removes plant stains and pollution grime from hard surfaces
Removes brake dust from wheels (test surface first)
Cleans siding, boats, vehicles, grills, tools and sports equipment.
Where NOT to use Bar Keepers Friend Cleanser & Polished
Gold or Silver (sterling silver is ok)
Polished stone, such as marble or granite (There is a granite & stone cleanser polish specifically for this now!)
Lacquered, painted, or mirrored surfaces.
A Word of Caution about Bar Keepers Friend (BKF)
Because our Cleanser & Polish is acidic and contains polishing compounds, BKF may etch or dull delicate surfaces. Before applying to fibreglass, plastics, anodized aluminium or brushed metal surfaces, such as appliance exteriors, test in a small, hidden area first.
BKF Cleanser & Polish Ingredients
The Bar Keepers Friend Cleanser & Polish are mineral abrasive, oxalic acid, surfactant, and a water softening agent.
Product Warning
DO NOT INGEST, INHALE, OR GET IN EYES. KEEP AWAY FROM CHILDREN. HARMFUL IF SWALLOWED.
If accidentally ingested, drink milk (or water) and call a doctor. If in eyes, flush eyes with water for 15 minutes. Do not mix with other chemicals, such as bleach, or ammonia. For prolonged use (or sensitive skin) use gloves. Do not inhale BKF dust. Wet BKF powder immediately after dispensing. BKF is safe for septic systems.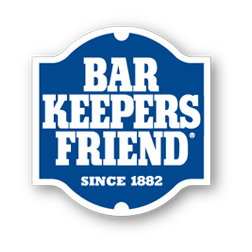 Only logged in customers who have purchased this product may write a review.