Preserve Earth By Preserving Food. Naturally!
Roughly about one-third of the food produced in the world for human consumption every year is wasted. Why waste when we can cherish? Save every last bit of your hard-earned food. Buzzee wraps can help save your leftover fruits, vegetables, fresh herbs, baked goods, cheese, nuts, or leftovers in a bowl. Wrap 'em and Hug 'em for 5 seconds with the warmth of your hands! Taking one step closer to a Greener Earth.
Buzzee Wrap is an all-natural alternative to plastic wraps and bags. Wrap leftover fruits, vegetables, fresh herbs, baked goods, cheese, nuts and so much more! Simply cover your chosen item you want to cover an seal it with the warmth of your hands. Store it in the fridge, or take it to go for a yummy snack or lunch.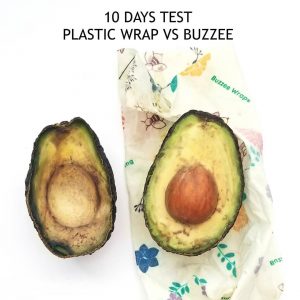 Each Buzzee is handcrafted with:
Natural Tropical Beeswax
Organic Printed Cotton Fabric (GOTS certified)
Organic Virgin Coconut Oil
Himalayan pine Rosin Organic
Organic Citrus Essential Oils – (They have a fresh citrus smell!)
Package Includes:
1 Small wrap (21x21cm)
2 Medium wraps (26x26cm)
1 Large wrap (33x33cm)
Instruction card, which specifies the do's and dont's to help you efficiently use your Buzzee's!
With proper care, your buzzee wrap will last from 6 months to a year depending on the usage. (Up to 200 uses each)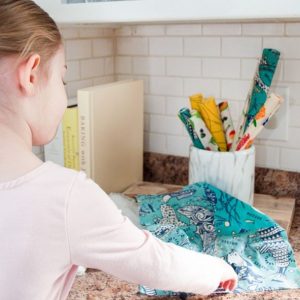 Do's
Can be used to store food in the fridge
It is recommended to wash your buzzee's before using
Wash with COOL water and mild dish soap with a soft sponge
Air dry
Dont's
Use in heat (dishwasher, microwave, stovetop, oven etc)
Scrub with abrasive sponges
Use as a cutting board
Buzzee wraps are not recommended for storing meat products and raw eggs. As they can't be washed with warm water they can not be thoroughly cleaned of bacteria which raw meats ads eggs mat carry.