Put a lid on it with the Charles Viancin Silicone Poppy Drink Covers! Ideal for covering drinks and keeping pests away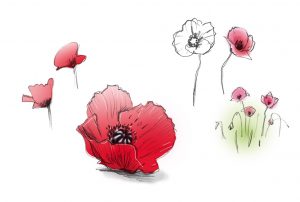 The bright red petals of the poppy flower can be found not only in fields and flowerpots but also atop your kitchenware with the Poppy collection by Charles Viancin which helps put a little colour in your cooking.
This set of 2 beautiful red poppy styled silicone drink covers keep your hot drinks piping hot and your colds drink refreshingly cool until you are ready to sip. Keep out those pesky flying creatures which make them particularly useful for picnics and other al fresco partaking of liquids. Put a lid on it and create smiles for your guests with this contemporary nature-inspired designed drinks cover! They also make excellent gifts for every occasion, seamlessly blending fun, functionality, and affordability!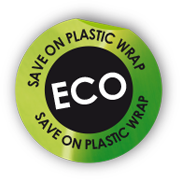 Features:
Forms an airtight seal on all smooth rims including plastic, glass, stainless steel and melamine
Retains steam to keep your coffee, tea and other drinks hotter for a longer period of time
Insulates to keep cocktails and other beverages cold for a longer period of time
Covers the surface of the glass to prevent insects and other debris from entering
Unique design and variety of uses will spark conversation when entertaining guests
Microwave safe silicone material allows for quick cooking, steaming and reheating
Oven Safe up to 220°C
Dishwasher Safe
Size: 4 inches 10.5cm
BPA free Silicone
Sizing Guide:
Size: 10.5cm  – designed to fit 9.0cm or smaller bowls/glasses
Size: 15cm  – designed to fit 14.0cm or smaller bowls
Size: 20cm  – designed to fit 17.5cm or smaller bowls
Size: 23cm – designed to fit 21.5cm or smaller bowls
Size: 28cm – designed to fit 25.5cm or smaller bowls
Size: 33cm – designed to fit 30.0cm or smaller bowls
Take a read of our Charles Viancin Blog to learn more about this innovative French brand.