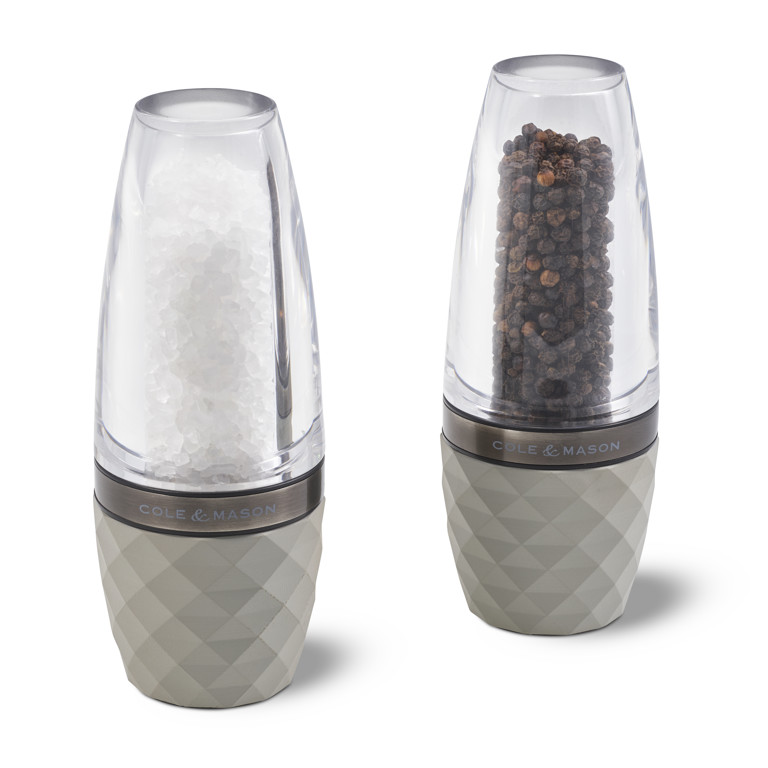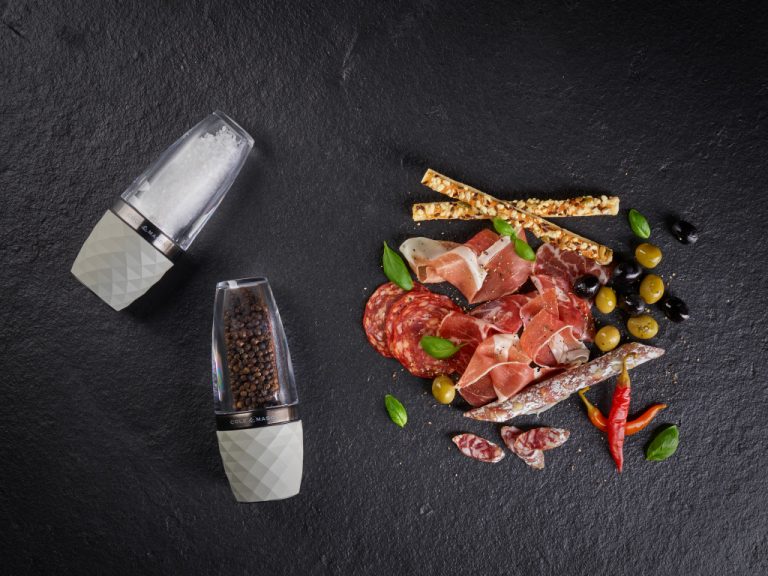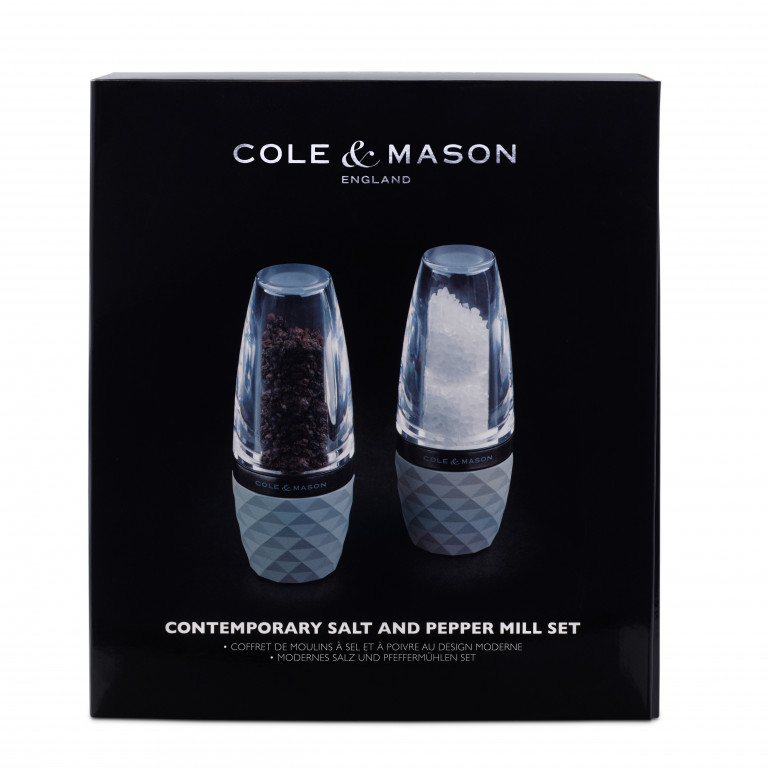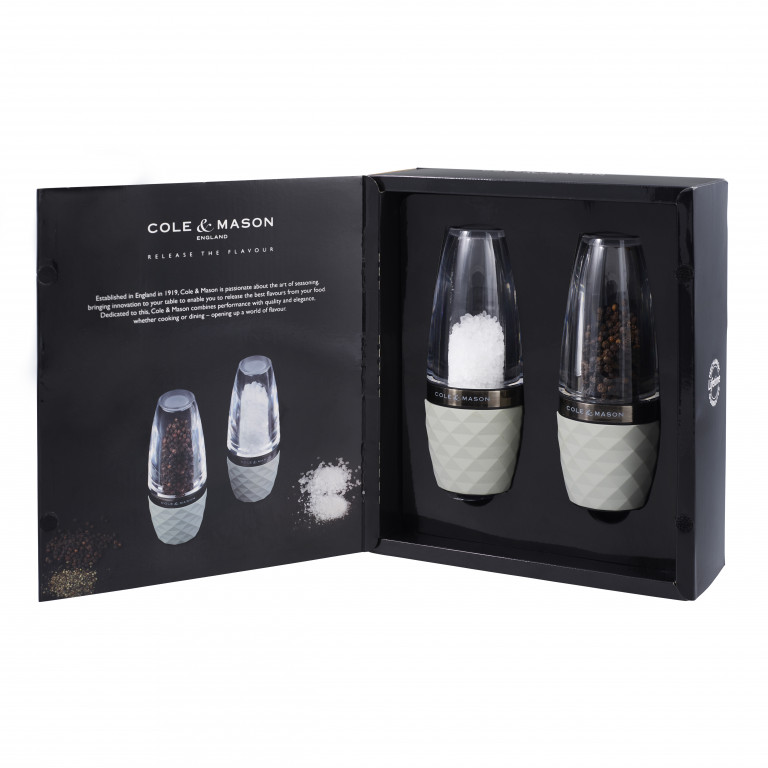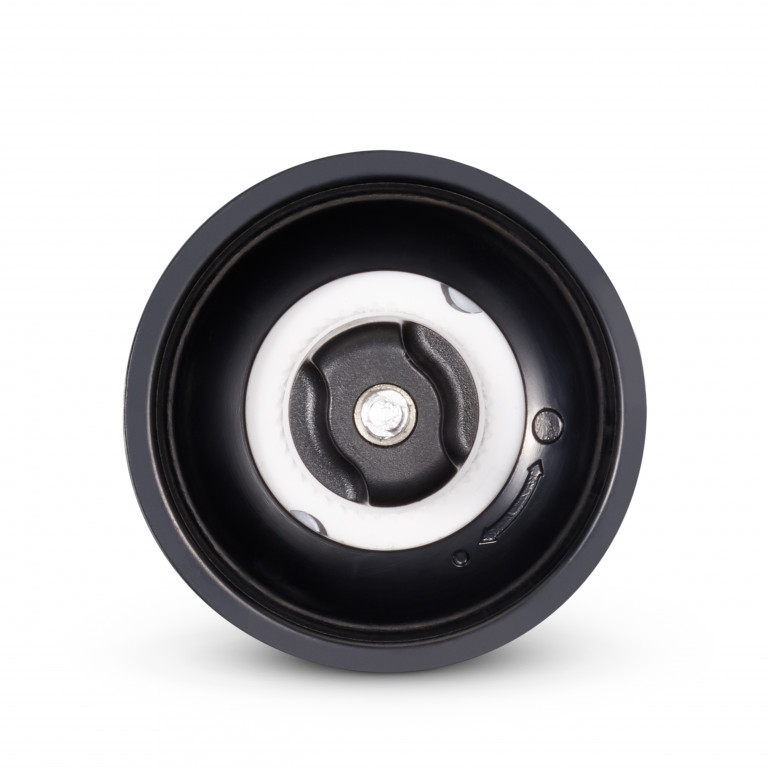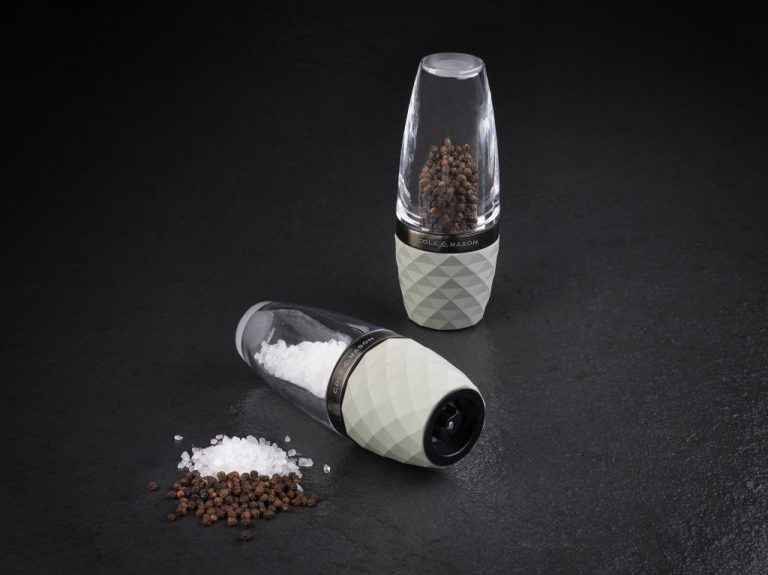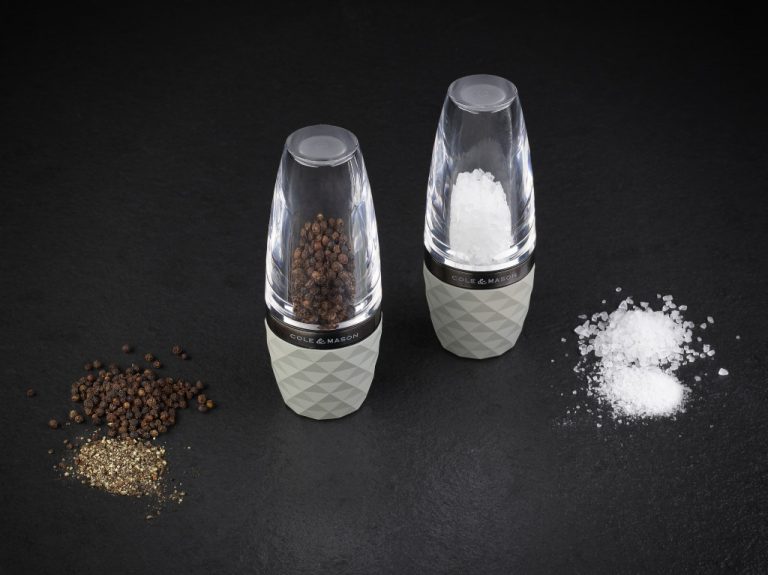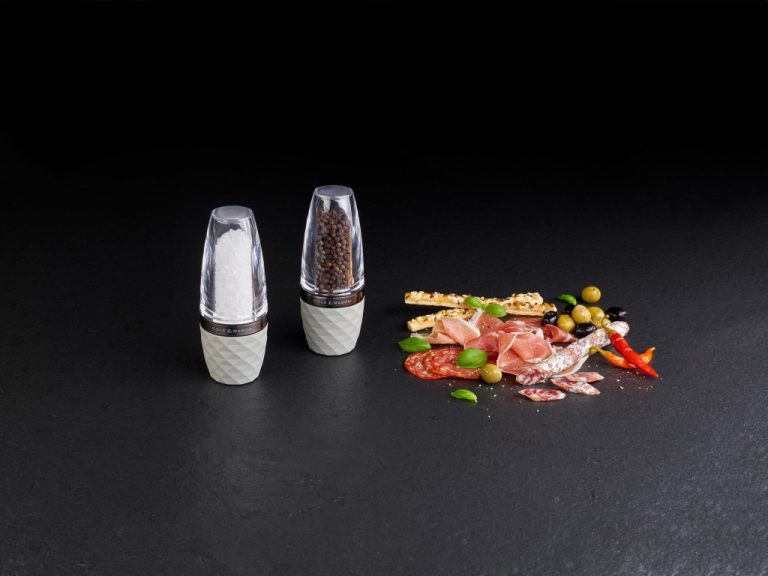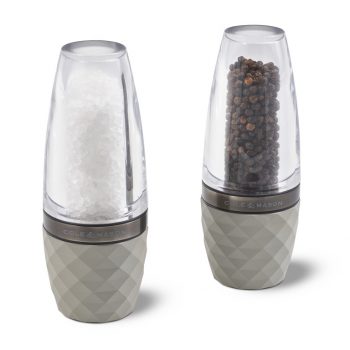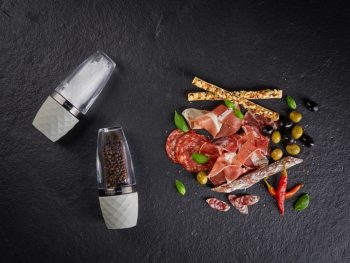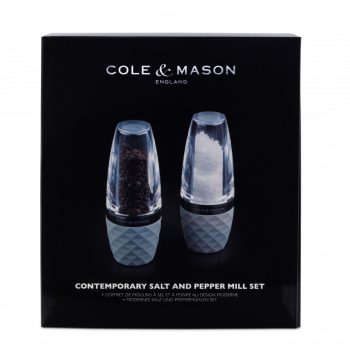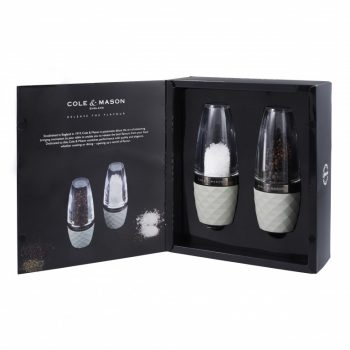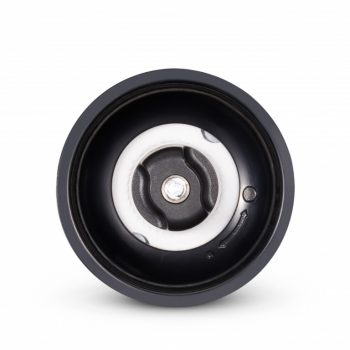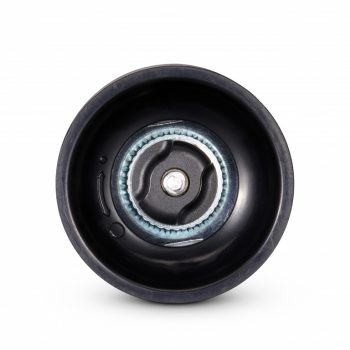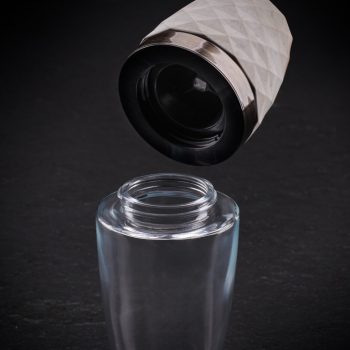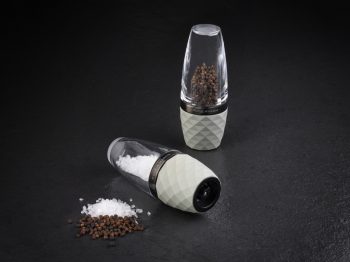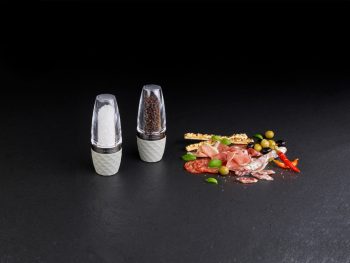 Cole & Mason City Concrete Mill Gift Set
3 in stock
This stylish and contemporary city concrete salt and pepper mill set by Cole & Mason has been inspired by urban British architecture.
Secured Payment
|
Free shipping over $100 (excludes bulky products)
View On Mobile Open your camera and Scan the QR code to view on your mobile.
This stylish and contemporary city concrete salt and pepper mill set by Cole & Mason has been inspired by urban British architecture. Made from crystal clear acrylic and concrete making them a tactile and durable centrepiece for any dining setting. The clear acrylic top contrasts well with the geometrically patterned light grey concrete base which is accented by the gunmetal feature band around the middle. The concrete has been finished with a layer of clear lacquer to protect its finish and prevent marking from everyday use. The base also features a plastic worktop protector ring to prevent the concrete from coming into contact with work surfaces to avoid scratching, damaging or chipping.
Featuring the Cole & Mason Precision+ carbon steel mechanism that strips peppercorns instead of crushing them and diamond-sharp ceramic for salt, ensuring maximum flavour release from every turn. The mills come partially filled with premium whole black peppercorns from Vietnam and coarse sea salt from Belgium so they are ready to use from the moment you receive them. When you do need to refill them simply turn the mill upside-down an unscrew the acrylic top from the concrete base. Fill up with your favourite whole peppercorns and coarse salt, replace the base and continue to enjoy freshly ground seasoning. Designed and engineered in England, the hardwearing qualities of the mechanisms ensure you will always receive a consistently outstanding performance. To adjust the grind from fine to coarse simply tighten or loosen the knob situated at the base of the mill. Use a coarse setting for steaks or tomato salad, a medium setting for pizzas and a fine setting for soups and sauces. Once your desired grind size has been selected, hold the mill firmly at the concrete section and twist the stainless steel band at the base.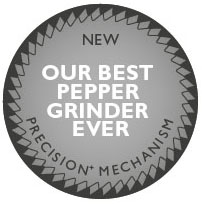 Hints & tips:
If your mill becomes difficult to grind, particularly on a fine setting, trying clearing the mechanism. Turn the mill upside down, loosen the knob to the coarsest setting and twist the top. This will free any large peppercorns or salt crystals that may have become lodged. Retighten the knob to the desired setting. Do not put salt in your pepper mill as this will corrode the carbon steel mechanism.
To clean, wipe with a damp cloth and use a clean cloth to dry. We recommend you do not use any cleaning products as this can affect the finish of the product. Do not immerse in water or place in a dishwasher.
Caring Instructions:
Not dishwasher safe
Clean the mill with a damp (not wet) colourless cloth and dry thoroughly
Do not rinse the mechanism or submerge in water as this may cause rust
Store in a dry, moisture-free environment. Use high-quality peppercorns in all mills
Only logged in customers who have purchased this product may write a review.