Davis & Waddell Maverick Wood Chip BBQ Smoker
5 in stock
Infuses your meat, poultry, fish and vegetables with distinctive aromas and flavours.
Secured Payment
|
Free shipping over $100 (excludes bulky products)
View On Mobile Open your camera and Scan the QR code to view on your mobile.
Get those unmistakeable smoked flavours when cooking on your barbecue every time with this Stainless Steel BBQ Smoker Box. It's really easy to use too. Fill this smoker box with pre-soaked wood chips and place it below your barbecue's food rack. As it gets hot, it smokes and infuses your meat, poultry, fish and vegetables with distinctive aromas and flavours.
What's more, you can use it on gas barbecues, as well as traditional charcoal barbecues too!
When the pellets become hot they'll smoke. This smoke rises up through the lid's holes and infuses your steaks, fish fillets or chicken drumsticks with a variety of delicious flavours. For more effective infusing, you should make sure your barbecue's lid is close – that'll prevent the smoke from escaping.
All it takes to achieve those delicious flavours and aromas are a handful of pre-soaked wood chips. You can soak them in hot water, beer, whiskey, wine, lemon juice and lots more – what you choose to soak them in depends on the flavour you want to achieve. This BBQ smoker box is safe to use with traditional charcoal barbecues, as well as gas barbecues.
Care & Use:
Hand wash only.
The smoker will get very hot, leave to cool before handling. Place a handful of presoaked wood chips in the smoker box and place the box underneath the food rack on your gas or charcoal grill while cooking. For infusing with herbs, soak your Rosemary, Thyme, Oregano, Sage or other chosen fresh herbs in a little water and place them inside the smoker. Keep moist and check regularly. For best results close the lid on the barbecue while cooking. Over time the smoker will discolour and blacken. This will not affect its use.
Features a holed-lid, which allows the smoke to rise and escape more easily to infuse your food with much greater flavours
Heavy-duty stainless steel construction gives it maximum durability and makes it suitable for use on both gas and charcoal barbecues
24 x 10 x 4.5 cm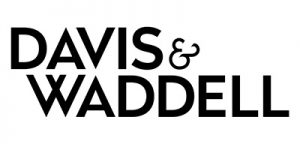 Only logged in customers who have purchased this product may write a review.