Instant Pot Duo Crisp + Air Fryer 7.6L
Pressure cook, sauté, steam, slow cook, sous vide, warm, air fry, roast, bake, broil and dehydrate.
Secured Payment
|
Free shipping over $100 (excludes bulky products)
View On Mobile Open your camera and Scan the QR code to view on your mobile.
Now you have every cooking method available at your fingertips, fast, easy and at the touch of a button.
With an 11-in-1 multi-use functionality, the Instant Pot Duo Crisp + Air Fryer does everything a regular Instant Pot does, but swap out the pressure cooker lid for the innovative air fryer lid, and you've got a whole new set of cooking techniques available.
One appliance, two lids, infinite possibilities
The pressure cooker lid offers 6 wet cooking functions, pressure cook, sauté, steam, slow cook, sous vide and warm while the Air Fryer lid offers 5 crisp cooking functions, air fry, roast, bake, broil and dehydrate. The 11 Smart Programs make it easy for anyone to cook, from a novice to a chef and always produce great healthy and delicious meals. The easy-to-use controls, easy-to-read icons and the bright displays that indicate cooking status make selecting programs and making adjustments simple, even during cooking.  Customize the time and temperature selects for total control and save your presets so your favourite meals can be made the way you like them. And the Delay Start function ensures dinner is ready when you want it to be, and not before.
Quick, healthy, amazing
Pressure cooking and air frying both help you save time and cook healthy meals, while roasting and baking with the air fryer lid produces amazing results without using a lot of energy or heating up your kitchen.
Guilt-free frying in your Instant Pot
Get deep-fried taste and texture with little to no oil. EvenCrisp technology ensures tender juicy meals with a crisp, golden finish every time. Now you can make perfect chicken wings, crispy french fries and onion rings, battered fried vegetables and more the healthy way.
Designed for convenience and ease
Wet and dry cooking function buttons are grouped together on the control panel. Pick your cooking technique with the touch of a button. Clean up is easy too. Sleek surfaces wipe clean. And the pot, air fry basket, and broil/dehydrating tray are all dishwasher safe.
10+ built-in safety features, including Overheat protection, safety lock and more, ensure safe pressure cooking. Easy-seal pressure cooking lid automatically sets to seal when locked
Easy to use, easy to clean and easy to store. 7.6L capacity makes cooking family-size meals a breeze
Accessories include a multi-level air fryer basket and a dehydrating and broiling tray designed to ensure optimal results time after time
Get access to over 1,000 recipes that help solve the "what's for dinner?" dilemma by downloading the Free App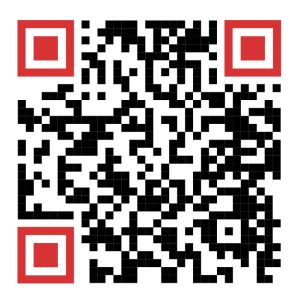 Specifications:
Power: 1500W
Weight: 10.3Kg
Dimensions with air fryer lid:  37.5 L × 34.5 W × 38.8 H cm
Dimensions with pressure cooker lid: 37.5 L × 34.5 W × 36 H cm
Warranty: 12 months
SAFETY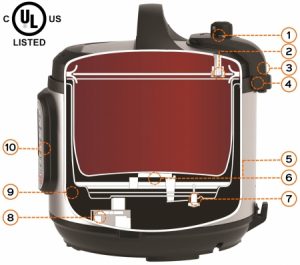 Instant Pot has been carefully designed to eliminate many common errors from causing harm or spoiling food. It has passed the stringent UL & ULC certification giving you uncompromised safety and peace of mind. Instant Pot protects you with 10 proven safety mechanisms and patented technologies.
Steam Release – Releases excess pressure by venting steam through the steam release valve/handle.
Anti-Block Shield – A stainless steel cover that prevents food particles from entering the steam release pipe, reducing the risk of blockages.
Safety Lid Lock – When the cooker is pressurized, the lid will automatically lock to prevent opening the cooker. Do not attempt to force the lid open while the cooker is pressurized.
Lid Position Detection – If the lid is not in a safe position for pressure cooking, the cooker will not allow cooking to begin.
Automatic Temperature Control – Regulates heating to ensure the inner pot remains within a safe temperature range, based on the program.
Overheat (Burn) Protection – Overheating may occur if:
• After Sautéing, the inner pot has not been deglazed— food is stuck to the bottom
• The pressure cooker is being operated without sufficient cooking liquid
• The inner pot is not making full contact with the heating element
• The inner pot encounters a heat distribution issue, such as when starch accumulates on the bottom of the inner pot. The cooker will reduce the risk of burning food by lowering the heat output.
Automatic Pressure Control – Maintains working pressure levels. Suspends heating if pressure exceeds pressure level limits.
Electrical Fuse – Cuts off power if the electrical current exceeds safety limits.
Thermal Fuse – Cuts off power if the internal temperature exceeds safety limits.
Leaky Lid Detection – If there is steam leakage from the lid (such as, sealing ring not installed, or the steam release handle being in "Venting" and not "Sealing" position) the cooker will not pressurize. Loss of steam may cause food to burn. The cooker monitors the pre-heating time and lowers heat output if working pressure is not reached within 40 minutes.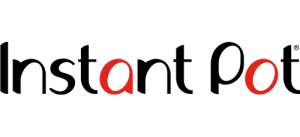 Only logged in customers who have purchased this product may write a review.