This Induction Stovetop Kettle by Judge is very hardwearing and easy to clean thanks to its enameled coating. Impressive performance due to even heat distribution. Conical design.
Features:
Suitable for Gas, Halogen, Ceramic, & Solid Plate
Induction Suitable
Carbon Steel construction with enamel exterior
Specs:
Weight: 1,082g
Height: 22.5cm
Width: 19.5cm
Length: 22.0cm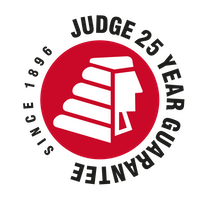 Purchase this item with confidence, from a brand that has successfully equipped the kitchen of thousands of families in the UK and abroad for more than a century. Usual wear & tear and inappropriate usage are excluded. Excess water is to be removed after each use.