Made of high-quality enamelled cast iron, this 22cm Cast Iron Casserole (Dutch Oven) this little beauty holds 2 to 3 portions, making it ideal for singles or couples. These one-pot-wonders are truly a versatile piece of cookware, from oven-to-table as well as an elegant centrepiece, transforming every kitchen into a home. It's also a very popular wedding present, exuding luxury and longevity, a true heirloom piece.
Everything you stew, braise, roast or bake will taste even better than you can possibly imagine because Le Creuset's cast-iron distributes and retains heat exceptionally evenly. The uniform thickness throughout the base, wall and lid doesn't only ensure an optimum all-round cooking performance, it also results in the lightest cast iron on the market and ensures faster heat-up times with great heat control and no hot spots.
Le Creuset Cast Iron offers the versatility to cook on any heat source, including induction. It will produce delicious results on the hob, in the oven or under the grill and thanks to its exceptional heat retention your meals will stay warmer for longer when presented at the table. All Cast Iron comes with a lifetime guarantee to give you peace of mind for a lifetime of delicious cooking.
Please note: This model comes with the classic black phenolic knob
Features
22cm | 3.3L Capacity | 3-4 portions

Enamelled Cast Iron

Stovetop to oven to table serving

Ideal for all hobs (including induction)

Grill, microwave and oven safe
A light enamel interior helps make cleaning easier

Superior heat retention keeps food hot at the table while serving

The cast-iron construction retains heat for even cooking and browning.

15% lighter than other brands when matching capacity.

Handmade in France

Lifetime Warranty; The guarantee covers faulty materials or workmanship and applies to all parts of our products
Care Instructions:
Wait for your product to cool down before you start cleaning it.

Wipe any leftovers off the base and sides of the product. If there's food stuck on, fill the product with warm, soapy water and let it soak for 15 to 20 minutes before washing as usual.

Do not use abrasive cleaning agents or metal, harsh abrasive or very stiff cleaning pads or brushes on any of the surfaces.

Dry well after washing and store in a dry place.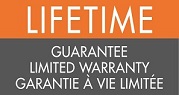 For more information on how to use and care for your Le Creuset products, visit our Le Creuset Guide for a more in-depth understanding. Find out how these pieces are made, what makes them unique and why you should invest in Le Creuset!
See more in this vibrant, eye-catching and popular Cerise.