The Le Creuset Heart Shaped Casserole dish is the perfect gift for a loving partner, a caring mother or the newlywed family or friends.
The essential kitchen classic. From a fifteen-minute pasta ragu to a slow-cooked, fragrant stew; from tender, juicy roasts to freshly baked bread and cakes that rise to perfection and bake evenly, the Cast Iron Casserole is ideal for a wide array of one-pot recipes.
Suitable for use on all hob types, including induction, and in the oven, the casserole makes a perfect serving dish too as cast iron keeps food warmer for longer at the table. Individually cast in sand moulds and handcrafted at the original French foundry since 1925, Le Creuset casserole dishes are protected by a Lifetime warranty for total peace of mind. Comes in 16cm (1.2L) and 20cm (1.9L)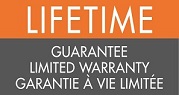 For more information on how to use and care for your Le Creuset products visit our Le Creuset Guide for a more in-depth understanding. Find out how these pieces are made, what makes them unique and why you should invest in Le Creuset!
See what other Le Creuset products and colours we offer.
See more in this vibrant, eye-catching and popular Cerise.