Plant flowers to brighten your windowsill, or herbs to add fresh flavour to your meals. A drainage hole and saucer ensure soil maintains the perfect moisture balance.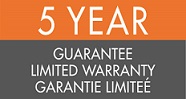 For more information on how to use and care for your Le Creuset products visit our Le Creuset Guide for a more in-depth understanding. Find out how these pieces are made, what makes them unique and why you should invest in Le Creuset!
See what other Le Creuset products and colours we offer.