Blending functionality and performance of silicone with the decorative stylings of cast iron, making an elegant addition to a kitchen island, table setting or beside the stovetop. The Le Creuset Silicone Trivet is made of superior quality silicone and is heat resistant up to 250°C.
It acts as a protection for surfaces and countertops and is an ideal gripping tool. It is also perfect for when you are mixing up batter as it prevents the mixing bowl from moving around with silicone's non-slip qualities. Crafted from food-grade silicone, it won't crack, discolour or absorb stain.
Features:
20cm
Crafted from food-grade silicone
It won't crack, discolour or absorb stains.
Superior quality silicone
Flexible and heat resistant
Can withstand temperatures up to 250°C
Non-abrasive
Convenient hole for hanging storage
Care instructions:
Dishwasher Safe
Don't place the product directly on any heat source.
Be careful when using this as a surface protector to avoid damaging delicate surfaces, as this will not provide total heat insulation.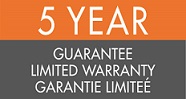 For more information on how to use and care for your Le Creuset products visit our Le Creuset Guide for a more in-depth understanding. Find out how these pieces are made, what makes them unique and why you should invest in Le Creuset!
See what other Le Creuset products and colours we offer.