Cast iron is the authentic material for cooking the perfect paella, providing control through even and uniform heat. Paella is traditionally cooked and served straight from the paella pan, becoming a centrepiece for preparing and sharing a classic Spanish dish with family and friends.
Handcrafted from premium cast iron, the Le Creuset Cast Iron Paella Pan can be used on the hob, under the grill and in the oven to suit all your cooking requirements. Our Cast Iron cookware also works efficiently at low to medium cooking temperatures and retains heat effectively, ensuring food stays warm for longer.
Available in the stylish Cerise. the unique enamel finish is not only durable and easy to clean, but also looks beautiful when presented at the table. The Paella Pan is suitable for all hob types (including ceramic, halogen, induction, gas and oil or wood) and comes with a Lifetime Guarantee for total peace of mind.
Features:
6-8 Serving portion
3.1L Capacity
Lifetime Guarantee
Dishwasher Safe
Dimensions:
Capacity: 3.1 L
Length: 44.4 cm
Width: 34.7 cm
Height: 4.7 cm
Depth: 4 cm
Take a look at this Seafood Paella recipe by Le Creuset for inspiration and ideas on what you too could create.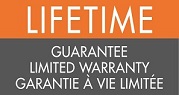 For more information on how to use and care for your Le Creuset products visit our Le Creuset Guide for a more in-depth understanding. Find out how these pieces are made, what makes them unique and why you should invest in Le Creuset!
See what other Le Creuset products and colours we offer.
See more in this vibrant, eye-catching and popular Cerise.