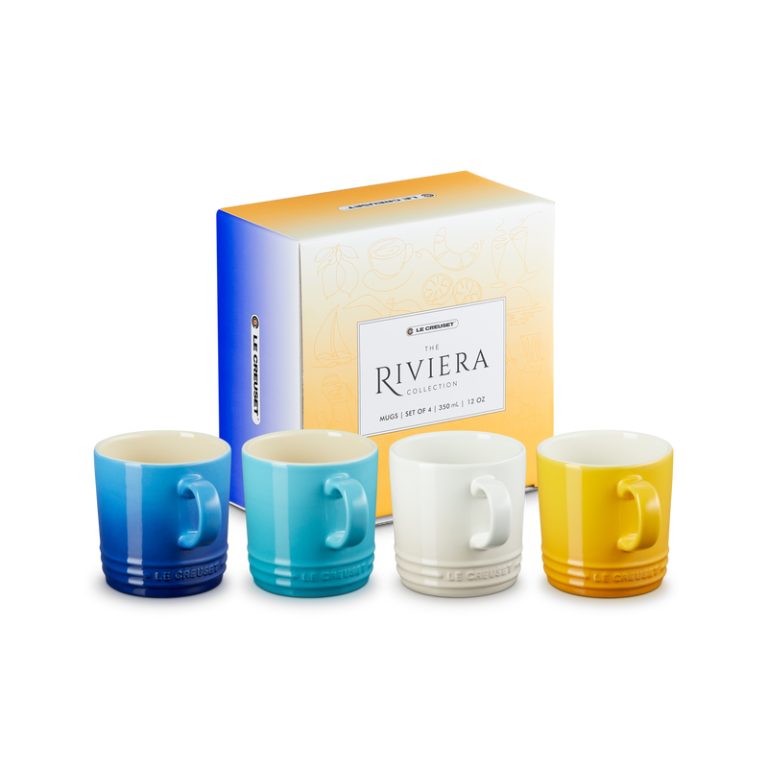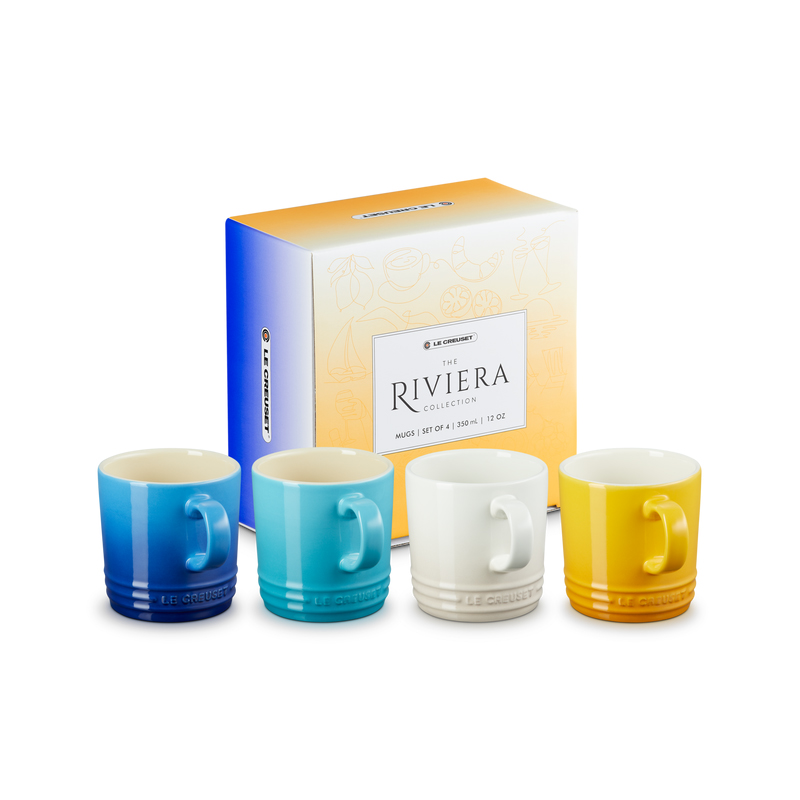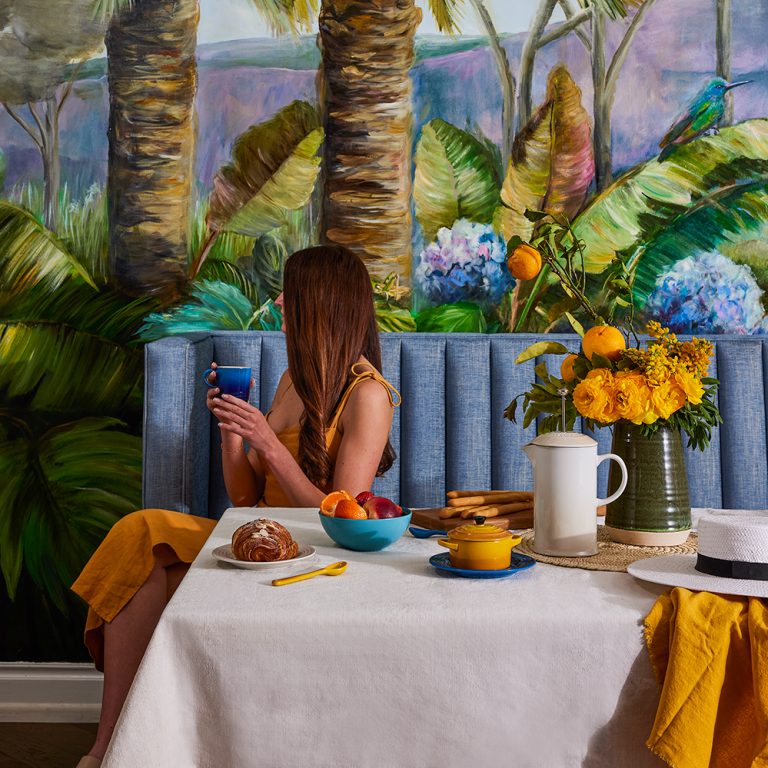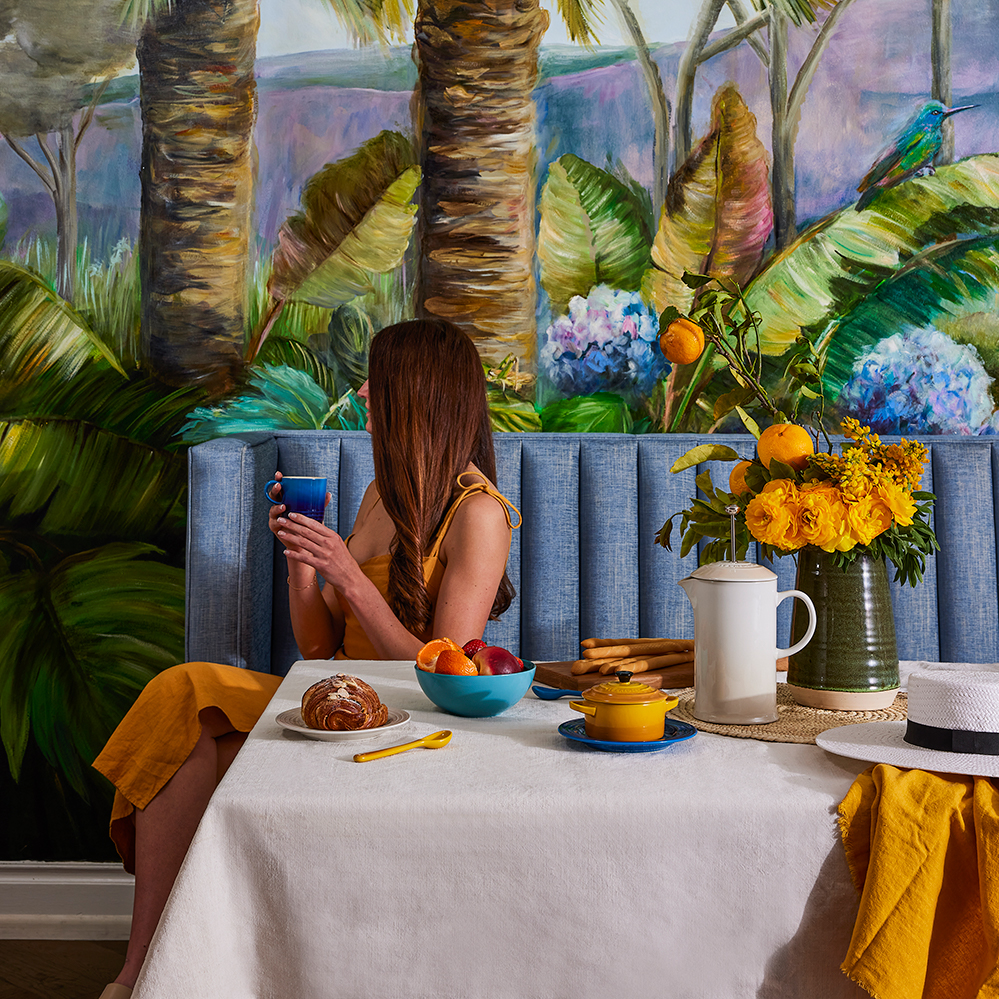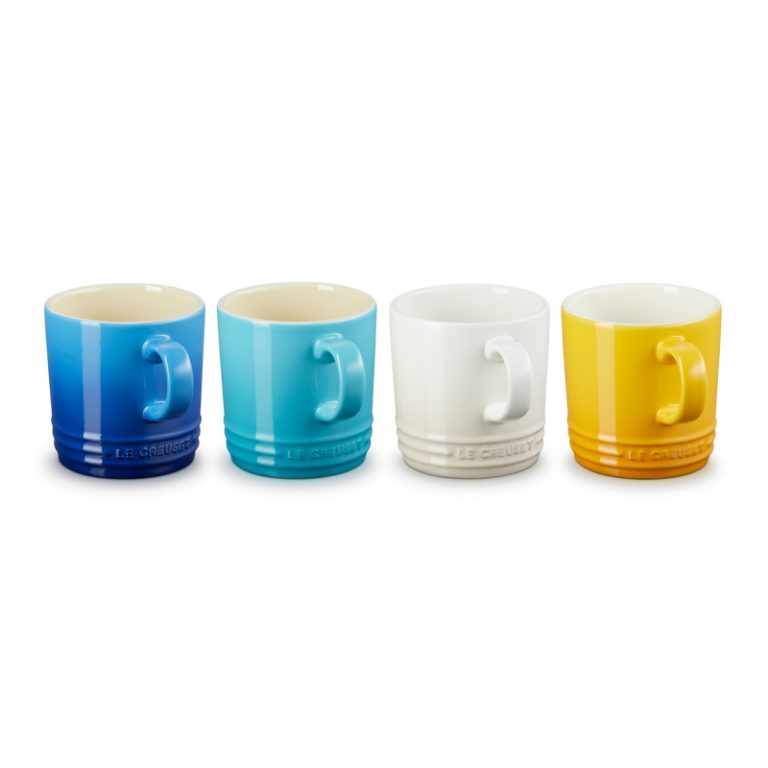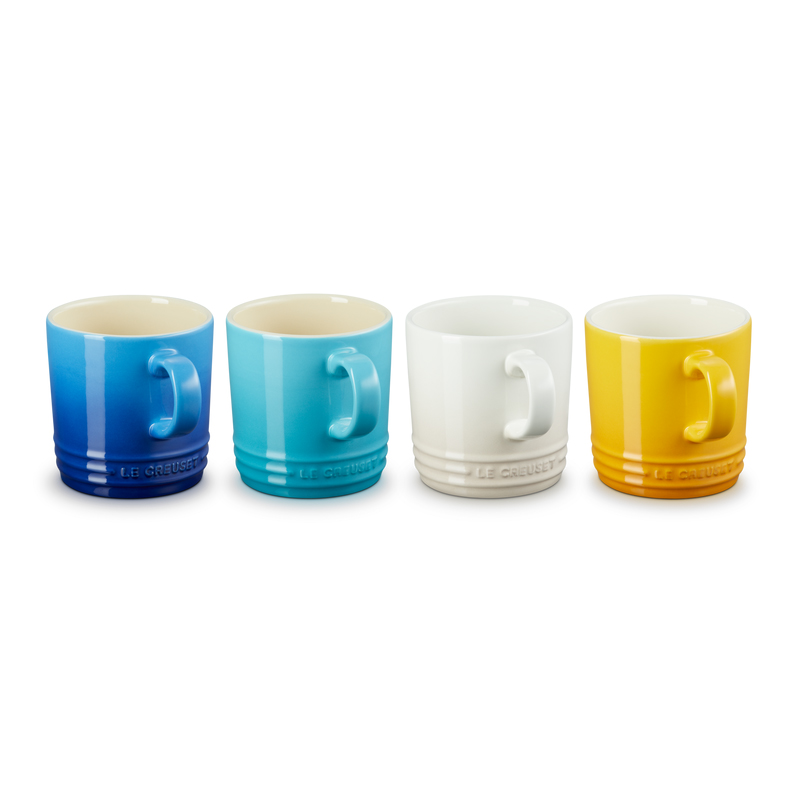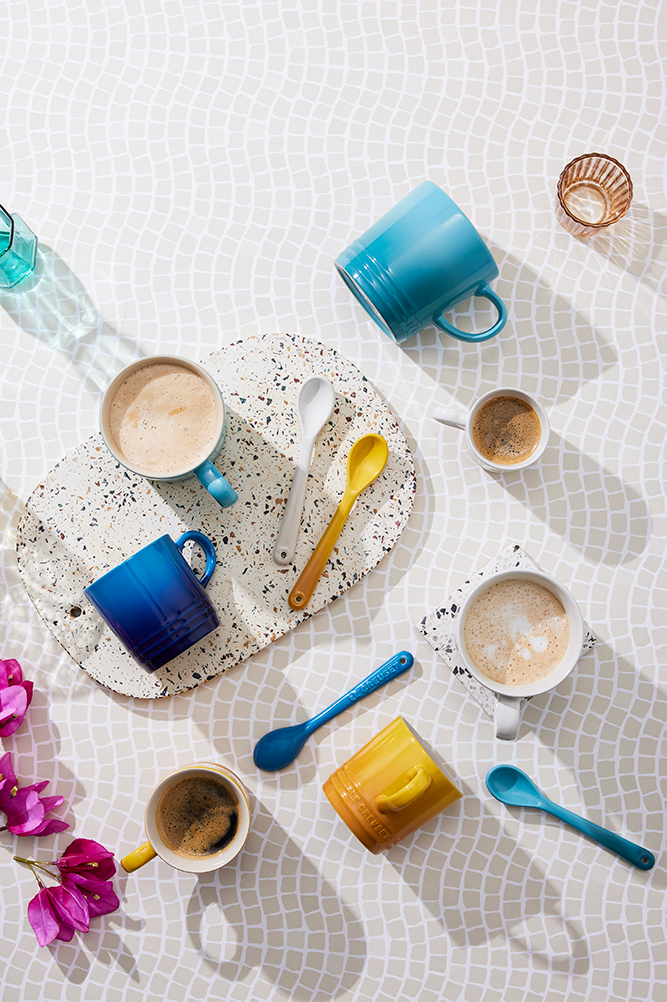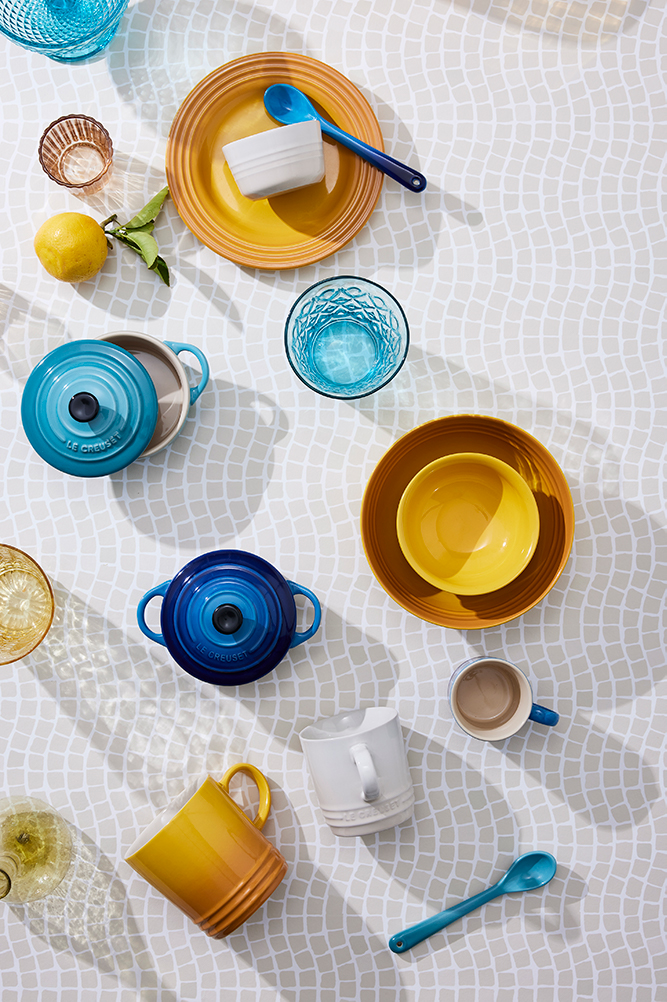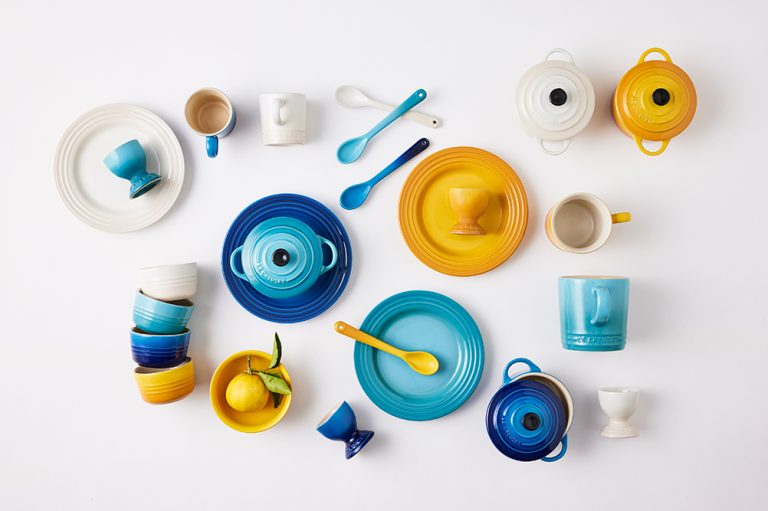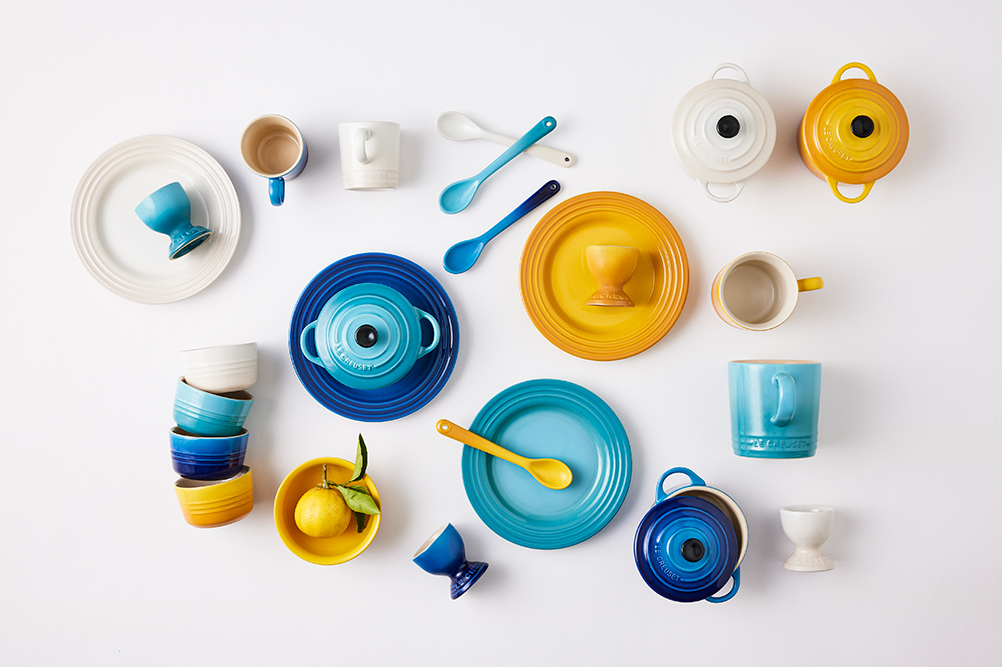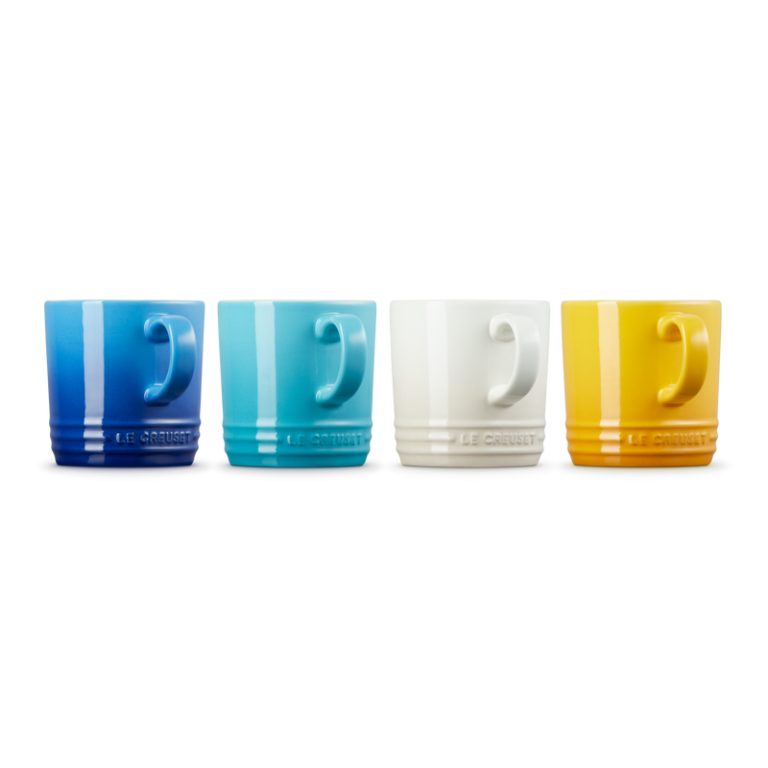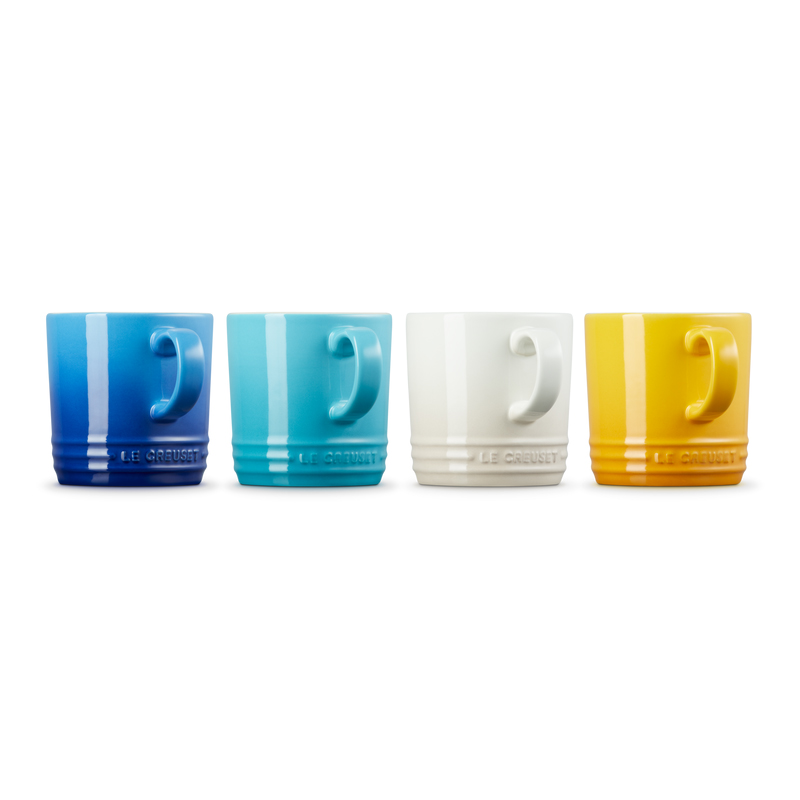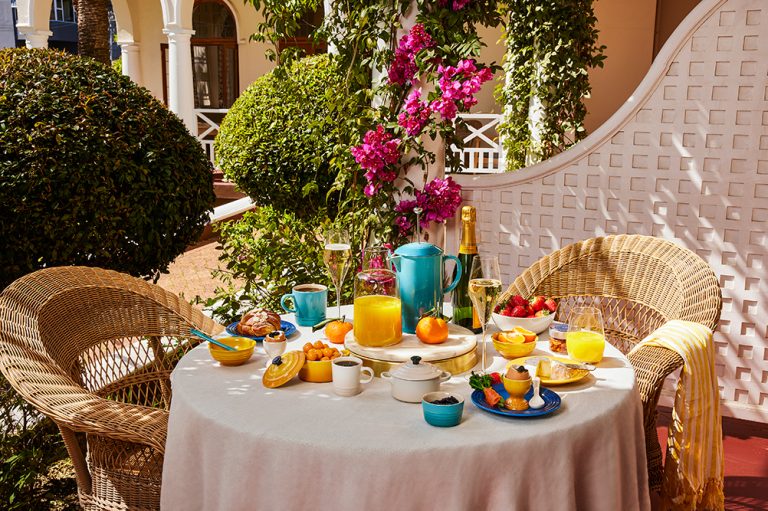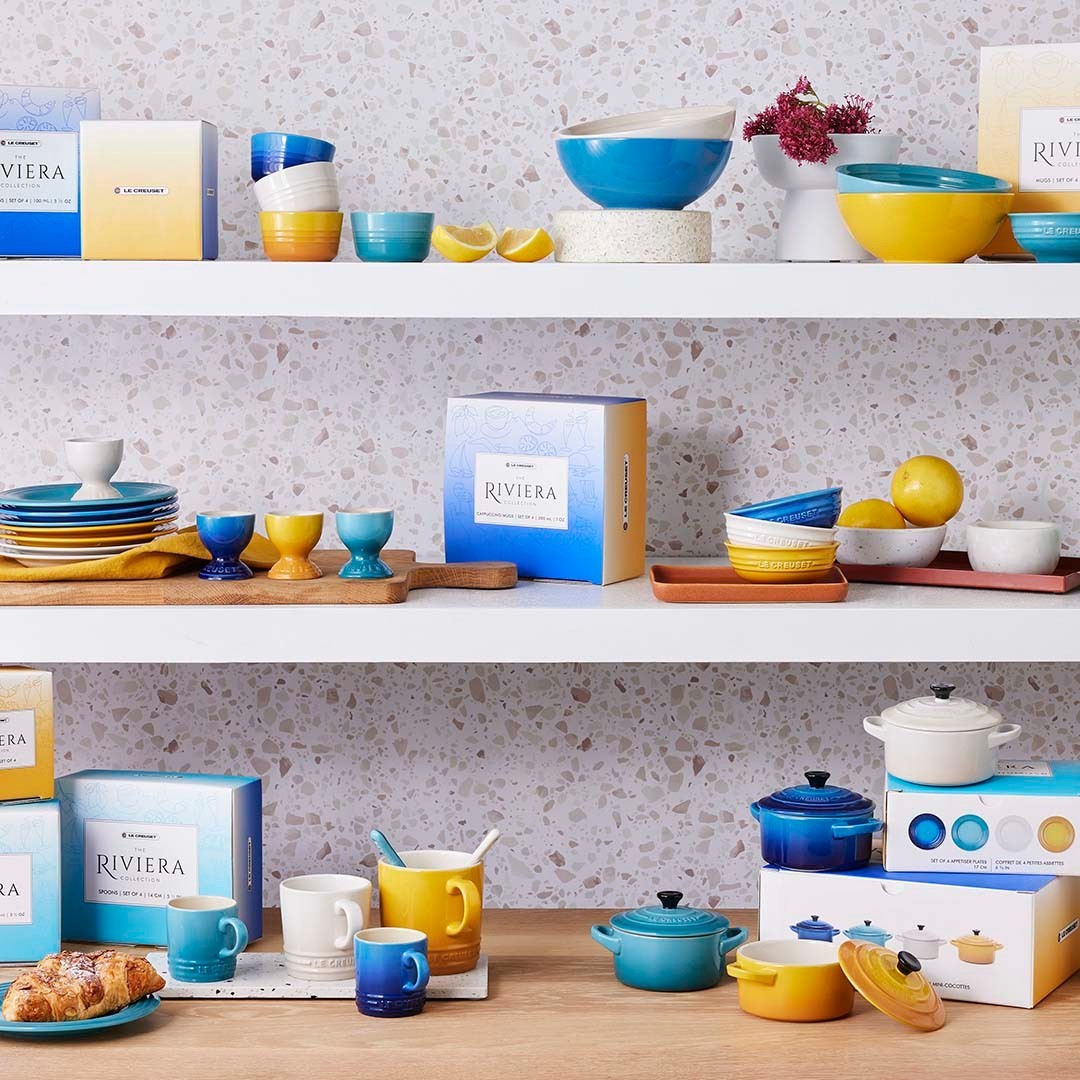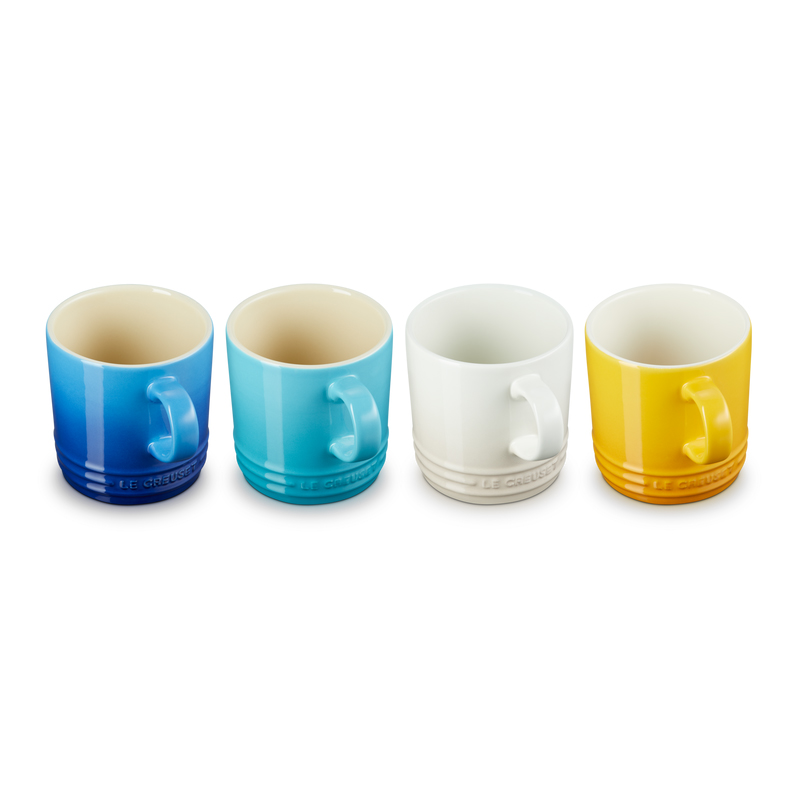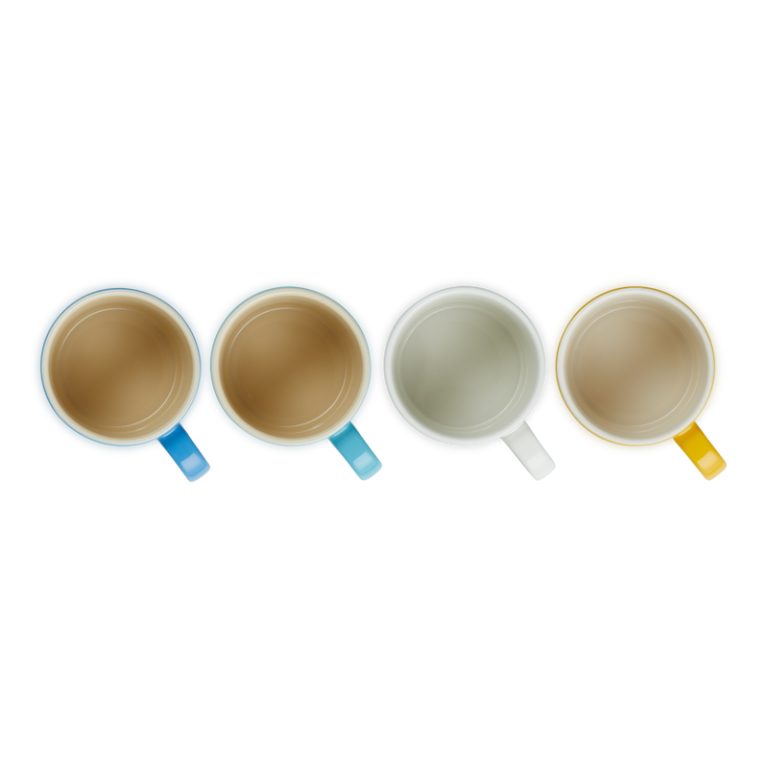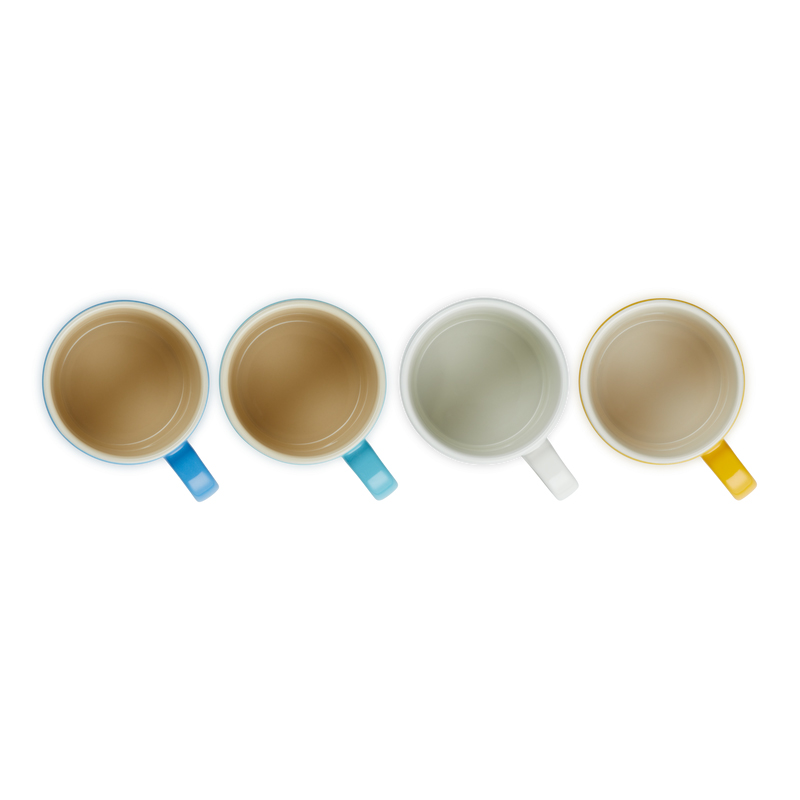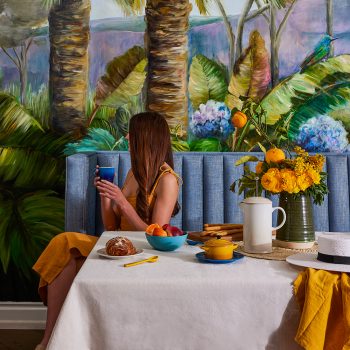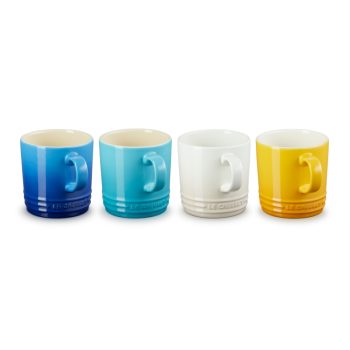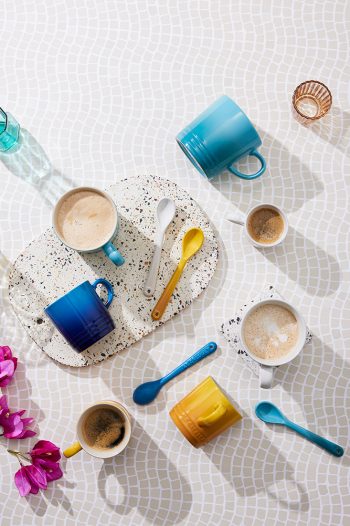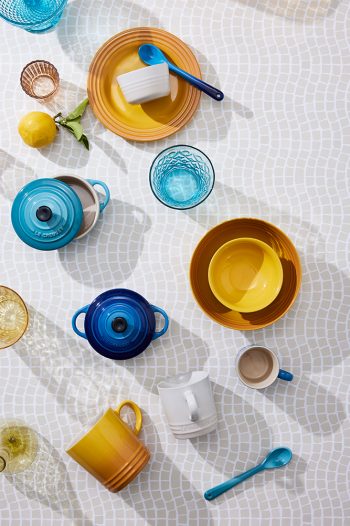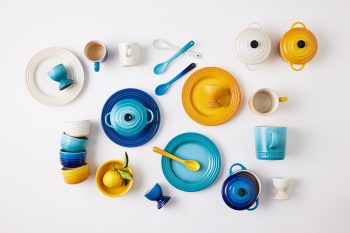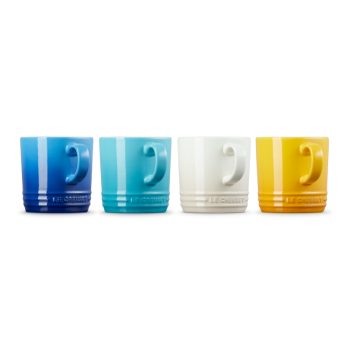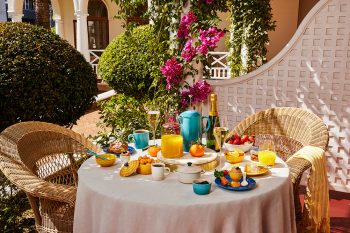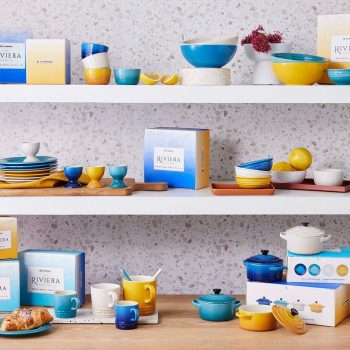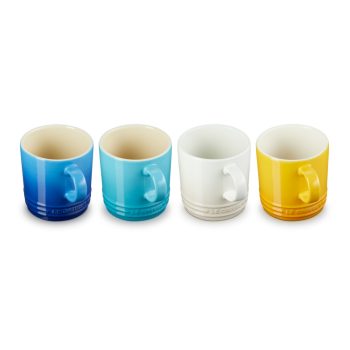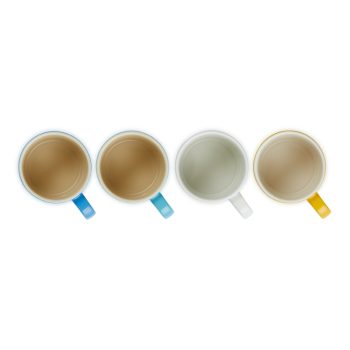 Le Creuset Riviera Collection Mug 350ml Set of 4
This mug set inspired by the Mediterranean hues is perfect mug for enjoying your everyday ritual or making guests feel special. Limited Edition – Gift Boxed
Secured Payment
|
Free shipping over $100 (excludes bulky products)
View On Mobile Open your camera and Scan the QR code to view on your mobile.

Introducing the Riviera Collection, a new and limited edition range of premium stoneware gift sets from Le Creuset.
Bring the joie de vivre of southern France to your kitchen Life in the French Riviera is warm, effortless, and enduring – a spirit perfectly captured in the new Le Creuset stoneware gifting collection.
Sip on your favourite hot beverage in style with the Riviera Collection Set of 4 Mugs from Le Creuset – the perfect gift for any occasion. Fun and playful, they are crafted from premium quality and highly durable stoneware. They are the perfect everyday mug for enjoying your everyday ritual or making guests feel special. This set of four premium stoneware mugs can be used in the microwave and are dishwasher safe.
Inspired by the sun-kissed region that hugs the Mediterranean Sea, the Riviera Collection is unmistakably joyful and the perfect gift for travel and adventure lovers.
Evoking sunsets throwing shadows over the warm balmy dinner table, the bright, clean colours of the Riviera Collection give a sense of relaxation and an unrivalled summer feeling. Featuring the fashionable Meringue, two recent colours of Nectar and Caribbean Blue as well as the exclusive to this collection in New Zealand, Azure Blue, the fresh palette cannot help but conjure holidays in the sun and the region's rich culinary heritage. Even for those who are miles away from the glamourous French playground, the Riviera Collection provides the perfect opportunity to capture its essence in the home. F
The Riviera Collection offers multiple sets in beautifully illustrated keepsake boxes, each piece is crafted from glazed stoneware and can be used in the oven, microwave, fridge, and freezer. Each piece is crafted from premium Le Creuset stoneware and presented in a beautifully illustrated gift box.
The colours included in this set are Caribbean Blue, Meringue, Azure Blue and Nectar.
Mug 350ml Set of 4
Features:
Each

Length: 12.6 cm / Width: 9.1 cm /Height: 9.4 cm /Capacity: 350ml

Gift boxed – set of 4
Crafted to perfection: made from the finest specialist clays, Le Creuset stoneware maintains even temperature and is exceptionally strong and durable
A modern icon: Featuring the distinctive Le Creuset three-ring design, this piece matches the iconic cast-iron pots so can be perfectly placed within your existing Le Creuset collection
Use hot or cold:  thermoresistant from -23°C to +260°C
Easy storage: this stackable range is designed for convenient storage
Presented in gift-ready packaging with Riviera branding
Grill, Microwave, Dishwasher & Oven Safe
10 Year Guarantee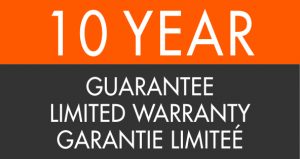 For more information on how to use and care for your Le Creuset products visit our Le Creuset Guide for a more in-depth understanding. Find out how these pieces are made, what makes them unique and why you should invest in Le Creuset! See what other Le Creuset products and colours we offer.
Shop the whole Le Creuset Riviera Collection

First off, congratulations on your gorgeous new set of Le Creuset Stoneware! We'd love to see your happy unboxing video or pics of your first meal, make sure to tag us on Instagram! (@chefscomplementsnz)
Before first use
Wash your Le Creuset product in warm, soapy water; then rinse and dry thoroughly.
Cooking
Stay protected – always use oven gloves when handling anything hot. When using under the grill, always allow at least a 6.5 cm gap between the heat source and the top of your product. Don't put a frozen dish of food in a preheated oven. Instead, place it in a cold oven, set the temperature and allow the two to heat up together. Before serving, always check food is piping hot throughout. If you want to heat a dish that's currently at room temperature, don't preheat your oven above 205°C. Adding liquid to a dish in the oven? Take the dish out of the oven and allow it to cool for a few minutes first.
Cleaning
Wait for your product to cool down before you start cleaning it. Wipe any leftovers off the base and sides of the product. If there's food stuck on, fill the product with warm, soapy water and let it soak for 15 to 20 minutes before washing as usual. Wash and dry by hand, or, pop your stoneware in the dishwasher for a full cycle.
Storage
Freezer Compatible
Temperature range
-23°C to 260°C
For a full Use & Care Guide and Warranty, check out our Le Creuset Guide
Only logged in customers who have purchased this product may write a review.
You May Also Need
Le Creuset Riviera Collection Egg Cup Set of 4

$

70.00

Le Creuset Riviera Collection Mini Casseroles 250ml Set of 4

$

190.00

Le Creuset Riviera Collection Spoons Set of 4

$

55.00

Le Creuset Riviera Collection Mini Ramekins 100ml Set of 4

$

60.00