Made with sturdy carbon steel and finished with a vibrant colourful porcelain enamel finish, the Zen model from Le Creuset is a beautiful small kettle. Inspired in Asian cast iron kettles, this contemporary kettle will never fail to display style when on the hob, on the table and while in operation.
Useful for preparing French press coffee, oatmeal and much more in addition to tea, Le Creuset Kettles make excellent gifts and are a simple yet effective way to add a touch of colour to the kitchen.
Single-tone whistle alerts when the water has reached a rolling boil
Generous wide base size for greater contact with heating element so water boils quickly
Handles and knobs made from phenolic plastic and remain cool to the touch
Handle moves to the side and locks for easy access, refilling and cleaning
Convenient quick heating with superior heat distribution
Fixed whistle can be easily flipped open for pouring
Stainless steel handle brackets for secure handling
Heat-resistant ergonomic handle for safe pouring
Kettle capacity marked on the base
Suitable for use on gas, electric, ceramic, halogen and induction
Capacity: 1.5L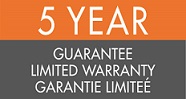 For more information on how to use and care for your Le Creuset products visit our Le Creuset Guide for a more in-depth understanding. Find out how these pieces are made, what makes them unique and why you should invest in Le Creuset!
See what other Le Creuset products and colours we offer.