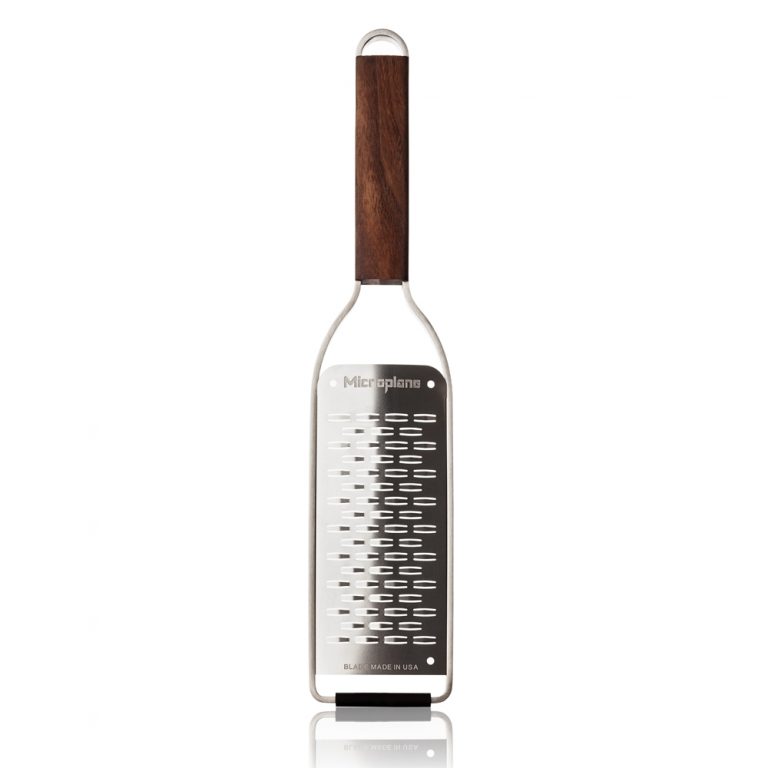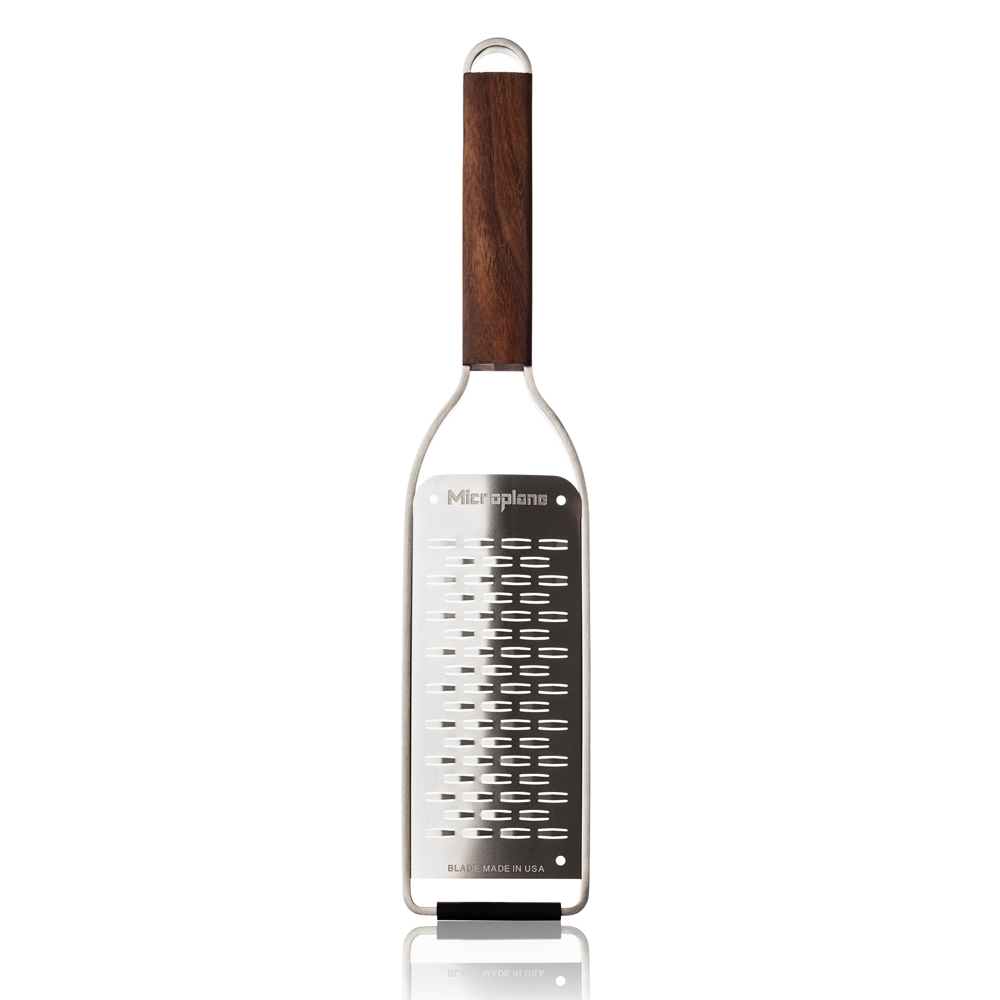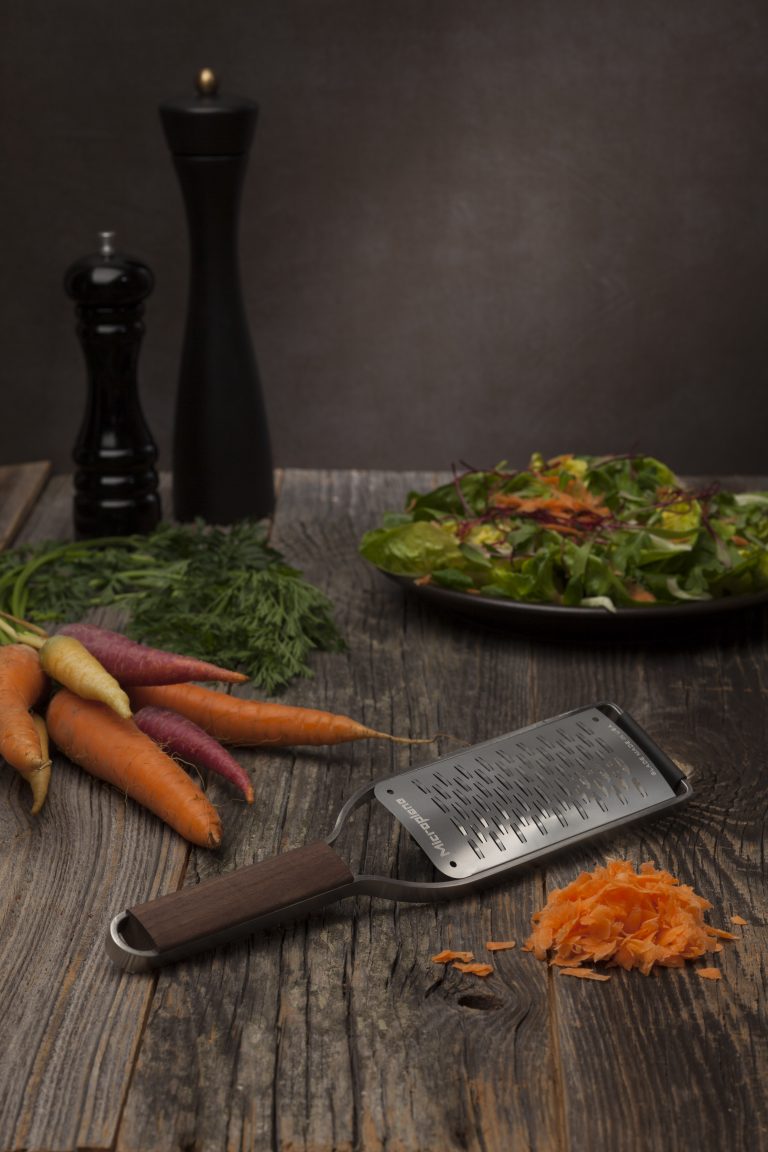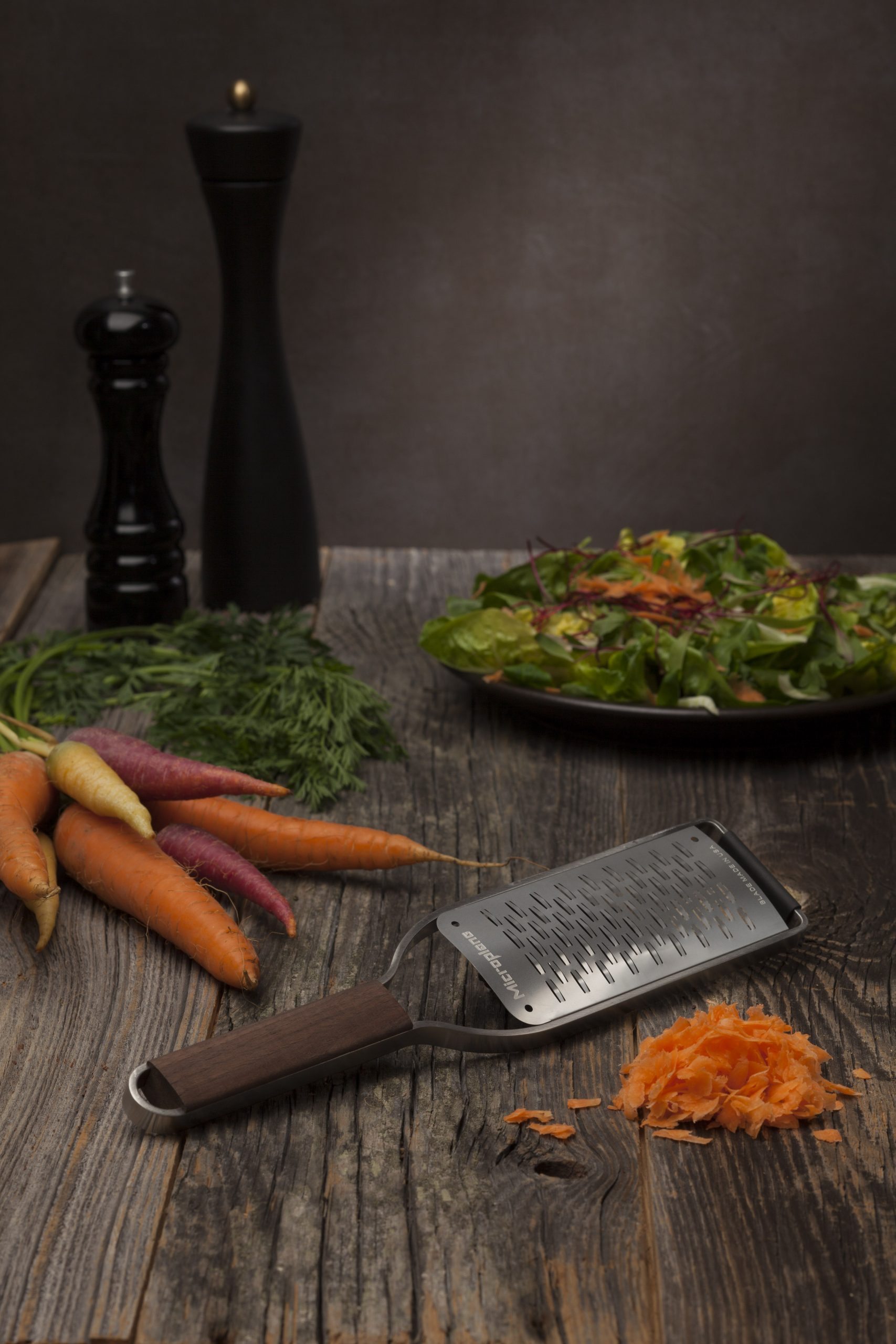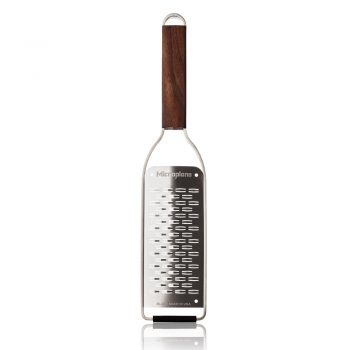 Microplane Master Series Medium Ribbon Grater
1 in stock
This Microplane Ribbon Grater ideal for grating thin strips of fruits, vegetables, soft & hard cheeses or chocolate. Blade made inUSA
Secured Payment
|
Free shipping over $100 (excludes bulky products)
View On Mobile Open your camera and Scan the QR code to view on your mobile.
Microplane's Master Series transforms legendary grating and shredding tools into functional works of art.
Combining the polished and oiled walnut handle with super-efficient cutting teeth, the medium ribbon paddle grater is perfect for grating thin strips of fresh carrots, soft and hard cheeses, apples, butter, and many vegetables. This tool shreds foods into ribbons when you pull the food back and forth across the blades. The result is similar to a ribbon and is preferred when baking, or cooking.
Reflecting on the brand's iconic wood shop heritage, the Master Series line of Cheese Graters and zesters has a warm, contemporary look along with the trusted dependability of our surgical grade stainless steel ultra-sharp blades. They are exquisitely crafted from American grown walnut and stainless steel. Delivering superior results every time and years of enjoyment, the Master Series is the perfect choice for the craftsman in the kitchen and it makes a superb gift idea.
Features:
Medium Ribbon  grater size: 30cm
Use a Ribbon Cheese Grater for: Apples, Butter, Cabbage, Carrots, Chilies, Chocolate, Coconut, Hard and Soft Cheeses, Onions, and Zucchini.
Non-slip, durable end piece keeps the grater steady on your work surface and prevents scratching
Surgical grade stainless-steel blades feature razor-sharp cutting teeth for precision grating and shredding
Blades are "photo-etched", made in the USA
Reusable cover for safe storage
Handcrafted from sustainably harvested American grown walnut
Hand wash only and avoid soaking handle to preserve the wood. Condition with mineral oil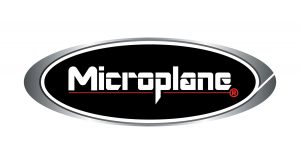 Hand wash only – do not soak in water to preserve wood handle.
Condition handle as needed with mineral oil
We recommend rinsing your Cheese Grater in warm water immediately after each use. Remove trapped particles from the non-sharp side whenever possible.

Store with blade covered when not in use.
Only logged in customers who have purchased this product may write a review.
You May Also Need
Microplane Cut Resistant Glove

$

44.99

Formaticum Cheese Storage Bags Pack of 15

$

22.99