The Judge Wireware Rectangular Trivet is constructed with a chrome-plated exterior for rust resistance. Keep your worktops protected.
Material: Chromed Iron
Weight: 1,006g
Height: 3.5cm
Width: 17.5cm
Length: 34.0cm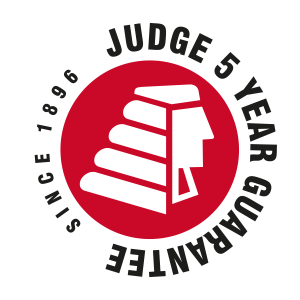 Purchase this item with confidence, from a brand that has successfully equipped the kitchen of thousands of families in the UK and abroad for more than a century. Usual wear & tear and inappropriate usage are excluded.