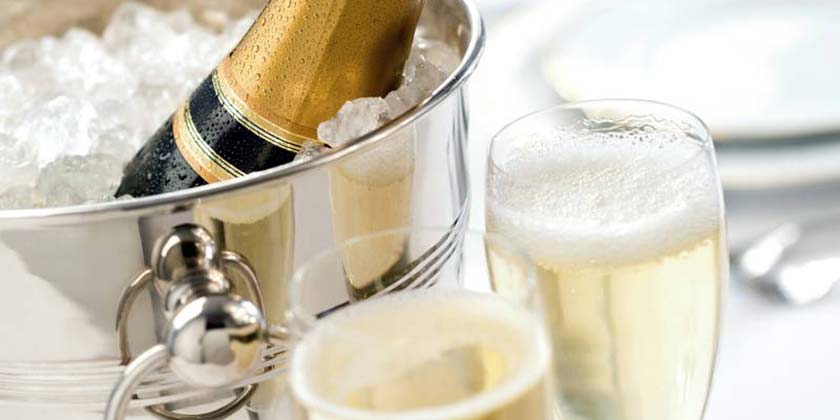 Ice Buckets, Trays & Accessories
Viewing 1–12 of 95 results
2 Bottle Hammered Metal Chiller Bucket

$

110.00

Serve and keep your wine cool in the most fashionable way with this gorgeous Hammered Metal Chiller Bucket.

Avanti 15 Cup Square Ice Cube Tray Set of 2

$

21.99

Pop out perfect square ice cubes every time with the Avanti 15 Cup Square Ice Cube Tray. Made from food-grade silicone, it will not absorb odours

Avanti 32 Cup Silicone Ice Cube Tray (2 Colours)

$

9.99

Flexible for easy removal of ice cubes.

Avanti Black Granite Whisky Rocks Set of 9

$

26.99

A new take on an old favourite. Granite Whisky rocks are now in a smooth black colour!

Avanti Cool Shot Chiller Mould Tray

$

10.99

Food-grade silicone. Bring a cool shot of excitement to your beverage or chocolate moulds.

Avanti Ice Ball Set

$

32.99

As opposed to traditional ice cubes, the Avanti Ice Ball Set will cool your favourite drink, without diluting it. The set includes two large stainless steel balls

Avanti Ice Crusher

$

44.99

The Avanti Ice Crusher creates crushed ice as and when you need it to serve perfectly cool drinks, cocktails, slushies or as a bed for your seafood platter

Avanti Ice Cube Tray with Pour Through Lid 14 Cup

$

6.99

The lid simply snaps onto the ice cube tray and locks the water into place to prevent spills

Avanti Ice Golf Ball Set

$

39.99

Made from high-grade stainless steel with food-safe gel on the inside that remains frozen for up to an hour.

Avanti Mega Cube Ice Moulds Set of 2

$

17.99

Add perfectly formed sophistication to any drink with the Avanti Mega Cube Ice Moulds.

Avanti Punch/Champagne Bowl

$

121.00

Has numerous uses from salads to beverages to ice.

Avanti Quartz Crystal Wine & Gin Pearls Set of 4

$

31.99

Keep your drink chilled without diluting or compromising the flavour with natural quartz crystal.