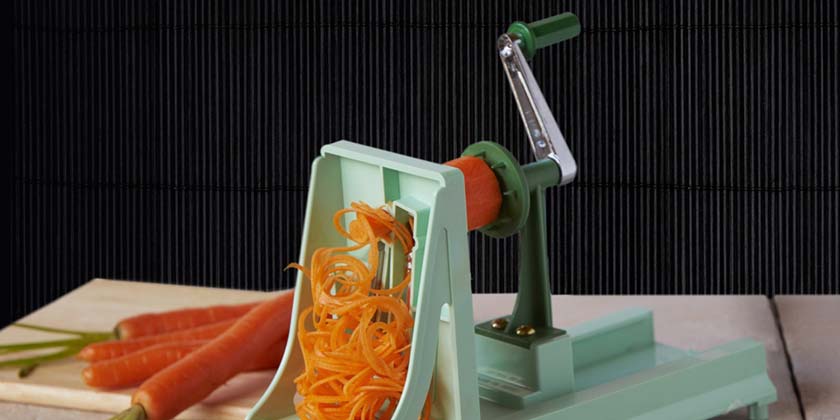 Viewing 25–29 of 29 results
Progressive Prepworks Smart Slice Mandoline

$

99.99

Sharp, straight, simple and smart.

Savannah Dual Thickness Speed Slicer With Hand Guard

$

44.99

Super sharp, adjustable blade for thick or thin slices.

Savannah Julienne Speed Slicer

$

44.99

Super sharp blades produce match-stick style julienne strips super fast.

Zyliss Easy Control Handheld Slicer

$

59.99

3 slicing thicknesses allow you to easily cut vegetables to whichever thickness you desire.

The Zyliss spiraliser is designed to provide even pressure for long even spirals with no breakage or wastage. Reversible blade for ribbons & spiral effects.