Davis & Waddell Maverick Custom BBQ Branding Iron Set
Surprise your barbeque guests with personally-branded steaks.
Secured Payment
|
Free shipping over $100 (excludes bulky products)
View On Mobile Open your camera and Scan the QR code to view on your mobile.
Surprise your barbeque guests with personally-branded steaks. Use this branding iron to mark which steak belongs to whom, or to specify how it has been cooked.
Track plate holder size is 87mm long x 40mm wide. Individual letters are approx. 9mm high.
Care and Use:
Prepare your branding iron by sliding your selection of 55 interchangeable letters onto the tracks to spell your chosen name or word – remembering that each letter and word will appear in reverse when branded. Use blank spacing pieces to separate words or to balance width between top and bottom lines. Insert letter locks on either side of the words to hold them in place.
When meat is ready to be branded, hold your branding iron by the wooden handle and place letters over flame or grill for at least 1 minute until the letters are piping hot. Working quickly, carefully position your words over the meat and press firmly, holding for 10 seconds.
Be sure to let the branding iron cool before attempting to remove or change letters. You may immerse in cold water to help the iron cool down faster.
Caution:
Contains small parts. Keep away from children.
Do not leave on heat for too long, as the item may become combustible. Use with extreme caution and keep away from skin or items that may be burned if they come in contact with the hot iron.
Wash well with warm soapy water before use. Hand wash only. Try not to submerge wooden handle in water. Steel will discolour with use due to direct heat. This is not considered a fault and cannot be returned as faulty merchandise.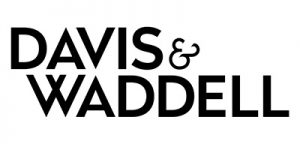 Only logged in customers who have purchased this product may write a review.