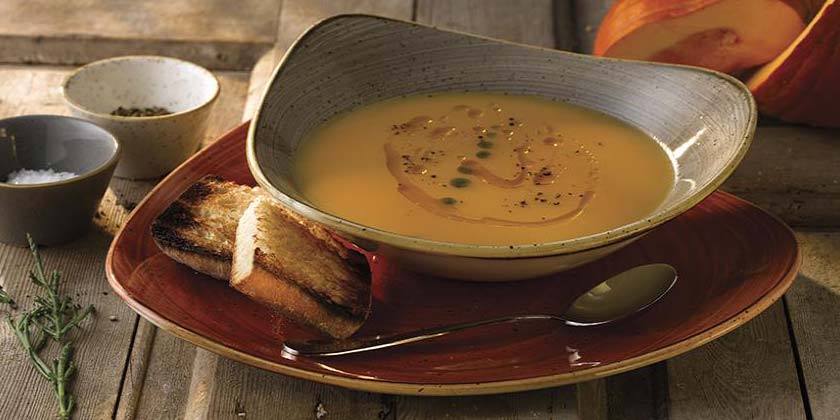 Whether you're after hard-wearing commercial dinner plates or gorgeous crockery dinner sets at home, Chef's Complements is here to help you style your table. We offer curated collections of dinnerware for all purposes, brought to you by trusted world-class brands that are sought after around the globe.
From durable dinnerware that lasts thousands of commercial washes in the busiest restaurants to classy sets that impress at dinner parties and high tea functions. Across our extensive collection of dinnerware, you can create a table setting that suits your vibe.
Mix and match collections from your favourite brand or easily buy a dinner set that's ready to go in a box. Our boxed dinnerware sets also make a great gift idea for an anniversary, your young adults moving out of home or a housewarming. Pair this with our high-quality cutlery sets and you've got a whole new tabletop!
Luzerne Fine Bone China & Vitrified Crockery
At Chef's Complements, we sell stunning Luzerne fine bone china, directly imported from an international wholesaler. This beautiful china can be seen in the best restaurants around the world, but now you can have it in your home too!
What's more, we sell mostly vitrified crockery which means our plates, bowls and other dinnerware are durable and long-lasting, suitable for commercial use, but great at home too.
Tying up Loose Ends …
In our kitchen shop, we not only stock a selection of dinnerware sets but primarily individual pieces. This way you can choose exactly how many and what you would like. We also stock loose cutlery at extremely competitive prices, making it easy to top up if something goes missing.
Please, always feel free to contact us if you would like advice on what quality dinner plates and bowls would be right for your family or if you would like a quote for your commercial set-up.
Viewing 1–12 of 237 results
Bonna Alhambra Bowl 90mm

$

13.99

Bonna Alhambra Gourmet Flat Round Plate 210mm

$

17.99

Bonna Alhambra Platter 250x190mm

$

39.99

Bonna Alhambra Round Bowl 230mm

$

32.99

Bonna Alhambra Round Coupe Plate 270mm

$

29.99

Bonna Luca Mosaic Matt Gourmet Flat Round Plate 210mm

$

23.99

Bonna Luca Mosaic Matt Gourmet Flat Round Plate 270mm

$

32.99

Cheforward Prevail Natural Shape Platter Matt Black

$

74.99

Cheforward Prevail Round Plate Matt Black (2 Sizes)

$

15.99 –

$

33.99

Cheforward Prevail Share Bowl Matt Black (2 Sizes)

$

28.99 –

$

64.99

Cheforward Prevail Slant Salad Bowl Matt Black (2 Sizes)

$

18.99 –

$

54.99

Churchill Art de Cuisine Igneous Oval Plate 320mm

$

29.99