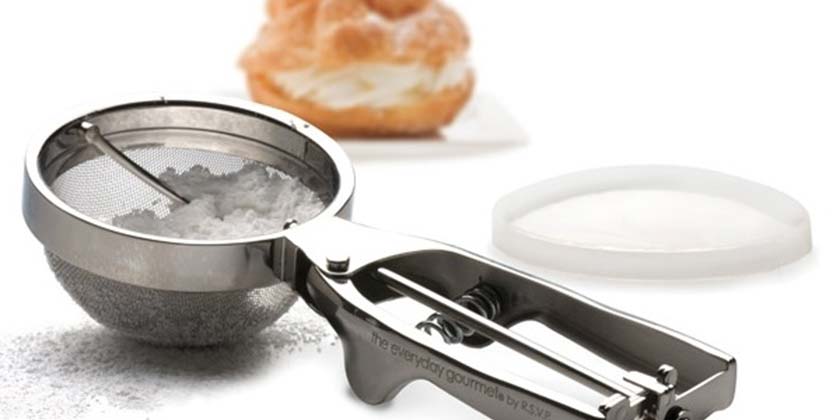 NZ Kitchen Utensils & Tools
From A for 'Atlas Pasta Maker' to Z for 'Zoodle Vegetable Spiralizer'
Whether you need a quality pasta maker for homemade spaghetti, whether you want to cook a super-healthy meal with a popular zoodle vegetable spiralizer, or whether you're after something as simple and essential as a new chopping board or ice block moulds – here, you will find every gadget you require for cooking.
Chef's Complements aims to provide you with all the kitchen utensils and kitchen tools for food preparation, whether you're a family cook at home, or an expert chef in a commercial kitchen.
We have an extensive array of kitchen utensils/tools of all shapes and sizes to help you accomplish every possible function in your kitchen: from graters, peelers, mandolins and mashers to whisks, spatulas, mortar and pestles. It's easy to outfit your kitchen with quality gadgets.
Proud to supply brands such as
Zyliss, Microplane, Avanti, Oxo Good Grips, Scanpan, Marcato, Zeal, D-Line, Kitchencraft & Cuisena.
Viewing 1–12 of 1700 results
Academy Home Goods European Beechwood T Shape Crepe Spreader

$

7.99

AcuRite Digital Fridge, Freezer & Cooler Thermometer White

$

26.99

AcuRite Digital Kitchen Scale (3 Colours)

$

39.99

AcuRite Digital Kitchen Scale Stainless Steel

$

44.99

AcuRite Digital Pocket Scale Black

$

39.99

AcuRite Digital Refrigerator/Freezer Thermometer

$

29.99

AcuRite Digital Waterproof Thermometer

$

44.99

AcuRite Gourmet Oven Thermometer

$

16.99

AcuRite Large Digital Kitchen Scale (2 Colours)

$

44.99

AcuRite Touchscreen Thermometer & Timer

$

44.99

Agee Jam Jar & Preserve Covers

$

8.99