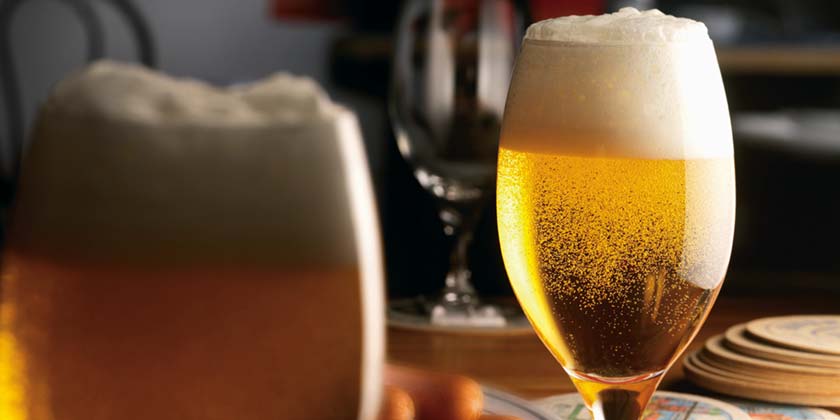 Whether it's your basic beer/wine glass, a beautiful decanter or vintage-style drink dispenser – Chef's Complements stocks it.
Raise your glass! Chef's Complements aims to provide you with the glassware you require for entertaining at home and the hospitality sector alike. We stock water, beer and wine glasses for everyday use as well as special pieces for entertaining such as crystal champagne and wine glasses, tumblers and beautiful decanters. Our Taupo kitchen shop is proud to supply brands such as Schott Zwiesel, Avanti, Luigi Bormioli and Bormioli Rocco.
Adorn your table with an elegant carafe; impress your guests with fruit-infused iced water or sangria served in a drink dispenser; be on-trend and serve your customers' beverages in drinking mason jars.
For hot drinks we also carry a range of tea and coffee glasses and our popular double-walled glassware. What's more, you'll find specific glassware for Whiskey as well as port sippers (especially popular around Christmas!) and stemless wine glasses which are so easy to pop in the dishwasher. To complement our glassware range, why not look through our barware section as well.
Need something a bit less fragile than glass to host an outdoor party or simple picnic? Please browse our plastic glassware section.
With Chef's Complements your glass is always half full.
Viewing 1–12 of 270 results
Agee Queen Drink Dispenser 8L

$

69.99

Artland Midnight Peacock Gin Glass

$

24.99

Artland Peacock Gin Glass

$

24.99

Artland Tropical Leaves Champagne Flute

$

24.99

Artland Tropical Leaves Champagne Saucer

$

24.99

Artland Tropical Leaves Double Old Fashioned Tumbler

$

19.99

Artland Tropical Leaves Gin Glass

$

24.99

Avanti Caffe Twin Wall Glass Set of 2 (4 Sizes)

$

21.99 –

$

34.99

Avanti Nove Twin Wall Glass Set of 2 (2 Sizes)

$

24.99 –

$

31.99

Avanti Top Up Twin Wall Glass 400ml

$

24.99

Bartender Port Sippers Set of 4

$

32.99

Bodum Pavina Double Wall Glass 250ml Set of 2

$

46.90