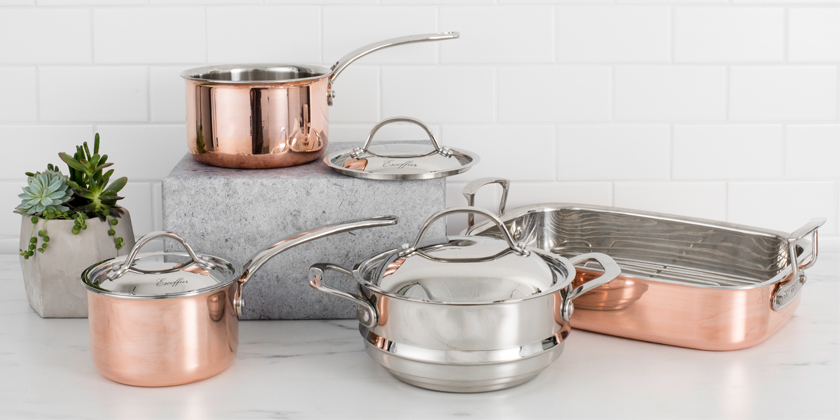 From France with Love
While the French have always appreciated cooking in colourful cast iron cookware, anyone who truly appreciates the art of fine cuisine will love Chasseur Cookware. Since 1924, using time-honoured traditional techniques, Chasseur has been crafting its famous cast iron products in the Champagne Ardennes region of France, known the world over its fine food and wine.
Practical as well as beautiful, Chasseur cookware's stylish enamelled finish makes the range perfect for oven to table use. Ideal for grilling, simmering, roasting or simply re-heating, the Chasseur range of cast iron can be used on all heat sources including induction. Internal rings on the underside of Chasseur lids encourage moisture to gather then drip back onto the food, creating a self-basting effect. Chasseur's cast iron core absorbs heat quickly and efficiently and distributes it evenly over the entire surface of the cookware.
Chasseur is a timeless and classic, made for a lifetime of gourmet cooking pleasure.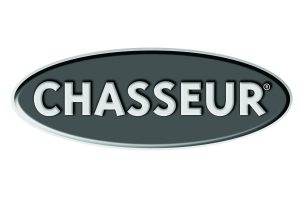 Viewing 1–12 of 161 results
amalfi Renzo Salad Servers Set of 2

$

74.99

Chasseur Cast Iron Crepe Pan Onyx 30cm

25% OFF


Chasseur Cast Iron French Oven 10cm French Blue

64% OFF


Chasseur Cast Iron French Oven 20cm Round (3 Colours)

$

289.00 –

$

379.00

Chasseur Cast Iron French Oven 24cm Round (14 Colours)

$

494.00

Chasseur Cast Iron French Oven 26cm Round (17 Colours)

$

574.00

Chasseur Cast Iron French Oven 27cm Oval (5 Colours)

$

399.00 –

$

494.00

Chasseur Cast Iron French Oven 28cm Round (17 Colours)

$

449.00 –

$

649.00

Chasseur Cast Iron French Oven 30cm Low Round (12 Colours)

$

419.00 –

$

544.00

Chasseur Cast Iron French Oven 32cm Round (2 Colours)

$

799.00

Chasseur Cast Iron Frypan with Cast Handle 28cm Round (6 Colours)

$

299.00

Chasseur Cast Iron Frypan with Wooden Handle 28cm French Blue

$

339.00