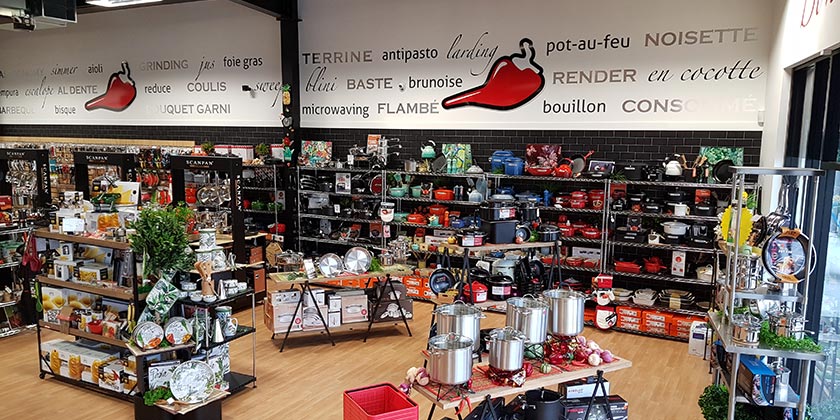 Origin; the point or place where something begins, arises or is derived
Whether designed, manufactured or located, every brand has a place they call home.
Some brands have their heart, roots and heritage based in one country, while others are designed in one country and outsource to another for production. In the Chef's Complements 'Shop by Origin' category, you can see where brands are from or where their products are made.
Whether it's made in France like Le Creuset's world-renowned cast-iron casserole's, made in Italy like Bialetti's Stovetop Espressos or made right here in New Zealand like the Ironclad Pan, you can explore the world and shop for products to transform your kitchen into a multi-national foodies paradise.
Viewing 1–12 of 9831 results
24Bottles Bottle Tie Black

$

9.99

24Bottles Bottle Tie Orange

$

9.99

24Bottles Clima Bottle 330ml Black Radiance

$

54.99

24Bottles Clima Bottle 330ml Ebony Rose

$

54.99

24Bottles Clima Bottle 330ml Little Buds

$

54.99

24Bottles Clima Bottle 330ml Morning Glory

$

54.99

24Bottles Clima Bottle 330ml Pink Marble

$

54.99

24Bottles Clima Bottle 330ml Rose Gold

$

54.99

24Bottles Clima Bottle 500ml Amnesia

$

64.99

24Bottles Clima Bottle 500ml Ashanti Batik

$

64.99

24Bottles Clima Bottle 500ml Black Radiance

$

64.99

24Bottles Clima Bottle 500ml Camo Zone

$

64.99