Terms & Conditions
While shopping online with Chef's Complements, you are subject to the Terms and Conditions below which should be reviewed before any orders are placed.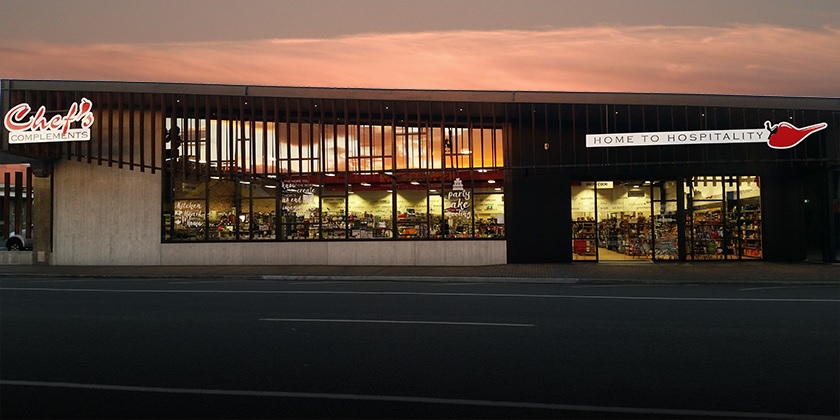 We reserve the right to make adjustments to the given Terms and Conditions without notice, and as such, ask that customers review them each time they use Chef's Complements on line.
We at Chef's Complements make every effort to accurately and honestly present current product and site information to our customers. We apologise for any and all errors and misinformation, which are all unintended.
We at Chef's Complements have done our best to ensure images of our product range are accurate depictions of the actual product, however we do not guarantee that the differences in a monitor's display of colours is accurate. The descriptions and information supplied is true to the real product at the time of website publication.
All material on this site, including, but not limited to images, and illustrations is protected by copyrights, trademarks, and other intellectual property rights which are owned and controlled by Chef's Complements, its related companies or by other parties that have licensed their material to Chef's Complements.
Use of the materials on any other Web site or for any purpose other than personal, non-commercial use is a violation of Chef's Complements and their wholesalers copyrights, trademarks and other proprietary rights, and is strictly prohibited.
Privacy Policy
Chef's Complements are committed to protecting the privacy of our customers.
Personal information provided online is used solely for the purpose of fulfilling orders, or for Chef's Complements to contact you.
We will ensure our customer information is kept strictly confidential, and we will never pass your correspondence information onto any third party EVER.
Product Availability
If for any reason we cannot fulfill your order, we will contact you and advise you of your options. Either a refund, if paid by internet banking, or a reduced DPS payment for the amount of the out of stock item, or a delayed delivery – awaiting the out of stock item and sending all goods together. We will happily advise you of the items availability if you still require the out of stock item at a later date. We are sorry if the out of stock item reduces your total to under the $150  FREE freight policy, but you will be given the option of the entire order to be held until the item is back in stock.
Freight Policy
We will contact you prior to dispatching your order if your order requires additional tickets due to excessive size or weight, or the wrong freight option has been inadvertently selected. Please note that Waiheke Island and Stewart Island are deemed as rural and require the appropriate Island rural ticket selected. The Chatham Islands will require quoting and the freight is once a week. Also note, there are some items which require us to quote you for freight.
Please allow 2 to 7 working days for delivery of your order from receipt of payment. Please note deliveries are not made over weekends or public holidays. We endeavour to process your order on the day it is placed. 7 days is allowed only if we require to order a product that we currently do not have in stock at the time of placing your order. We will notify you if there is a delay of longer than 7 working days. Once your order has been dispatched you will be sent a tracking number.
NO INTERNATIONAL SHIPPING.
Pricing
All prices shown are in NZ dollars, and include GST.
Image Copyright
Unauthorised use and/or duplication of this website's material without express and written permission from Chef's Complements is strictly prohibited. Excerpts and links may be used, provided that full and clear credit is given to Chef's Complements with appropriate and specific direction to the original content.