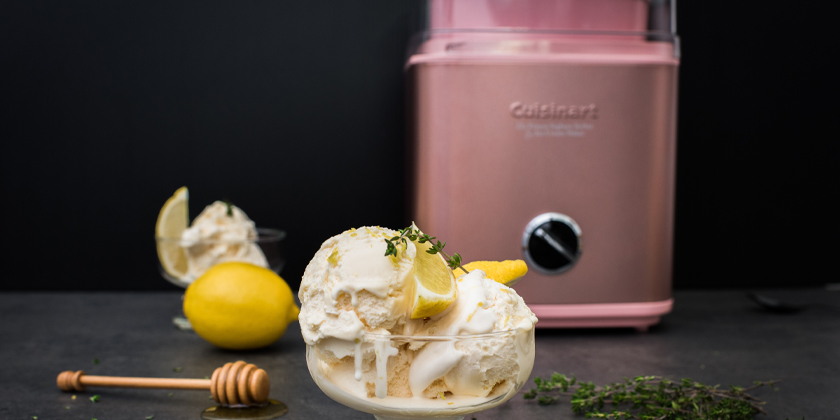 What's better than delicious homemade ice cream, sorbet or frozen yoghurt?
Nothing!…except knowing the list of all the ingredients. You can have that ultimate satisfaction by creating your own frozen delights with these easy peasy ice cream makers. With the following makers, an endless variety of traditional to daring flavours will be at your fingertip.
You can choose from entry-level to commercial-grade appliances, attachments for your stand-up mixer or get creative with versatile tools such as Magimix or Vitamix.
Without a doubt, homemade Ice Cream is the perfect quick & easy sweet treat for when the sun is shining, and the heat is rising. Get chilling!
Viewing all 8 results
Cuisinart Cool Scoops Ice Cream Maker

$

169.00

Cuisinart Cool Scoops Plus Frozen Dessert Maker 2L

9% OFF


Cuisinart Ice Cream Maker 2L Rose Gold

$

279.00

Cuisinart Ice Cream Maker with Compressor 1.5L

$

799.00

KitchenAid Ice Cream Maker Attachment

26% OFF


KitchenAid Shave Ice Attachment

10% OFF


Magimix Gelato Expert Satin

$

1,499.00

Magimix Le Glacier 1.5L Ice Cream Machine White

$

299.00