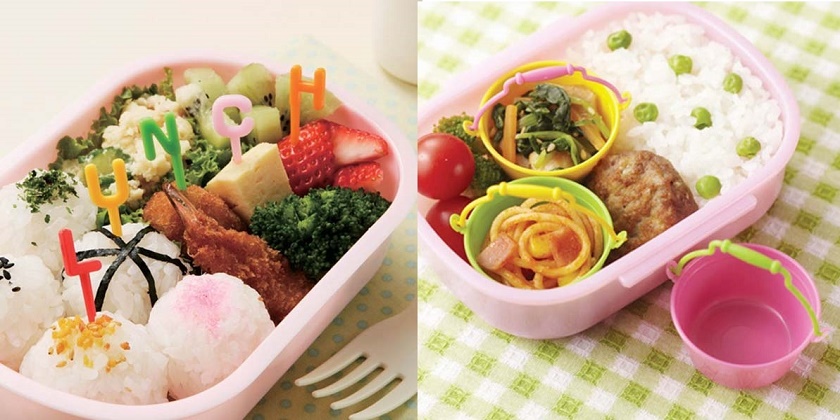 Bento Boxes & Accessories
Bento containers - the best invention since lunch boxes!
The Japanese have making lunches down to an art. So it comes to no surprise that their bento box tradition is taking the world by storm. Here at Chef's Complements, we have everything you need to join the healthy-food, rubbish-free, eye-candy bento lunch box revolution.
With our choice of bento containers and bento accessories, you can transform everyday lunches into something to behold. Your kids don't like veggies? Try cutting cute shapes and fill one compartment with yummy dips and they're sure to eat them! Are you dreading those soggy sandwiches for lunch? In a bento box you can keep the sliced tomato and cucumber separate and simply assemble when you're ready to eat. Do you want to make sure your little ones get a balanced diet? In bento containers, you can have a bit of everything. Fruit, veges, sandwiches, boiled eggs, rice – you name it.
To make your bento box meals even more exciting, add little bento food picks or forks, and don't forget a funky water bottle to go with it to keep those fluids up. Then all you have to do is sit back and watch your children bring back their empty, rubbish-free lunch boxes.
Viewing 1–12 of 61 results
Avanti Dry Cell Bento Lunch Box

$

69.99

Avanti YumYum Bento Lunchbox Building Blocks

$

54.99

Avanti YumYum Bento Lunchbox Butterflies

$

54.99

Avanti YumYum Bento Lunchbox Cool Mint

$

54.99

Avanti YumYum Bento Lunchbox Dinosaur Parade

$

54.99

Avanti YumYum Bento Lunchbox Unicorn

$

54.99

Bento Box Food Cup Buckets

$

7.99

Food Cutter Set Animal Costumes

$

12.99

Food Cutter Set Bento Foods

$

14.99

Goodbyn Dipper Set (5 Colours)

$

9.99

Goodbyn Neon Bynto 3 in 1 Lunch Box with Dipper Set (6 Colours)

$

30.99

Goodbyn Neon Hero 5 in 1 Lunch Box (6 Colours)

$

33.99