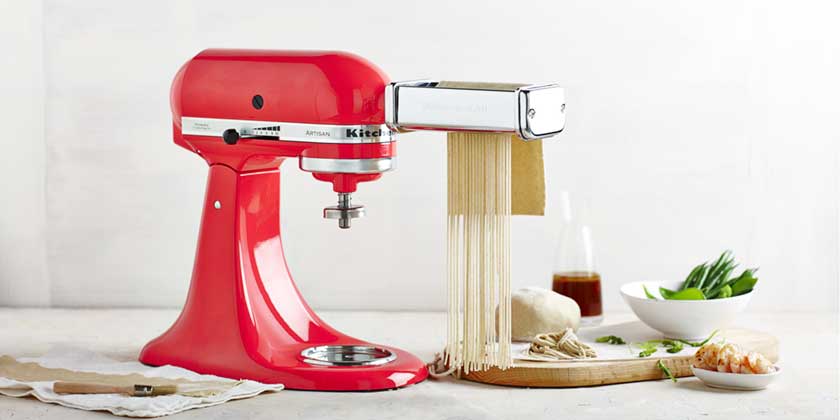 Small Kitchen Appliances NZ
Blender, food processor, slow cooker and anything in between.
Small kitchen appliances help you make short work of mundane tasks whether you're a family cook at home or an expert chef who knows that time is money. At Chef's Complements, you will find every electrical item you require for a helping hand in the kitchen.
Whether you want to buy a blender, or you are looking for a quality food processor for sale or whether you want to buy a multi-cooker as a housewarming gift – we stock it all.
The health-conscious get their hands on our top-end Ascent Vitamix; baking aficionados find cake mixers; 5-minute chefs love panini presses/griddles and toasters; baristas get their coffee machines and grinders. Everyone can outfit their home/workplace with the best quality kitchen appliances.
Apart from basic small kitchen appliances like blenders, food processors or kettles, Chef's Complements also stock specialty electrics such as hot-smokers, deluxe can openers, deep-fryers and top-of-the-range cook processors.
Popular kitchen appliance brands stocked by Chef's Complements include:
KitchenAid, Dualit, Magimix, Cuisinart, bamix, Instant Pot, Anuka & Vitamix
Viewing 1–12 of 453 results
Atlas Electric Pasta Machine

$

449.00

Avanti Silicone Long Spatula 32cm Pink

$

9.99

bamix Aerator/Beater Blade 'A'

$

39.99

bamix Beakers with Lid Set of 2

$

69.99

bamix Bench Stand Deluxe (2 Colours)

$

49.99

bamix Blend/Whisk Blade 'B'

$

39.99

bamix Classic Immersion Blender Magic Wand (6 Colours)

$

299.00

bamix ColourLine Immersion Blender with Accessories (2 Colours)

$

599.99

bamix Deluxe Immersion Blender Black with Accessories

$

449.00

bamix Deluxe Immersion Blender White with Accessories

$

449.00

bamix Gastro Immersion Blender Light Grey 200W

$

599.00

bamix Gastro Immersion Blender Light Grey 350W

$

699.00