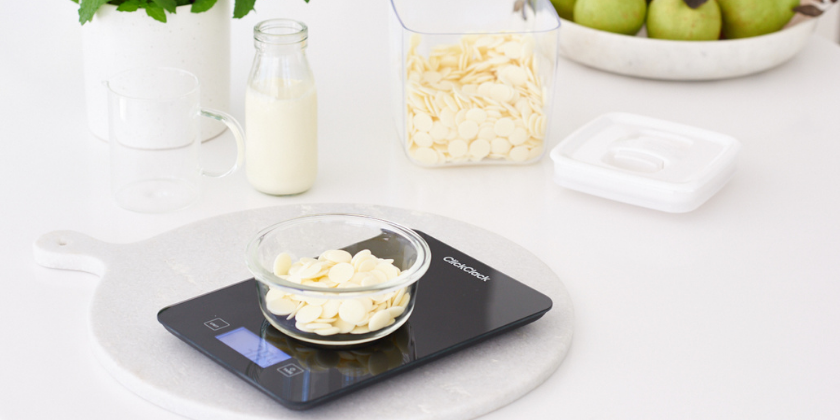 Kitchen scales are an essential tool for bakers who require precise measurements for their creations.
At Chef's Complements, we have an extensive range of kitchen scales for a variety of purposes. From digital kitchen scales from Salter, to precision scales for managing micro quantities to the baker's favourite, the traditional mechanical scale. We've got all the food scales you need.
We have the largest range of kitchen scales in NZ from only trusted brands!
Viewing 1–12 of 32 results
AcuRite Digital Kitchen Scale (3 Colours)

$

39.99

AcuRite Digital Kitchen Scale Stainless Steel

$

44.99

AcuRite Digital Pocket Scale Black

$

39.99

AcuRite Large Digital Kitchen Scale (2 Colours)

$

44.99

Avanti Vintage Mechanical Scale 5KG Black

$

99.99

Avanti Vintage Mechanical Scale 5KG White

$

99.99

Camry Clockface Hanging Scale 100kg

$

112.99

ClickClack Equip Kitchen Scales (2 Colours)

$

44.99

Jadever Pocket Scale 500g

$

199.00

Jadever Weighing Scale 20KG

$

329.00

Judge Kitchen Diet Scale White

$

69.99

Salter Contour 20kg Electronic Bowl Scale

$

114.99