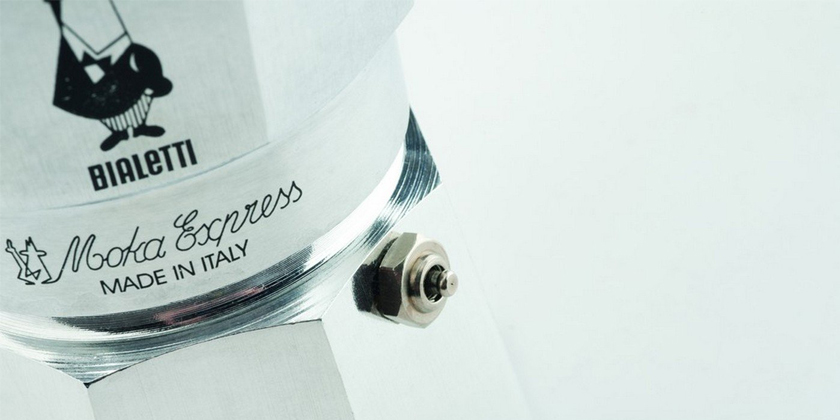 The first moka pot was introduced to the world by Bialetti in 1933 and since then, the Italians, and everyone else around the world has been getting their daily caffeine fix through a stovetop espresso.
A stovetop coffee maker is generally made from an aluminium construction although can be made from other materials.
To produce an authentic espresso in minutes, simply fill the bottom with water add your favourite espresso ground coffee to the funnel and gently heat on your stovetop.
At Chef's Complements, we have the original and authentic Bialetti Moka Pots in a range of styles and cup sizes, as well as other economical options such as the stylish Avanti stovetop espresso makers
Viewing 1–12 of 24 results
Avanti Geo Stovetop Espresso Maker 400ml

$

44.99

Avanti Mälmo Espresso Maker (2 Sizes)

$

44.99 –

$

49.99

Bialetti Brikka Limited Edition Red- 4 Cup

$

145.00

Bialetti Brikka (2 Sizes)

$

134.99 –

$

154.99

Bialetti Funnel for Stainless Stovetops (4 Sizes)

$

13.99 –

$

16.99

Bialetti Induction Hob Adapter 20cm

$

64.99

Bialetti Induction Plate 13cm

$

49.99

Bialetti Moka Express (8 Sizes)

$

62.99 –

$

238.99

Bialetti Moka Express – Limited Edition I Love Coffee (2 Sizes)

$

79.99 –

$

99.99

Bialetti Moka Express 6 Cup Giftbox

$

89.99

Bialetti Moka Express Black & 2 Cup Set – Limited Edition

$

99.00

Bialetti Moka Express Black (2 Sizes)

$

94.99 –

$

124.99