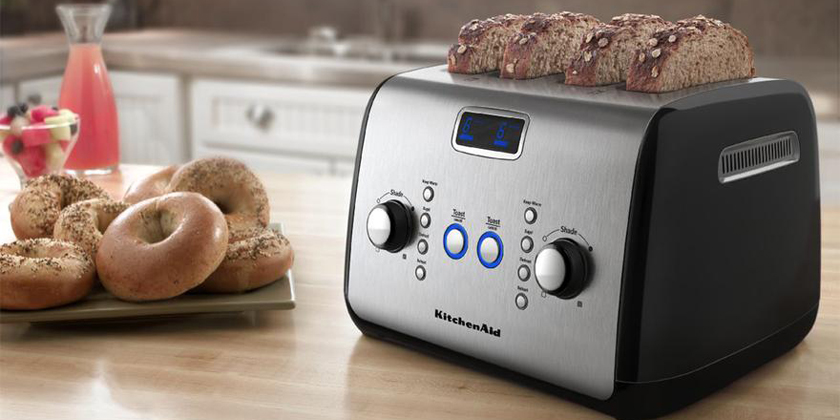 A toaster is not only an essential tool it can also deliver some needed style and colour in the kitchen. Whether you want to toast a single crumpet or 2 to 4 slices of sourdough bread to perfection in one single push, the right toaster is here for you.
Choose from functional to stylish toasters for all budgets or kettle and toaster sets to deck out your bench.
Looking for a toaster and kettle colour combo, KitchenAid and Dualit offer many options to suit any decor.
Viewing 1–12 of 78 results
Cuisinart 4 Slice Stainless Steel Toaster

$

239.00

Dualit Architect Toaster Panel Pack (3 Colours)

$

79.99

Dualit Catering Pop Up 4 Slice Toaster

$

899.00

Dualit Classic Black 6 Slice Toaster

$

799.00

Dualit Classic Sandwich Cage

$

79.99

Dualit Classic Stainless Steel 6 Slice Toaster

$

899.00

Dualit Combi Polished Stainless Steel 3 Slice Toaster

$

699.00

Dualit Domus Polished 4 Slice Toaster

$

399.00

Dualit NewGen Apple Candy Red 2 Slice Toaster

$

499.00

Dualit NewGen Apple Candy Red 4 Slice Toaster

$

749.00

Dualit NewGen Brass 2 Slice Toaster

$

499.00

Dualit NewGen Brass 4 Slice Toaster

$

749.00