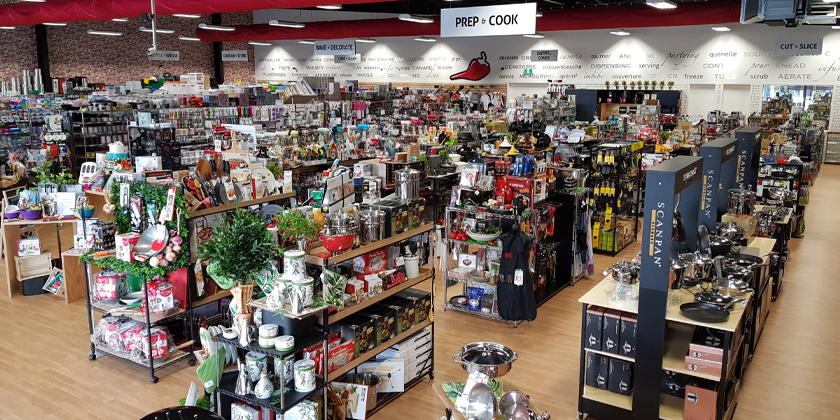 Viewing 1–12 of 32 results
Australian Natural Soap Company Dish & Laundry Soap 200g

$

21.99

Made with 100% biodegradable ingredients

Avanti Stainless Steel Soap With Plastic Tray

$

9.99

Neutralises or reduces strong odours from your hands

Candles of New Zealand Chefs Candle

$

33.99

Designed to help eliminate unwanted cooking odours!

Clear Soap Dispenser 500ml

$

3.99

Clear PP plastic material which is great for motels, cafe's etc. to use in bathrooms, toilets & kitchens.

Cuisipro Ergonomic Foam Pump Silver

$

34.99

Economical and environmentally friendly. Perfect for the bathroom and kitchen

Cuisipro Foam Pump (8 Colours)

$

39.99

Perfect for the kitchen or bathroom, Cuisipro's foam pumps produce a rich, thick foam that is gentle on your hands and easy on your wallet.

Cuisipro Soap Concentrate

$

13.99

Soap concentrate perfect for the Cuisipro foam pumps

Dishy Enamelware Soap Dish White with Black Rim

$

11.99

Looks great in any bathroom. Not just for soap – ideal for shaving brushes too.

Eco Max Turmeric Brushware Spritzer Lemongrass & Lime Scent

$

8.99

A natural organic turmeric oil spritzer, with the addition of essential oils of lemongrass and lime to create a fresh citrus scent

Esschert Design Secrets du Potager Soap Shaker

$

19.99

The shaker can be used with leftover soap, but a bar of soap will also fit into the shaker.

Esschert Design Wire Soap Stand

$

29.99

This antique looking soap stand is an asset in every bathroom and kitchen.

Fishy Fingers Odour Eroder Soap

$

5.99

The perfect product to have on the boat, at the filleting station, in the kitchen or next to the BBQ.