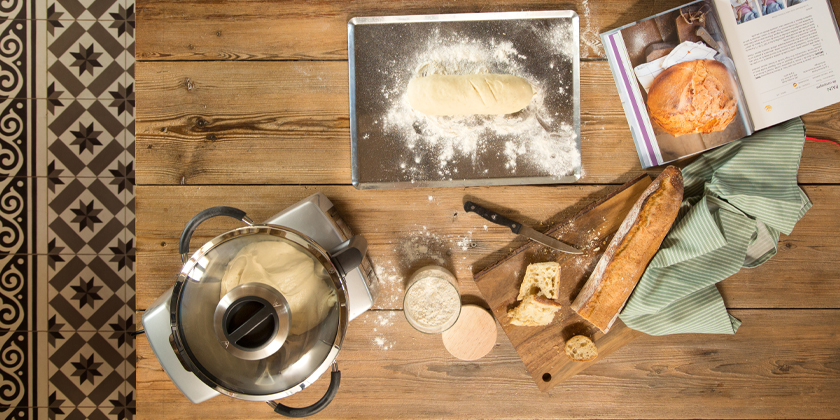 Baking bread at home can be a true art form.
There are quite literally hundreds of ways to bake all sorts of bread and many different vessels to bake them in. From a common loaf tin to a cakepan to even a casserole/dutch oven. Sometimes, simplicity is king, and all you want to do is add your ingredients, press a button, walk away and not have to worry about checking back on your baking. This is when you want a bread maker. Bread makers are designed to effortlessly help you bake your favourite loaf, while also assisting you with other features such as fermenting yoghurt or making jam.
If you invest in a quality multi-purpose appliance such as the Magimix Cook Expert or an Instant Pot Air Fryer that also have the capability to bake bread, then you're set for almost every kitchen task imaginable!
Viewing all 10 results
Instant Pot Duo Crisp + Air Fryer 7.6L

$

399.99

Instant Vortex Air Fryer Oven 10L

$

349.99

Instant Vortex Mini Air Fryer Black 2.0L

$

149.99

Instant Vortex Mini Air Fryer White 2.0L

$

149.99

Instant Vortex Plus Air Fryer 5.7L

$

299.99

Instant Vortex Plus Clearcook & OdorErase Air Fryer 5.7L

$

349.00

Instant Vortex Plus Clearcook & OdorErase Dual Air Fryer 7.5L

$

429.99

Magimix Cook Expert Multifunction Induction Cooking Food Processor Black

$

2,699.00

Magimix Cook Expert Multifunction Induction Cooking Food Processor Satin

$

2,699.00

Masterpro 17-in-1 Ultimate Bread Maker

$

229.99