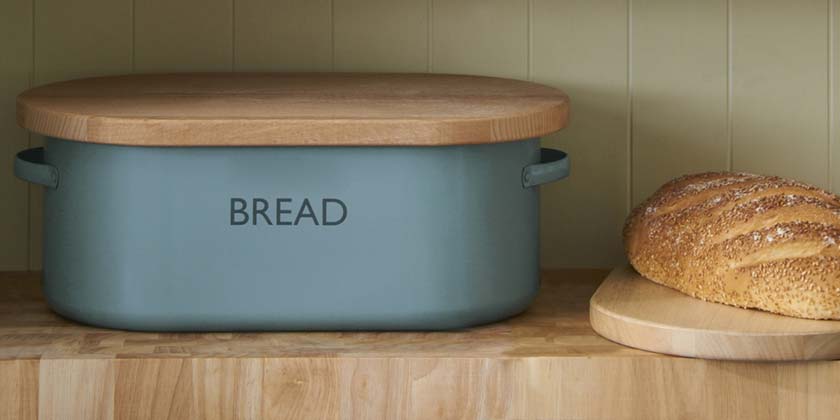 Kitchen Storage Solutions
Food and pantry storage options for every space
A neatly organised kitchen and pantry saves time and money. Chef's Complements aim to provide you with the kitchen storage solutions and pantry storage options you require, whether you're a family cook at home or an expert chef in a commercial kitchen.
Label/date everything correctly.
Utilise your space efficiently with kitchen storage such as hanging racks, benchtop tool holders, spice racks etc.
Organise your fridge and drawers with drawer liners, expandable/modular storage solutions and space-saving designs.
Clear the clutter with inspirational storage ideas and clean the kitchen with compliments!
You will find every item imaginable that you could use for food storage and organising kitchen items. Here, you can buy drawer liners, find kitchen rubbish bins for sale, and purchase anything from pantry/glass food storage containers and spice jars through to paper towel and cutlery holders. With Chef's Complements' kitchen storage solutions it's easy to keep everything in its place and neatly tucked away.
We are proud to supply pantry storage brands such as Madesmart, Hahn and New Zealand-made brands such as Cuisine Queen, Sistema and Click Clack at great prices.
Tip: Keep your eggs in the fridge; keep your butter in a butter bell. With our butter bells you can store your butter safely at room temperature – without refrigeration or the threat of spoilage/odours.
Plastic Pantry Storage
Our food containers are made from food-safe plastics. Food-grade plastic does not contain dyes or recycled plastic deemed harmful to humans. Our plastic ware containers are generally made in New Zealand and Australia.
Viewing 1–12 of 1058 results
Academy Home Goods James Salt Box with Spoon

$

49.99

Academy Home Goods James Tablet / Recipe Book Holder

$

62.99

Academy Home Goods Orwell 9 Bottle Wine Rack

$

159.99

Academy Home Goods Orwell Cookbook Stand Black Finish

$

39.99

AcuRite Digital Fridge, Freezer & Cooler Thermometer White

$

26.99

AcuRite Digital Refrigerator/Freezer Thermometer

$

29.99

Agee Queen Jar (4 Sizes)

$

8.99 –

$

34.99

Agee Special Preserving Jars (3 Sizes)

$

6.99 –

$

10.99

Appetito Banana Bag Yellow

$

8.50

Appetito Bread Storage Bag Embroidered

$

11.99

Appetito Canister Labels Common Ingredients

$

6.50