Kai Carrier Ice Block Pouches 10 Pack
Make homemade iceblocks and ice creams minus the sugar, drips and spills or fill with snacks for the lunchbox
Secured Payment
|
Free shipping over $100 (excludes bulky products)
View On Mobile Open your camera and Scan the QR code to view on your mobile.
Kai Carrier are pouches that can be reused and filled with the healthy nutritious food or snacks of your choice. They are a convenient easy way of feeding you and your little ones snacks or meals, either on the go or at home. They have a sturdy zip-lock design and are made of durable BPA free plastic. Kai Carriers are perfect for parents who want to know exactly what their children are eating and who care about preserving the environment for future generations. Kai Carrier cut out the mess and the fuss – simply fill the Kai Carrier with delicious nutritious homemade food, place in the freezer or fridge, then straight to your bag or child's lunchbox, then straight to their hands! No need for spoons, bowls, glass jars, containers or mess.
Make homemade iceblocks and ice creams minus the sugar, drips and spills or fill with snacks for the lunchbox. No more tears from dropped ice blocks falling in the grass – the ice block remains in the pouch until it is squeezed up and consumed. No more drips and sticky hands as all drips are caught in the bottom of the pouch. Know exactly what your family is consuming – make iceblocks free of additives, preservatives and sugar Less food waste – if your child does not finish their ice block simply re-seal the pouch and return to the freezer to be consumed at a later time
Features of the Kai Carriers:
BPA, Phthalate and PVC free
Freezable
Dishwasher safe (top rack)
Microwavable (ensure ziplock is open and test food temperature before consuming)
Convenient and Cost-Effective
Easy to fill
Use anywhere at any time
Reduce your carbon footprint
Reusable and Recyclable
Get started with Kai Carrier:
Wash your pouches with warm soapy water or put through the dishwasher before first use. Kai Carrier are reusable but not invincible! With proper care and storage, they will serve you and your family well. When signs of wear or improper sealing appear, recycle and replace your pouches. Kai Carriers are awesome, but they're not bulletproof. If overfilled, stepped on, misused, mishandled or closely scrutinized by a brilliant toddler mind – spills, squirts, and explosions may occur. Ensure children are supervised as the small caps on 300ml and 800ml can be a choking hazard. The 140ml pouches come standard with large choke proof lids to give you peace of mind when feeding your little ones. As with anything, use common sense and enjoy!
How to fill your Kai Carrier:
At first, your Kai Carrier may be a bit stiff, but once you have opened the gusset (wide bottom bit of pouch that expands it) your Kai Carrier should stand by itself to make filling them easy. Use a large spoon to push the gusset open or blow air through the spout to expand the pouch.
Ensure the cap is on securely and you are ready to fill your pouches
Use a funnel or pouring jug to fill the pouches via the open ziplock.
Fill about ¾ full, or just below spout level as this will allow for expansion when freezing and prevent the pouch contents overflowing and getting stuck in the ziplock when you seal it
Seal ziplock and you are ready to go!
Ensure that the consistency of the food is no thinner than apple sauce and make your purees thicker for those little ones inclined to squeeze the pouches! This will help prevent any unwanted spills.
Where can you use your Kai Carrier?
Kai Carrier can be used anywhere anytime! They can go where ever you do! To the park, in the car, in the buggy, the beach, the Zoo, after swimming lessons, the backyard, or at home. Kai Carriers are also great for use during family picnics and camping trips. The larger sizes and snack packs are perfect for campers and trampers – and can be used for healthy energy-boosting snacks, dried goods (muesli, pasta) or pre-made smoothies. Once contents have been used simply rinse out the pouch and store flat in your pack until you have completed your hike. Kai Carriers are perfect for travelling overseas with babies and toddlers. They can be taken onto the plane as they are exempt from the 100ml restriction as they contain baby food (source: avsec.govt.nz)
Kai Carrier cut out the mess and the fuss – simply fill the Kai Carrier with delicious nutritious homemade food, place in the freezer or fridge, then straight to your bag or child's lunchbox, then straight to their hands! No need for spoons, bowls, glass jars, containers or mess. Kai Carriers are also great for us adults too! Perfect for the gym, car travel, tramping, hiking, running or bike riding. They can be used to store homemade soups, pesto, smoothies, protein shakes, mayonnaise and sauces in the fridge.
Are Kai Carrier Microwavable?
Yes, they are microwavable however, this is not our preferred heating method. The materials used in the manufacture of Kai Carriers have a USFDA food approval. This is valid to a maximum of 90 degrees Celsius for direct food contact (so safe as you would never heat food that hot!). If you do choose to microwave the pouches, ensure that the zip lock is open, heat on 50-70% power and you stir and test the pouch contents prior to consuming, as microwaves heat food unevenly. Microwaving the pouches will reduce their life span. An alternative method for heating the pouches is to sit them in a pot of warm water and allow them to heat through.
Can You Freeze Kar Carriers?
Kai Carrier pouches are perfect for freezing food. Just make sure you let them defrost before opening, or the zip-lock can tear if it is still stuck to the frozen food!
What are these pouches made of?
Kai Carrier pouches are made from BPA, PVC and Phthalate free plastic. The plastic used contains no nasty chemicals that could leach into your food. The materials used in the manufacture of Kai Carriers have a USFDA food approval.
Are the Pouches Recyclable?
The great news is that once your pouches have served their time and are no longer functioning as they should they can be recycled. Every time you use a Kai Carrier pouch you are preventing a single-use package or food wrap from ending up in landfill or our precious oceans.
Will my Kai Carrier Leak?
Kai Carrier has been designed with a sturdy ziplock to help prevent leaks and spills. Ensure that food is cleaned out of the ziplock as food left in it may prevent them from sealing properly. Kai Carriers are designed to store pureed food and that of a thicker than liquid consistency. If using to store liquids ensure pouch is stored upright to prevent any seepage around the edges of the ziplock.
How Do I Clean My Kai Carrier?
These pouches have been designed using clear BPA free plastic so that you are able to see if any food is left in them. We believe this is an important design feature and will help ensure you are able to clean the pouches effectively and reduce the chance of contracting any food-related illnesses. Kai Carrier pouches are dishwasher safe (top rack), but can also be effectively cleaned by hand or with a scrubbing brush. Push your brush into the pouch and use a twisting motion. If food is caked on fill pouches with warm soapy water and allow to soak until food softens and can be washed away. We recommend rinsing pouches prior to placing over the prongs on the top rack of the dishwasher to remove any excess food. Ensure that all food is removed from the zip lock as this may impact how well they seal next time you use them.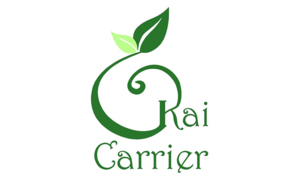 Only logged in customers who have purchased this product may write a review.