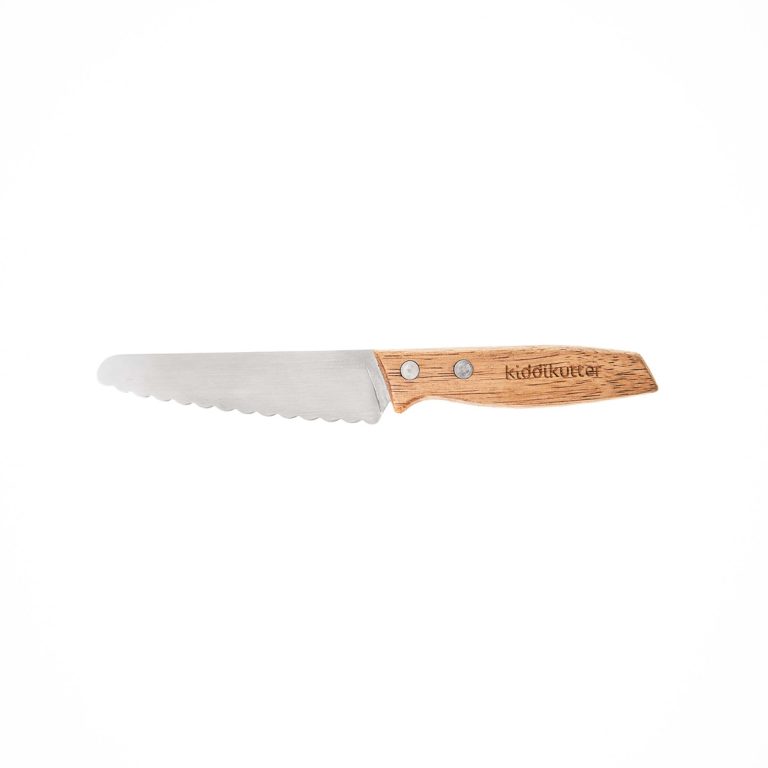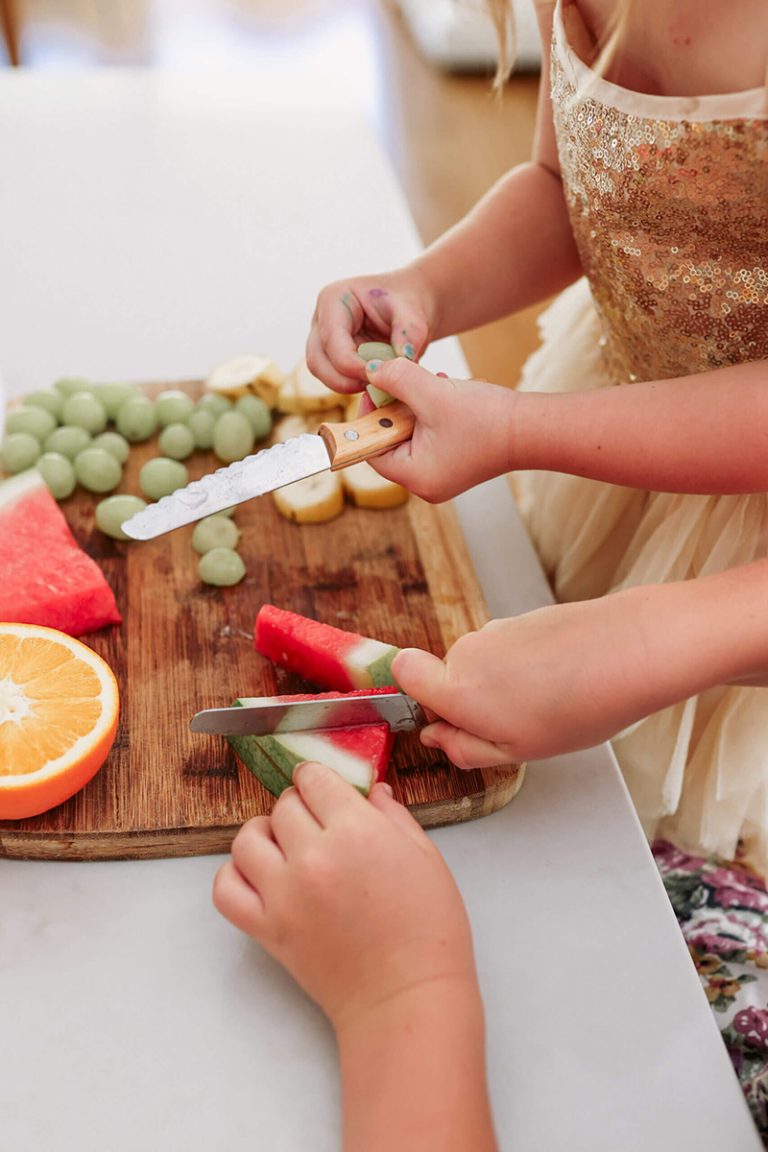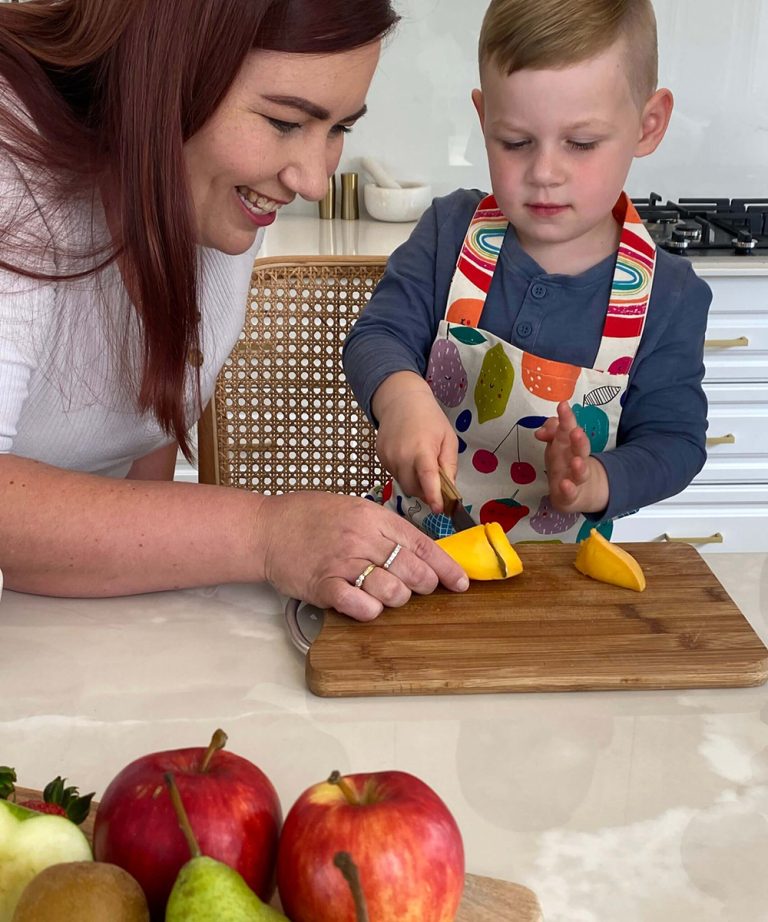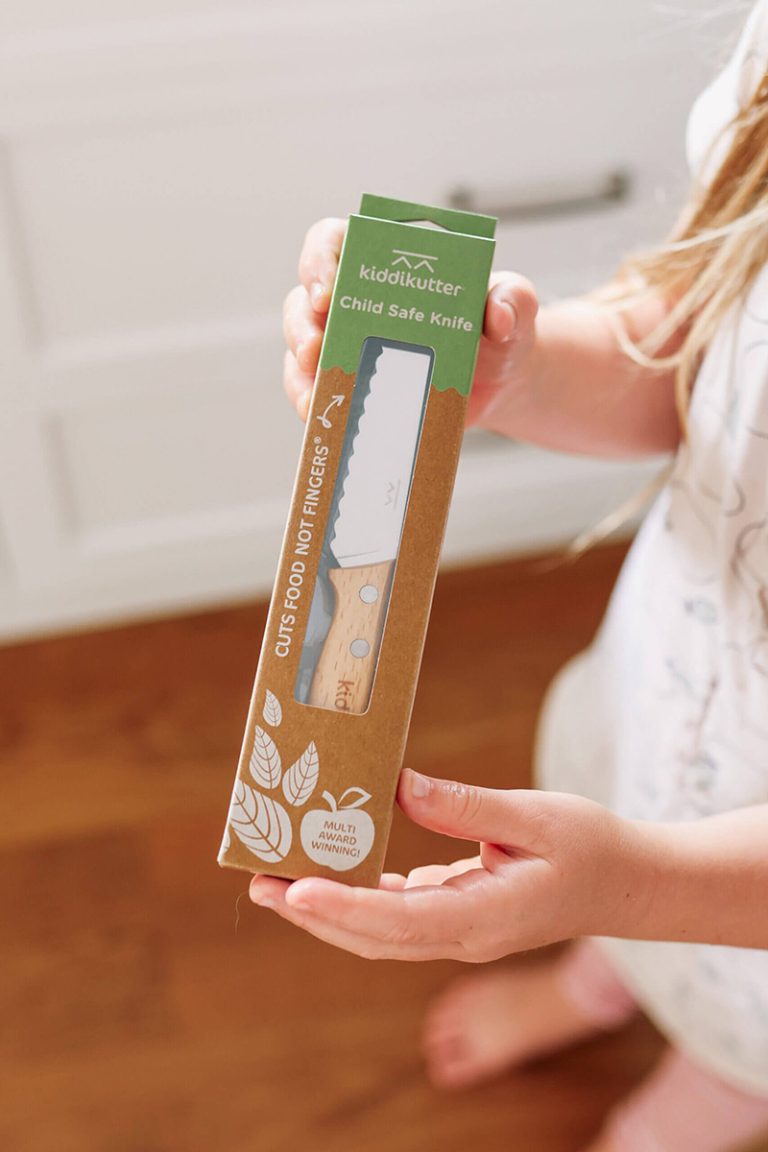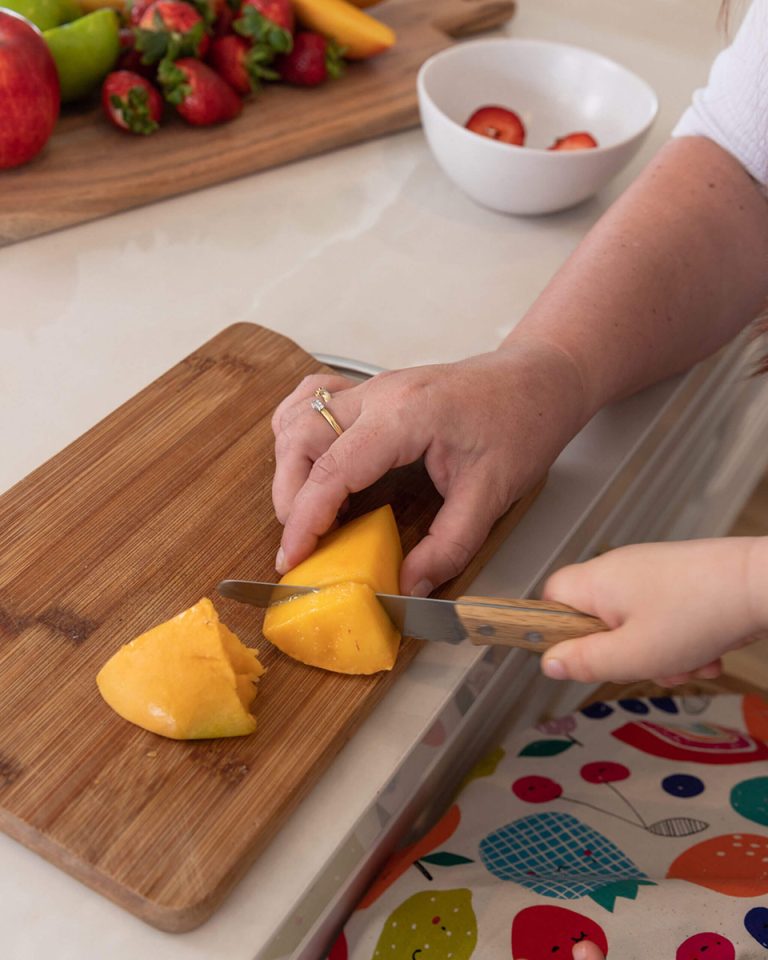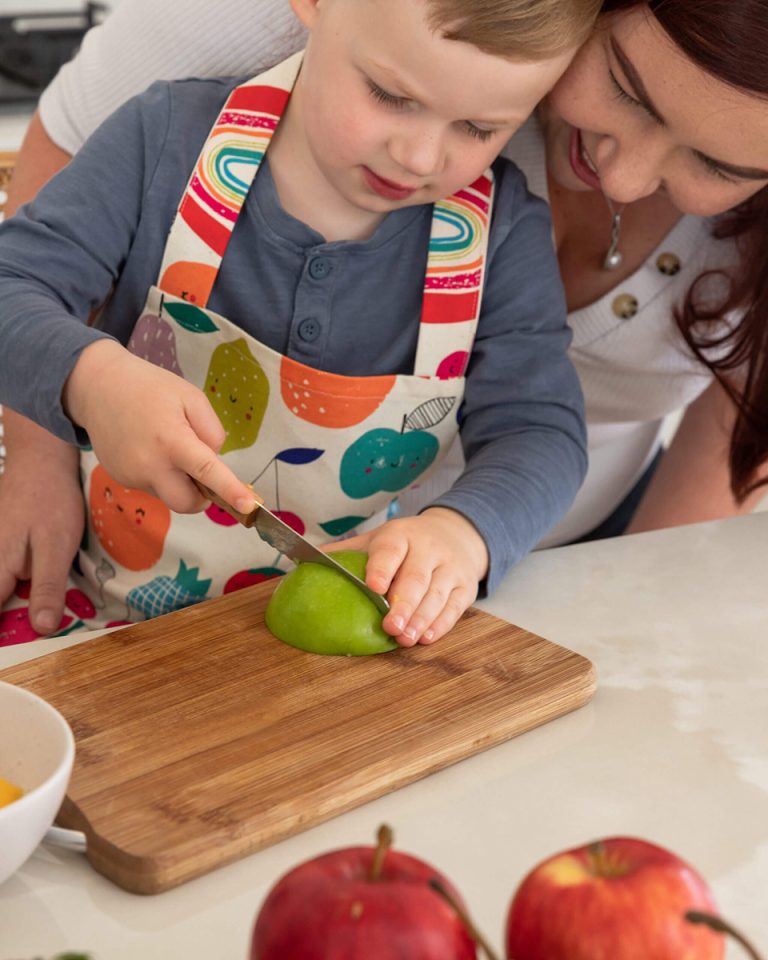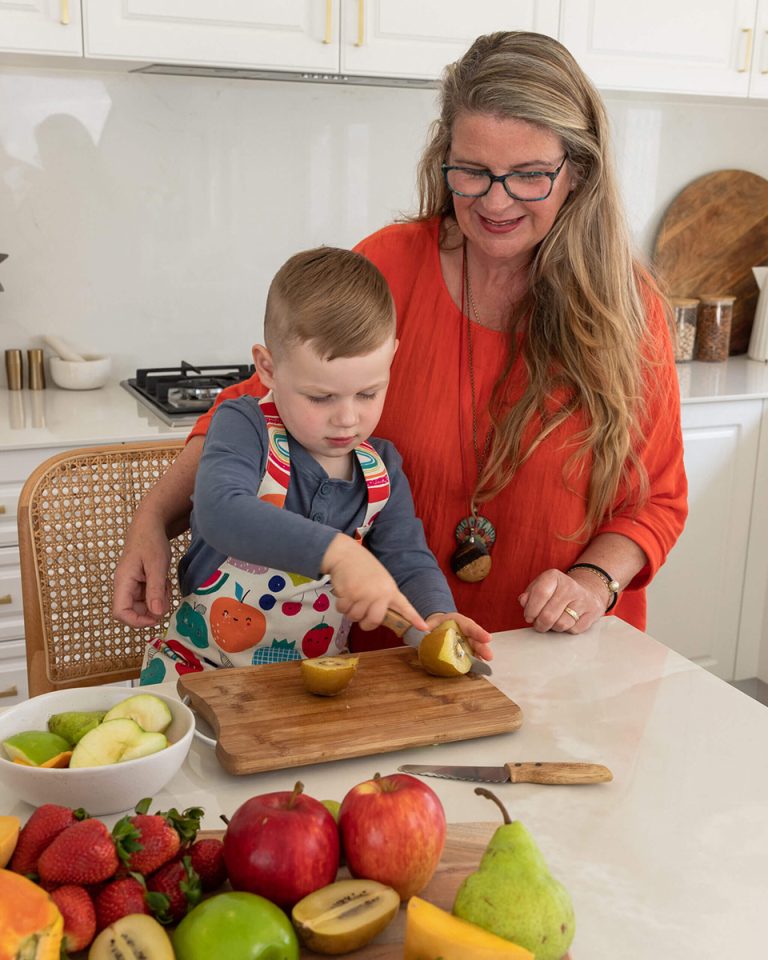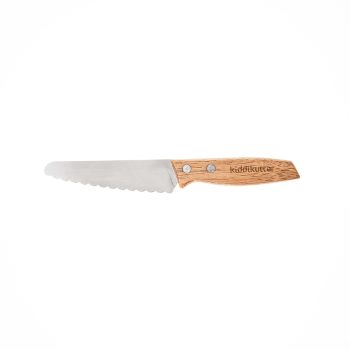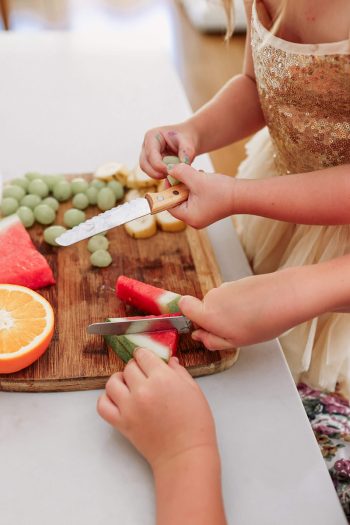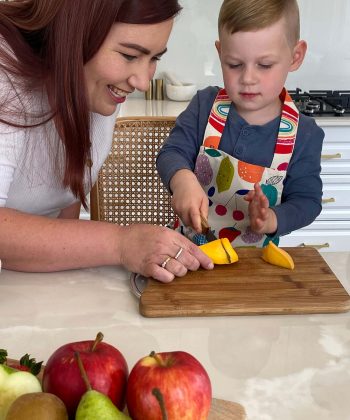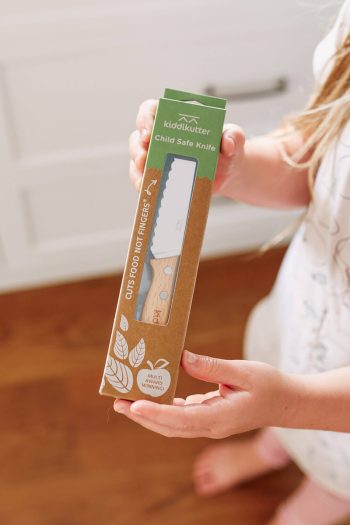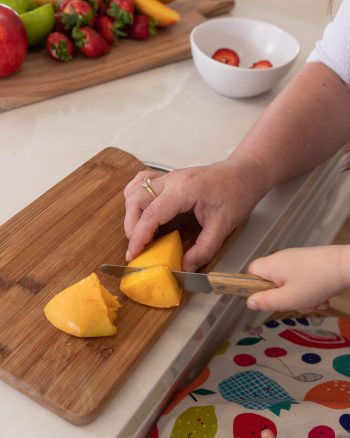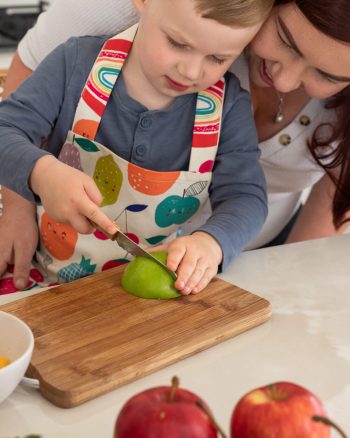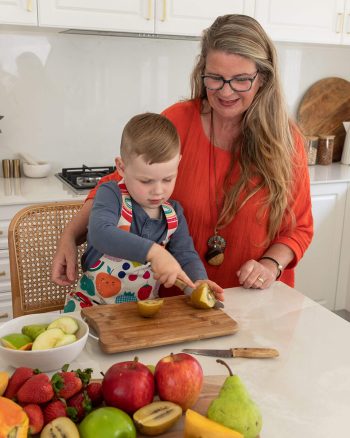 KiddiKutter Kiddie Food Kutter Knife Wood
14 in stock
Made from quality polished stainless steel that has a food-grade nonstick coating, and with an attractive beechwood wood handle.
Secured Payment
|
Free shipping over $100 (excludes bulky products)
View On Mobile Open your camera and Scan the QR code to view on your mobile.
Cuts food – not fingers
Kid-safe and effective, Kiddikutter knives are BPA-Free, food-safe and designed to cut anything that a sharp knife can but it won't cut kids' fingers due to the rounded serrations of the stainless steel blade.
The KiddiKutter is designed for children to cut their own food SAFELY. The KiddiKutter knife is a fun & safe way for parents to teach their kids one of the most important life skills – Cooking, while also teaching kids about healthy eating and involving them in preparing and cutting up food. Not just for food prep, use KiddiKutter as an everyday piece of cutlery at the table, or cut the veggies for dinner and even make a fruit salad (Yummy Yummy). Letting children use them at the dinner table boosts their self-confidence and teaches them independent eating habits.
KiddiKutter features a child-friendly design that has no sharp edges, yet it will cut any food from a soft tomato through to a tough steak. How? It is able to do this by using a sawing action rather than relying on sharp teeth or blades. It has proved useful for both adults & children with a disability. The suggested age is three years old, but younger kids can use them too.
Made from quality polished stainless steel that has a food-grade nonstick coating, and with an attractive beechwood wood handle. Kiddikutters are also available in eight funky colours: Blue, Green, Pink, Red, Orange, Dusty Pink, Charcoal & Purple. Buy one of each colour! Kiddikutter has also now released a larger adult-sized wood handle 'KandoKutter'.
The new and improved style features a wider blade with a thinner cutting edge. This makes it now possible for your child to spread butter, toppings etc, so they can now make their own sandwich for school. Woohoo, another task you don't have to do!
Features:
BPA-free, completely food safe and hygienic
Cuts through food with ease but safe for fingers
Great to use with an easy-grip handle and certified food safe coated stainless steel blade
They have passed Australian, European, French, German and US safety testing to help ensure that they're safe for your children to use
Multiple award-winning design in New York, Australia, France & Asia-Pacific
KiddiKutter knives are 18cm long making them perfect for little hands to grip and use
Suitable for left or right-handers.
They have a blade length of 9cm
Packaged in a stylish eco-friendly box
Hand wash only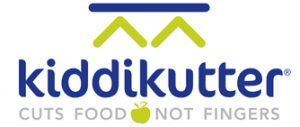 Only logged in customers who have purchased this product may write a review.
You May Also Need
KandoKutter Adult Safe Knife Wood

$

52.99

KiddiKutter Kiddie Food Kutter Knife (8 Colours)

$

21.99