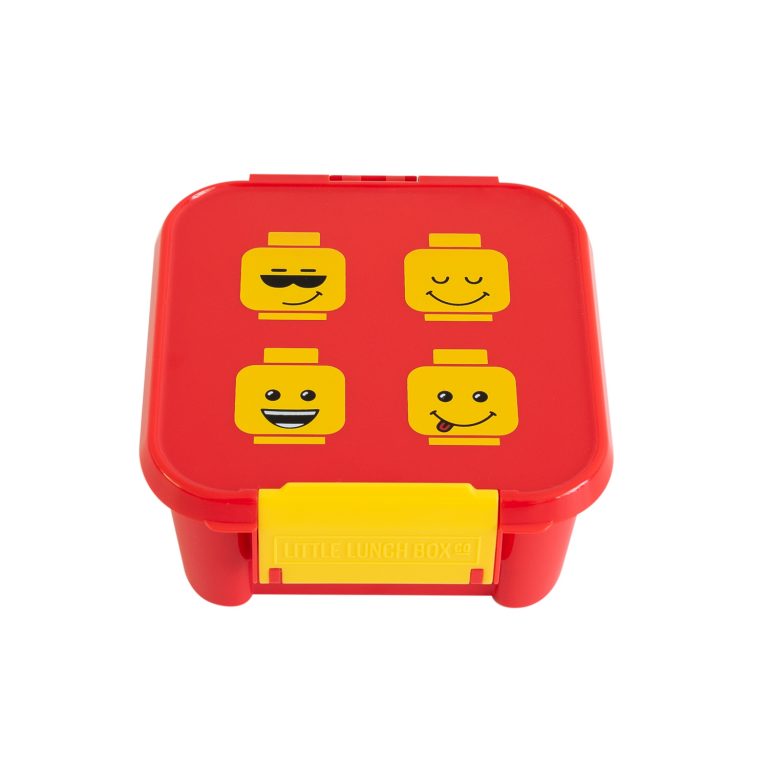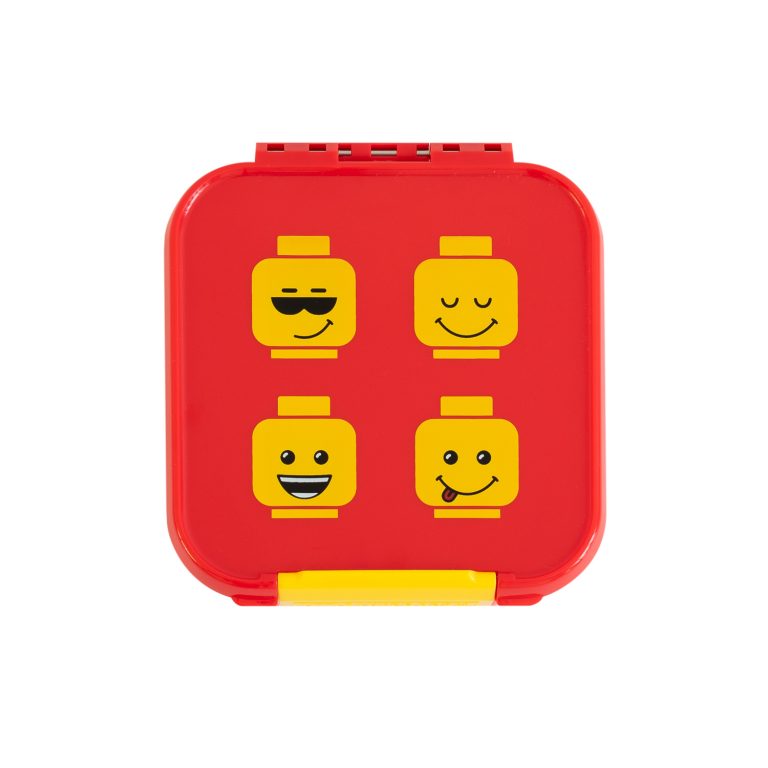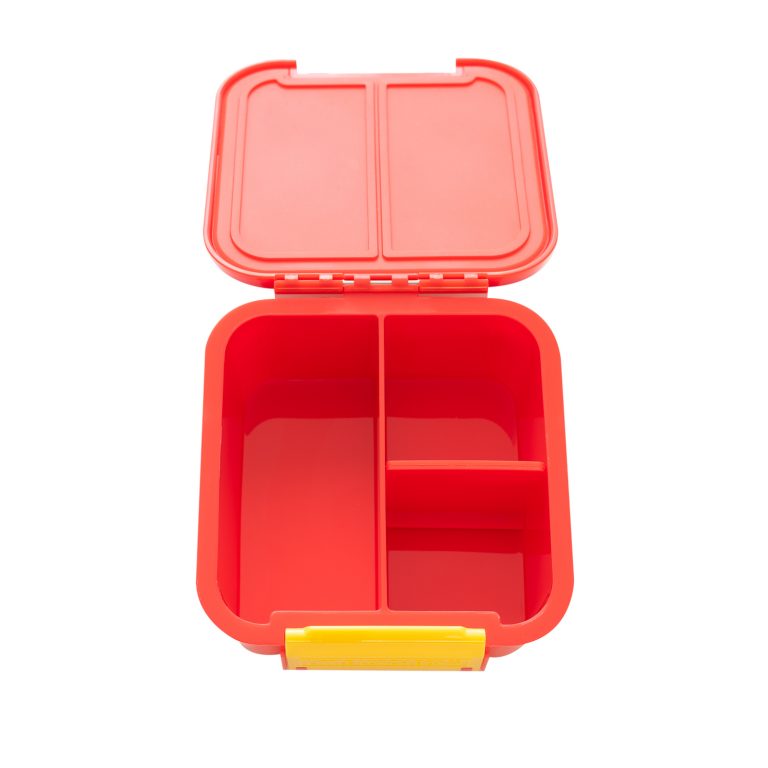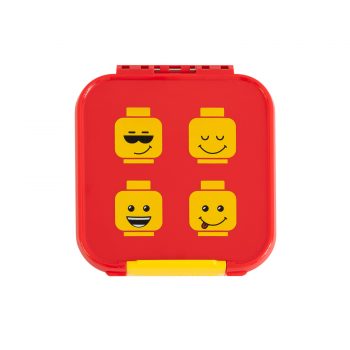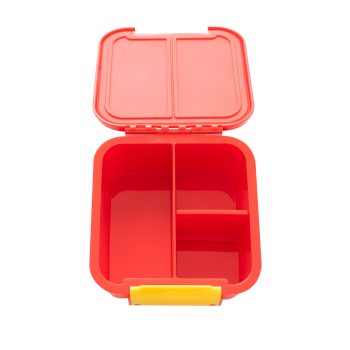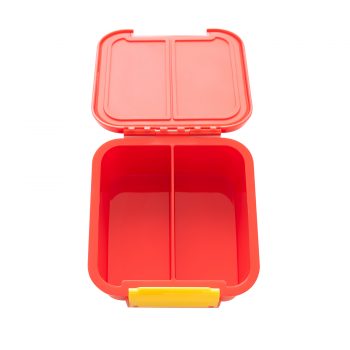 Little Lunch Box Co Bento 2 Lunchbox Faces
Compact, lightweight and has a child-friendly latch. BPA-free construction
Secured Payment
|
Free shipping over $100 (excludes bulky products)
View On Mobile Open your camera and Scan the QR code to view on your mobile.
Small, yet mighty, the Bento Two from Little Lunch Box Co features two leak-proof compartments that can be customised with Little Lunch Box Co bento cups and dividers to suit the appetite of your little one. Because the Bento Two is compact, lightweight and has a child-friendly latch, it's perfect for little hands, making it easy for younger children to get to the good stuff inside.
The Bento Two is manufactured from durable BPA free products making it 100% kid-safe plus tough enough to withstand daily use. Available in a range of fun designs, whether you're heading off on a family outing or packing lunch for preschool fun, the Bento Two is ready for action!
Why choose the Bento Two?
This easy clean lunch box has a child-friendly latch and is made from durable BPA free products
The removable and adjustable divider can be used in either of the two compartments allowing the flexibility to separate dry foods of different shapes and sizes. Please note the divider does not create a leakproof barrier
Store wet foods* in either of the two leakproof compartments with dry foods in the other without the risk of spoiling
The Bento Two is dishwasher safe (top rack <40 degrees)
It is great for the environment and will save you money by allowing you to buy in bulk, saving money and creating much less waste compared to individually packaged food
The fun designs on the outside will make your children eager for meal time to arrive
Specifications
Capacity – 500ml
Dimensions – 12.3cm x 12.9cm x 5.6cm
Packing Instructions for Wet Foods*
Our Bento lunch box seals are designed to stop the transfer of wet foods with the consistency of tub yoghurts (not squeeze packs) and dips, not liquids such as salad dressings, soups or sauces. Follow our four easy steps to avoid the transfer of foods… Please note Bento lunch boxes are not designed to keep food cold. We recommend you pack your Little Lunch Box into a cooler bag with a cold pack to keep the contents cool and avoid spoiling. Also please allow hot food to cool before placing it into your Bento lunch box.
Step One
Use only foods with the recommended consistency.
Step Two
When packing foods such as tinned or cut fruit, particularly fruits such as watermelon and citrus, ensure you drain all excess liquid, or cut on a paper towel, before placing into the lunch box. If you are worried about the transfer of certain foods place the food into the empty lunch box and stand on its side for 10 minutes to test.
Step Three
When placing wet or dry foods into each compartment leave a 5mm gap between the food and the top of the lunch box compartment to ensure the lid is able to close properly allowing the seal to engage.
Step Four
Once you have finished packing your Little Lunch Box Bento, close the lid and latch, place your palm on the top of the lid and give it a firm push to ensure the seal has engaged.

Little Lunch Box Co products are all made of durable hardwearing BPA free food safe materials. Wear and tear is a normal part of any product and common with products made for and used by, children. Wear and tear or damage caused by drops are not a fault created during the manufacturing process and will not be claimable under the manufacturer's warranty.
Unless otherwise stated in the product descriptions, standard design Bento lunch boxes are top-shelf dishwasher safe on wash cycles <40 degrees celsius. The glitter lunch boxes are not suitable for cleaning in the dishwasher. To keep your Little Lunch Box Co products looking their best avoid prolonged direct contact with sunlight. We do not recommend you use Little Lunch Box Co products in the microwave, oven or freezer. We recommend that you always store your lunch box with the lid open when not in use to allow the seal to fully dry. Storing your lunch box with the lid closed can result in mould growth. This will not be covered under your manufactures warranty.
Only logged in customers who have purchased this product may write a review.