The Kilner business was first established by John Kilner in 1842, England. Initially producing glass bottles and jars, it was towards the end of the 19th century when the original Kilner® Jar was first invented. The original jar is as much-loved and successful now as it was 120 years ago. Its long-lasting popularity is owed to its distinctive pressure seal and iconic design. Put simply, households all over the world trust it to successfully preserve and pickle their fruit and vegetables. In the 1900's, Kilner presented its innovation as 'the original and the best, all other brands are substitutes', a claim which remains relevant today, and is a testament to its impressive heritage.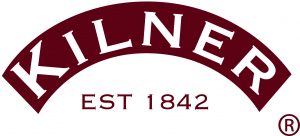 Viewing all 11 results
Kilner Breakfast Jar with Spoon Set 0.35L

$

24.99

The Kilner 0.35 Litre Breakfast Jar Set is a unique way to store and consume breakfast snacks like overnight oats and cereals whether at home or on the go.

Kilner Butter Dish

$

29.99

Part of the Kilner fresh butter making range. The classic Kilner glass butter dish is embossed with the Kilner logo.

Kilner Cliptop Vintage Drinks Dispenser 5L

$

79.99

Enjoy infused water, lemonades, iced teas, sangrias and more.

Kilner Fermentation Jar Set 3L

$

79.99

Create tasty and nutritious sauerkraut, kimchi, pickles & much more!

Kilner Fermentation Jars 1L Set of 2

$

64.99

Create your own delicious fermented foods packed with vitamins, minerals and probiotic cultures

Kilner Fridge Drinks Dispenser 3L

$

64.99

The Kilner 3 Litre Fridge Drinks Dispenser is perfect for keeping drinks cold.

Kilner Glass Syrup Dispenser

$

31.99

Easily dispense honey and syrups with no drips

Kilner Kids Jars 190ml Set of 6

$

52.99

Kilner Kids Jars are ideal for storing homemade baby food in glass rather than plastic

Kilner Nut Drink Making Set of 2 0.5L

$

64.99

Incredibly easy to create plant-based drinks from nuts, oats, coconut or soya

Kilner Oil Bottles & Metal Rack Set

$

39.99

Perfect for creating a smart home display for oils and vinegars

Kilner Sauce Press Jar Set 1L

$

112.99

Create homemade sauces and purees with the Kilner Sauce Press Jar Set.