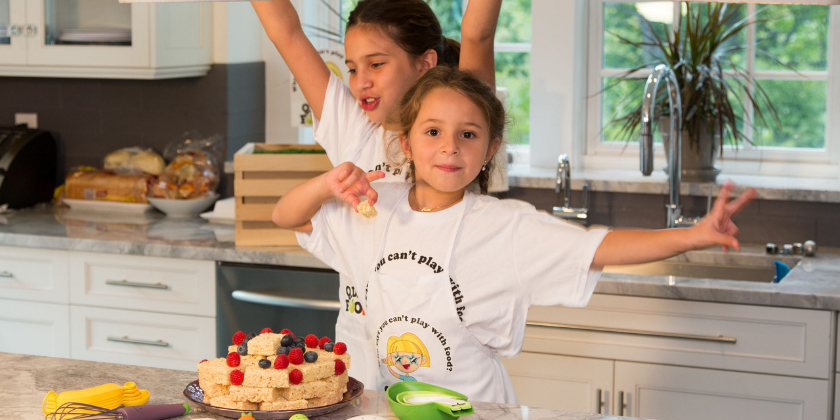 Making baking and cooking fun is the best way of getting kids involved in the kitchen. We are thrilled to carry an array of vibrant kid-size tools and accessories to include children in the food preparation process.
Alongside young children tableware, you will find playful tools, vibrant aprons and cheeky gadgets making wonderful gifts for kids of all ages wanting to join in and letting them tap into their inner chefs.
Looking for gifts for infants, you can visit the baby shower section here.
Viewing 1–12 of 129 results
Allen Designs Crazy Cats Kids Apron

$

39.99

Allen Designs Dog Park Kids Apron

$

39.99

Arcos Kids Knife Set

$

119.99

Avanti Boy and Girl Chopsticks Assorted Colours

$

4.99

Avanti Melamine Ribbed Bowl Buttercup Yellow (2 Sizes)

$

21.99 –

$

22.99

Avanti Melamine Ribbed Bowl Duck Egg Blue (3 Sizes)

$

21.99 –

$

25.99

Avanti Melamine Ribbed Bowl with Handle and Pouring Lip 1L (2 Colours)

$

20.99

Avanti Push Ups! Ice Block Moulds

$

16.99

Avanti Ribbed Measuring Cups Coloured Set of 4

$

19.99

Avanti Silicone Egg Poacher

$

6.99

Avanti Silicone Mini Spatula

$

4.50

Avanti Sipper Ice Popsicle Moulds

$

12.99