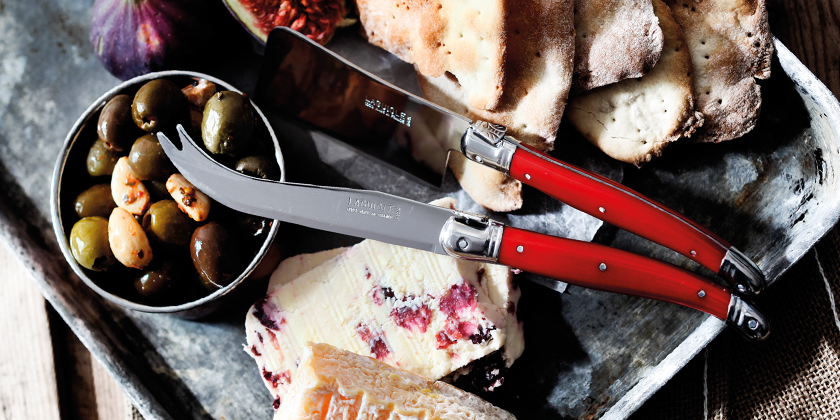 A company that guarantees genuine "Made in France",
An ancient family history, a heritage protected and constantly under construction for the future. Established in Celles-sur-Durolle, near Thiers, the French capital of cutlery for more than six centuries, VERDIER Manufacture has been perpetuating for nearly two centuries the ancestral expertise of master cutlers while regularly integrating new know-how.
Now unique in its kind for the variety of trades it masters, André Verdier is proud to offer 100% French production of high quality and adapted to all budgets. For this, Verdier lean on the fabric of local businesses that it supports with passion and conviction.
Since 1859, the date of the first trademark registered by the Verdier family, six generations of cutlers have succeeded to offer the most exhaustive range of French cutlery products in the four main cutlery trades: professional and household knives, kitchen utensils, tableware and folding and regional knives.
The "ANDRÉ VERDIER" brand is dedicated to the excellence of culinary preparation, with closing knives "Outdoor" and with so-called "regional" knives such as the famous Laguiole.
Since 2012, VERDIER Manufacture has received the "Living Heritage Company" label for the maintenance and protection of cutlery production techniques. Since 2013, the company has been recognized as an "Atelier d'Art de France" for its Laguiole Prestige and Thiers® ranges. In 2014, the "Culinary College of France" awarded the "Quality craftsman" label which opened the doors to collaborations with world-famous chefs.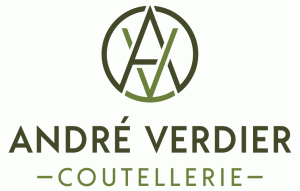 Viewing 1–12 of 103 results
André Verdier Laguiole Debutant 2 Piece Cheese Set Black

$

39.99

André Verdier Laguiole Debutant 2 Piece Cheese Set Blue & Stainless Steel

$

39.99

André Verdier Laguiole Debutant 2 Piece Cheese Set Brass

$

44.99

André Verdier Laguiole Debutant 2 Piece Cheese Set Bright Red

$

39.99

André Verdier Laguiole Debutant 2 Piece Cheese Set Green & Orange

$

39.99

André Verdier Laguiole Debutant 2 Piece Cheese Set Ivory

$

39.99

André Verdier Laguiole Debutant 2 Piece Cheese Set Mouse Grey

$

39.99

André Verdier Laguiole Debutant 2 Piece Cheese Set Multi

$

39.99

André Verdier Laguiole Debutant 2 Piece Cheese Set Navy

$

39.99

André Verdier Laguiole Debutant 2 Piece Cheese Set Olive Wood

$

59.99

André Verdier Laguiole Debutant 2 Piece Cheese Set Pale Green

$

39.99

André Verdier Laguiole Debutant 2 Piece Cheese Set Teal

$

39.99