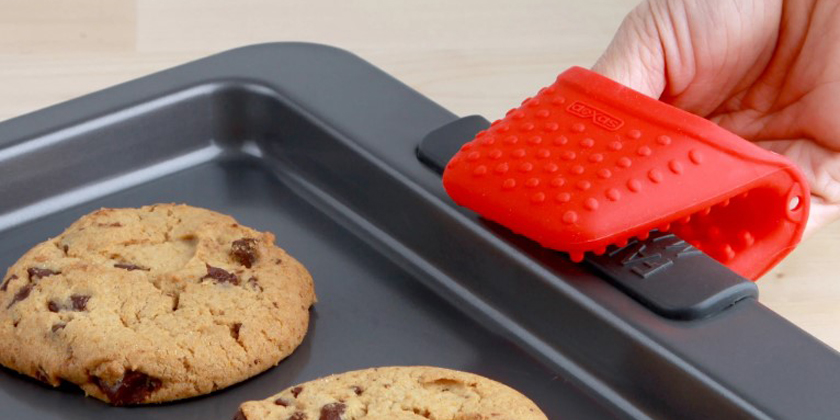 In 1969, a young designer and entrepreneur named Ellis Shamoon had a new product idea.  His concept was to take an ordinary cutting board and give it a special artistic flair so that it could be left out on the kitchen counter as a piece of functional art. Department stores liked the idea of speciality cutting boards so much that Dexas was born.
Leading The Way, Made in the USA
Today, Dexas has become a multi-faceted, international consumer products company. Yet the company is steadfast and committed to manufacturing in the USA.  Dexas is the largest single producer of poly cutting boards in the country, delivering millions of units to leading retailers annually. Throughout our nearly 50-year history, we have never wavered in our commitment to manufacturing in the USA while providing good jobs to our neighbours and service to our community.
Partner to the Biggest Brands & Retailers
Pick up a quality poly cutting board at one of the highest-end kitchenware speciality retailers, and know that Dexas design and manufacturing standards are standing behind the store brand label.  Dexas is a trusted supplier to the leaders in gourmet kitchenware and home furnishings; brands that, like Dexas, have truly become household names.
Passion for Healthier Eating, Precision for Food Safety
Dexas products are designed to make healthier eating more practical and convenient, particularly when it comes to fruit and vegetable preparation. Pop open a hand-held strainer and rinse fresh fruits or berries in seconds. Poly cutting boards can virtually eliminate cross-contamination concerns, with anti-bacterial properties, NSF certification and dishwasher-safe ease of use.
Viewing all 7 results
Dexas Nib Mini Mitt 11.4x10cm (2 Colours)

$

20.99

Dexas Pinch Mitt (3 Colours)

$

8.50

Dexas Santoku With Lemon Patterned Blade

$

17.99

Dexas Santoku With Lime Patterned Blade

$

17.99

Dexas Santoku With Orange Patterned Blade

$

17.99

Dexas Silicone 4 Hole XL Ice Cube Tray Green Set of 2

$

22.99

Dexas Spoon Rest (3 Colours)

$

14.50