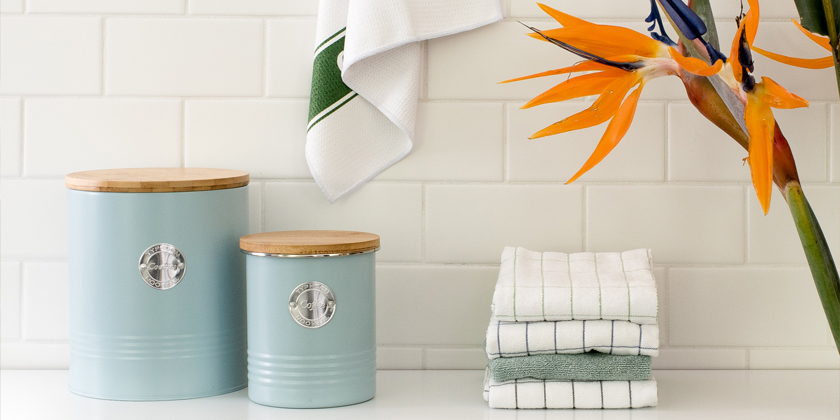 Perfect cleaning with just water
For more than 20 years, E-Cloth is making premium cleaning materials using superior textiles and exceptional engineering. Their task-specific microfiber cleaning products unlock the cleaning power of WATER – the ultimate natural cleaner.
The story of their reusable microfiber cloths started more than twenty years ago with a guy named Steve Pearson. Intrigued by the idea of cleaning with JUST WATER, Steve set out to manufacture the world's best cleaning system.
Although E-Cloth has added dozens of specialized products, the flagship cloths – General Purpose and Glass & Polishing Cloth – are still purchased by millions of customers each year, revered for their unsurpassed ability to clean without additional cleaners.
Commit to high-performance cleaning with just water for your health, the well-being of your family, and the sustainability of our planet.
Viewing 1–12 of 14 results
E-Cloth Bathroom Cleaning Pack

$

29.99

E-Cloth Granite Cleaning Pack

$

29.99

E-Cloth High Performance Dusting Cloth Set of 2

$

29.99

E-Cloth High Performance Dusting Glove

$

29.99

E-Cloth Hob & Oven Twin Pack

$

29.99

E-Cloth Home Cleaning Set of 8

$

94.99

E-Cloth Kitchen Cleaning Cloth Pack

$

29.99

E-Cloth Non-Scratch Scouring Cloth

$

13.99

E-Cloth Stainless Steel Cleaning Pack

$

29.99

E-Cloth Starter Pack Set of 5

$

69.99

E-Cloth Tea Towel Classic Check 60x40cm (2 Colours)

$

19.99

E-Cloth Washing Up Pad

$

13.99