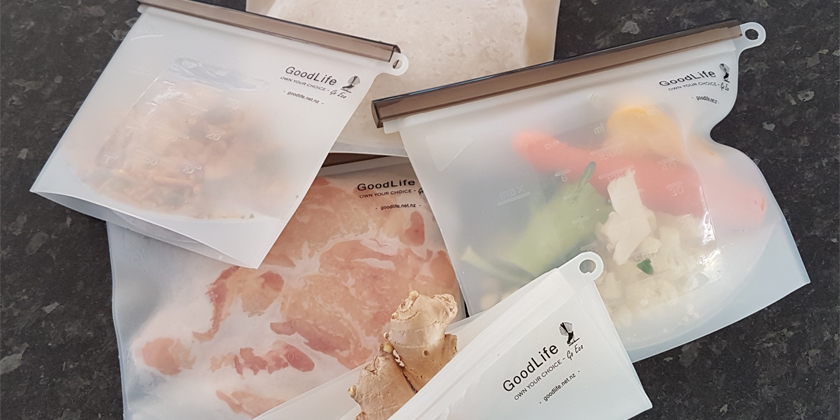 Own your choice - Go Eco
GoodLife are a Kiwi husband and wife team passionate about making a difference, doing their bit to help reduce waste and empower people to live a 'GoodLife'. The brand was established in 2000 when Leanne & Mike lived rurally.
The NZ couple is very proud of their beautiful hand-picked range of GoodLife products. Each item they offer is something that has been tried, tested and put to use in their everyday life. It is their intention to make all GoodLife products stylish, practical and affordable enabling more people to start living an eco-conscious life.
The iconic NZ fantail representing 'new direction and change' was the perfect fit for the GoodLife brand. "Own Your Choice" is a reinforcement to remind people that actions equal outcomes and each of us has the power of choice.
Simple clean eco packaging and a minimal approach where possible is part of their goals.
Viewing 1–12 of 26 results
GoodLife Collapsible Straw Kit Black

$

16.99

GoodLife Collapsible Straw Kit Blue

$

16.99

GoodLife Collapsible Straw Kit Purple

$

16.99

GoodLife Collapsible Straw Kit Rose Gold

$

16.99

GoodLife Collapsible Straw Kit Silver

$

16.99

GoodLife Fermentation Jar Kit 1L

$

15.99

GoodLife Metal Dome Seal Lids 12 Pack

$

7.99

GoodLife Metal Lids 12 Pack

$

11.50

GoodLife Metal Screw Bands 12 Pack

$

9.99

GoodLife Pump Pot Glass Jar 1L

$

16.99

GoodLife Pump Pot Glass Jar 500ml

$

14.99

GoodLife Reusable Silicone Bag with Slider 1L

$

10.99