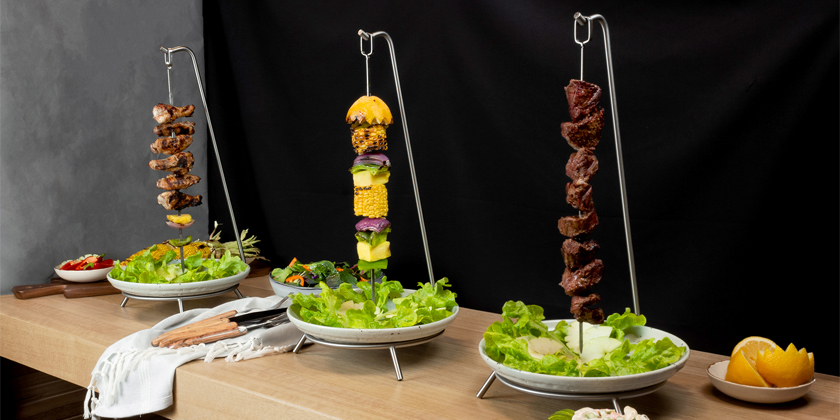 Since launching in Brisbane in 2010, Icon Chef has been an established leader in Australian home & kitchenware brands with a focus on delivering useful, high-quality products. Icon Chef was created to meet the need for simple, innovative kitchenware products that were easy for customers to use. Over the past 10+ years, we've developed from just a few core products to introducing a wide variety of unique ideas and international award-winning products to our range.
As a brand, our focus has always been to provide customers with high quality and innovative products. Our product range includes kitchenware for food preparation, cooking and baking, to storing and kitchen organisation, to entertaining guests.
Since launching with the original Veggie Twister, in partnership with Swiss kitchenware innovators Betty Bossi, we have always tried to find new ways to help Australasians find new, fresh ways to include vegetables in our diets, and our range is a great place to start looking for ways to introduce healthy eating to your lifestyle.
Our fabulous range of useful and high-quality kitchen must-haves and home wear products aim to enhance your kitchen experience. All our products are sourced for their quality, durability and usefulness.
The Icon Chef range has been developed to provide superior products to anyone who prepares food, enjoys entertaining or simply needs to transport food and beverages and keep them cool and safe from breaking.
Viewing 1–12 of 15 results
Icon Chef BBQ Skewers Set of 5

$

59.99

Icon Chef Betty Bossi Grissini (Breadstick) Roller

$

52.99

Icon Chef Espetada Stand with Quick Release Skewer

$

59.99

Icon Chef Hand-Woven Bread Display Basket (2 Sizes)

$

29.99 –

$

49.99

Icon Chef Hand-Woven Cutlery Basket Small

$

12.99

Icon Chef Large Placemats (6 Designs)

$

6.99

Icon Chef Market Tote Burlap

$

99.99

Icon Chef Market Tote Leaves

$

94.99

Icon Chef Market Tote White Marble

$

94.99

Icon Chef Neoprene Chef's Glove

$

47.99

Icon Chef Stainless Steel Citrus Press

$

89.99

Icon Chef Table Tongs Rose Gold (2 Sizes)

$

34.99 –

$

47.99