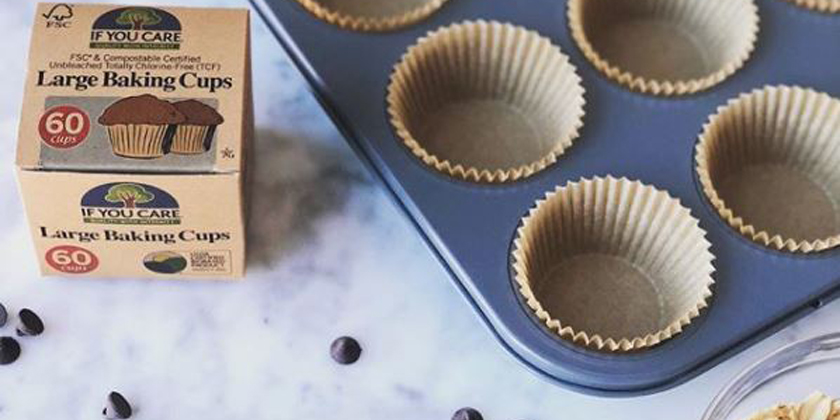 If You Care is a brand committed to protecting the environment by producing high-quality alternatives to conventional
kitchen and household products.
The materials used are chosen specifically to reduce their impact on our environment. The paper used is unbleached, and the recycled materials, wood and paper come from sustainably managed forests. Instead of petroleum-based ingredients, these are replaced with natural and renewable resources. Every care is taken to ensure that each step from the factory to the store shelf conforms to the strict standards for the conservation and protection of our greatest asset – the environment.
Viewing all 11 results
If You Care Cellulose All-Purpose Sponge

$

19.99

If You Care Coffee Filters (2 Sizes)

$

8.99

If You Care Extra Organic Cheesecloth

$

12.99

If You Care Extra Strong Aluminium Foil 7 Metres

$

12.99

If You Care Jumbo Baking Cups Pack of 24

$

5.99

If You Care Large Baking Cups Pack of 60

$

5.99

If You Care Organic Kitchen Twine 60.8M

$

12.99

If You Care Paper Snack & Sandwich Bags Pack of 48

$

14.50

If You Care Parchment Baking Paper 19.8 Metres

$

14.99

If You Care Tall Kitchen Bags 49.2L

$

19.99

If You Care Unbleached Waxed Paper 23 Metres

$

19.99