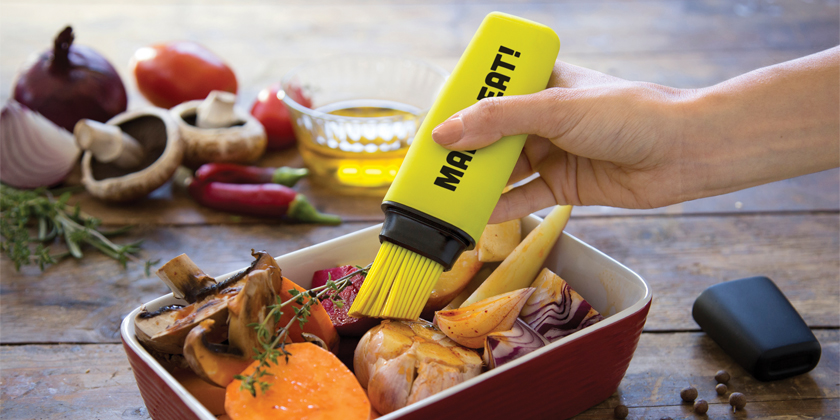 Ori Saidi and Daniel Gassner met in 1999 at the Ascola School of Art and Design in Tel Aviv. It was the beginning of a beautiful friendship. In 2004 they embarked on a mission to open a design studio and named it OTOTO, which in Hebrew means "any minute now", with the understanding that an innovative idea can pop into your head at any given moment. Dani and Ori were inspired by the notion that the next great idea is always right around the corner, waiting to arrive.
OTOTO products are functional household items with a witty and unexpected twist. Many of them are inspired by fairy tales or myths, as exemplified by the Nessie collection.
The OTOTO team believe humour to be an important part of their design process. They try to infuse that whimsy and playfulness into every product, alongside its functionality.
The studio's unique products are distributed internationally to over 30 different countries and can be found in museums, art galleries and design expos, as well as in home design stores. OTOTO continues to look for new ideas, with a true passion for creation and the desire to share their work with anyone who appreciates creative design as much as they do.
Viewing 1–12 of 31 results
Ototo Al Dente Spaghetti Tester & Steam Releaser

$

24.99

Ototo Apple Shot Corer & Peeler

$

25.99

Ototo Buddy Spoon Holder & Steam Releaser

$

25.99

Ototo Chili Herb Infuser

$

27.99

Ototo Flower Power Steam Releaser

$

24.99

Ototo Gracula Garlic Twist

$

26.99

Ototo Jungle Leaf Slotted Spoon

$

25.99

Ototo Lemon Slice Steam Releaser

$

22.99

Ototo Magic Mushroom Funnel

$

23.99

Ototo Mark-Eat! Basting Brush & Pump (2 Colours)

$

23.99

Ototo Nessie Family

$

56.99

Ototo Ninja Board With Knife

$

46.99