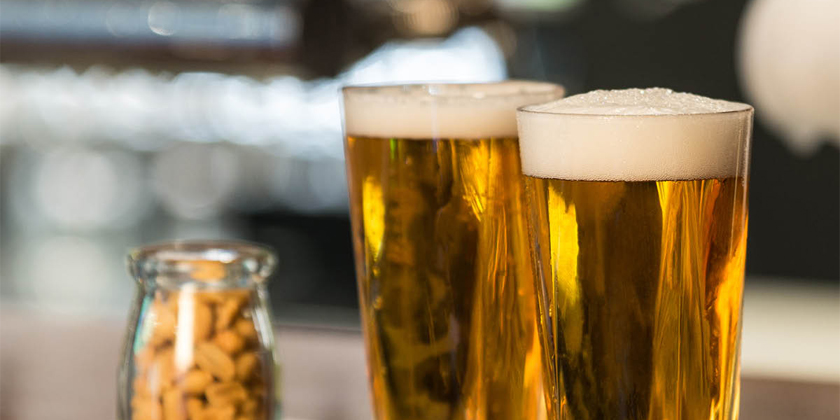 Makers of the world's best unbreakable drinkware.
The beauty and elegance of glassware and the safety of Polysafe
The stunning Polysafe drinkware range provides the customer experience you need from your glassware while providing a safe drinking environment in your establishment.
The Polysafe range is stylish, lightweight and durable and made from the highest quality food-grade polycarbonate; it's beautiful to look at and cleverly crafted to provide a strong internal structure that guarantees no cracking or injection bubbles and results in a rigorous long-lasting product.
While your guests enjoy drinking from a glass that looks and feels exactly like the real thing, Polysafe shatterproof glasses gives peace of mind. Patrons can't use them as a weapon; they won't shatter or break and won't damage carpet and flooring. Gorgeous to look at, a dream to drink from and a smart choice.
Why unbreakable drinkware?
There are many benefits for public venues, sports clubs, outdoor areas, canteens, pool-side restaurants, night clubs and personal use.
Polysafe is the world's best unbreakable drinkware. Tough and beautiful. Designed for heavy use in the hospitality industry, it will last forever.
But that's not all, when you buy Polysafe polycarbonate glasses you will also get the most amazing customer support!
Zero breakages – Using unbreakable drinkware, the average hospitality business will save 25-40% a year on glass replacements! Polysafe has a guaranteed useful lifespan, as opposed to glass. Our shatterproof glass is cheaper in the long run.
Safety – Polycarbonate is completely shatterproof, ensuring a higher level of safety for staff, customers, children and all members of the public. It can be used safely in parks, pools, on beaches, rooftops, boats and any outdoor areas.
Superior Thermal Retention – Polycarbonate has superior insulation properties to glass, keeping cold drinks colder and hot drinks hotter for longer.
Less wear and tear on floors – No broken glass will be trodden into the carpet of your pub, club or restaurant.
Less cleaning – Spend more time on your customers instead of sweeping up broken glass.
Positive public relations – By using Polysafe at your venue, you are improving the safety of your surrounding community.
Reduced weight – Lower weight drinkware improves your staff's working environment.
Premium quality – Our premium plastic glasses look and feel exactly like real glass.
ECO-Friendly – Polycarbonate is 100% recyclable and has a carbon footprint almost one-tenth the size of the glass equivalent. It uses half as much energy and creates seven times less carbon dioxide during its production, compared to glass.
Safe drinking
Drinking with Polysafe feels just like glass, but without the risk of breakages.
Guaranteed
Polysafe is fully guaranteed against cracking and crazing.
Unbreakable quality
Polysafe is the highest-quality unbreakable polycarbonate. Polysafe has the biggest range of shatterproof drinkware and unbreakable barware. All of our unbreakable drinkware is food approved. Polysafe design and manufacture the best quality unbreakable drinkware in the world.
SUPERIOR BY DESIGN
Polysafe drinkware is constructed from only the highest food grade polycarbonate materials. Our designs feature heavy bases that are modelled on the real glass equivalent to create the most glass-like plastic drinkware in the world.
ADVANCED PRODUCTION
Polysafe uses advanced production techniques that strengthen the drinkware's internal structure. Our drinkware is guaranteed against cracking and injection bubbles. Polysafe is one of the only brands in the world to do this.
REVIVE
Low-quality drinkware is mistreated and thrown away once it shows signs of wear. With innovative Revive your Polysafe drinkware can be brought back to life, extending the serviceable lifespan by up to 4 times that of lesser brands. Revive is so strong it is recommended for exclusive use on Polysafe products.
Viewing 1–12 of 23 results
Polysafe Polycarbonate Ale Haus Beer 500ml

$

18.99

Polysafe Polycarbonate Champagne Flute 170ml

$

7.99

Polysafe Polycarbonate Cocktail Glass 200ml

$

13.99

Polysafe Polycarbonate Conical Middy 285ml

$

6.99

Polysafe Polycarbonate Conical Pint 570ml

$

11.99

Polysafe Polycarbonate Conical Schooner 425ml

$

10.99

Polysafe Polycarbonate Crystal Cut Tumbler 350ml

$

14.99

Polysafe Polycarbonate Hurricane Cocktail Glass 400ml

$

17.99

Polysafe Polycarbonate Jasper Carafe with Lid 1L

$

17.99

Polysafe Polycarbonate Jasper DOF Tumbler 375ml

$

10.99

Polysafe Polycarbonate Jasper Highball 285ml

$

8.99

Polysafe Polycarbonate Jasper Highball 355ml

$

10.99